Daily US grain report: grain futures lifted by apparent US-China moves to restart trade talks
US grain futures prices were mostly firmer in overnight trading.
US grain futures prices were mostly firmer in overnight trading. Corn was up around 2 to 3 cents, soybeans up about 13 cents and wheat steady to 1 cent up. The overnight news that President Trump said China wants to come back to the trade-negotiation table has boosted the grains, after they were pressured late last week on negative comments coming from Trump Friday.
The unexpected twists and turns in the US-China trade war continue, as President Trump early Monday morning said Chinese trade officials called US trade officials Sunday evening to restart discussions. Trump said China "wants to make a deal" and "that's a great thing." Chinese officials appeared a bit murky on the matter of the phone call, however. The surprise news Monday comes after Trump on Friday unleashed a barrage of negative tweets on China, including "demanding" that US businesses leave there.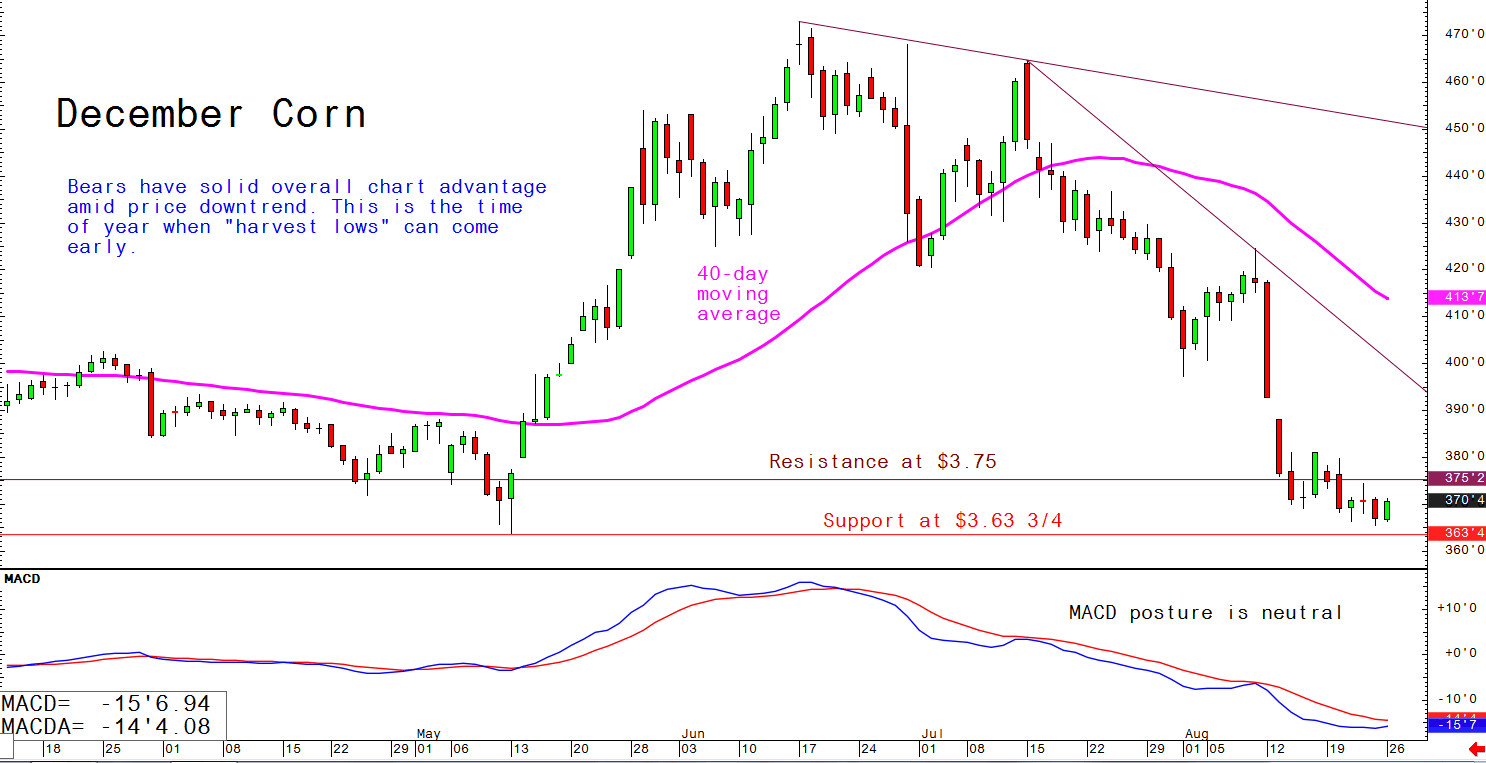 Also positive for the grain futures to start the trading week is news that Trump announced the US and Japan had "agreed in principle" on a trade deal.
The tentative agreement, announced at the Group of 7 meeting in France, would open Japan's agricultural markets. Japan has agreed to buy "hundreds of millions of dollars of corn," Trump said.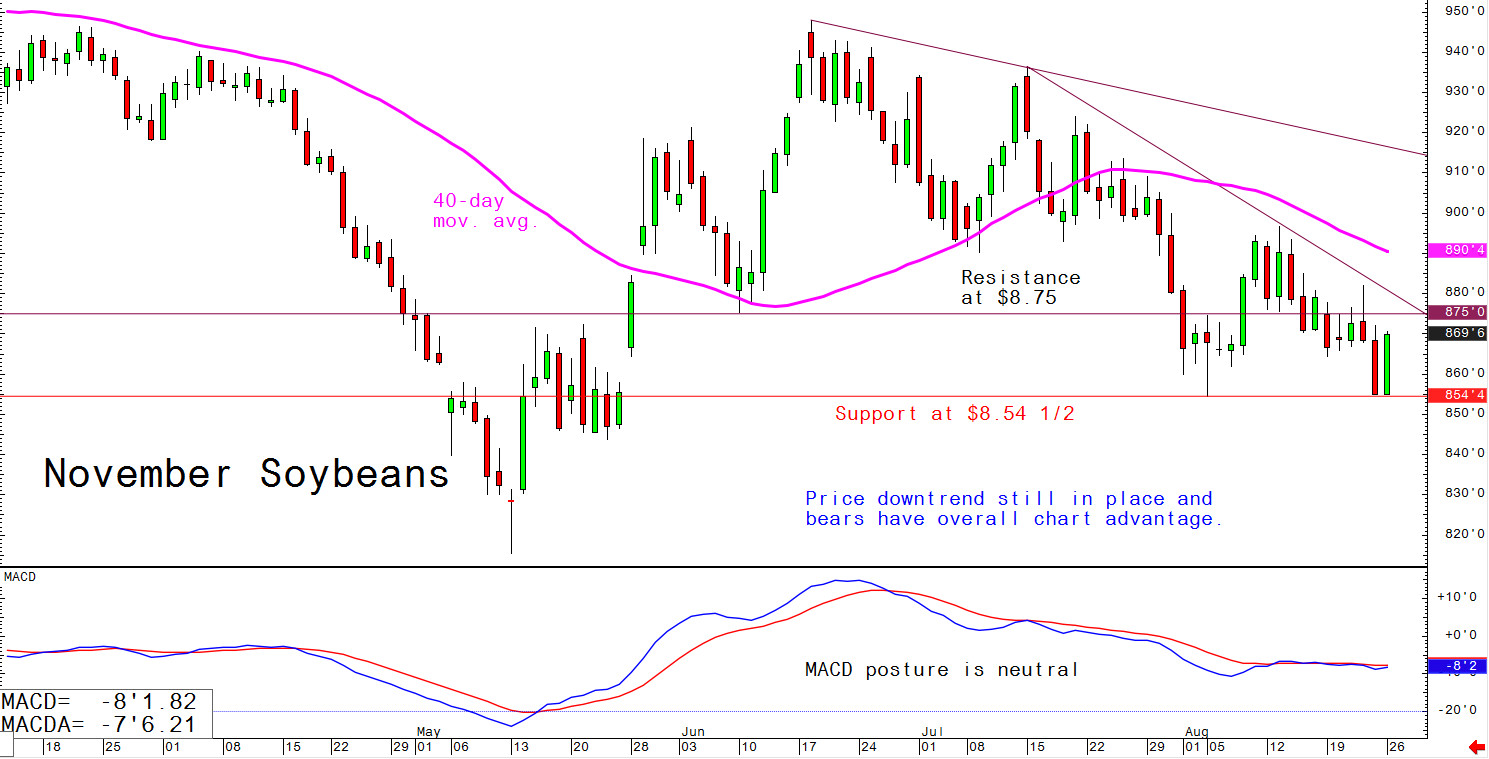 Weather in the US corn belt is cooler and more cooler weather is in the forecast for this week. The late-planted corn and soybean crops in the Midwest need warmer temperatures late this summer to fully mature. Thus, the weather in the region is now slightly favoring the corn and soybean market bulls.