Daily US grain report: grain futures near steady; Pro Farmer crop tour shows lower yields
US grain futures prices were very narrowly mixed in overnight trading; the focus of the US grain markets this week is the annual Pro Farmer Midwest crop tour that ends late Thursday.
Said Pro Farmer: "Market reaction to our tour data this week signals trade realises the verdict is very much still out regarding this year's crops."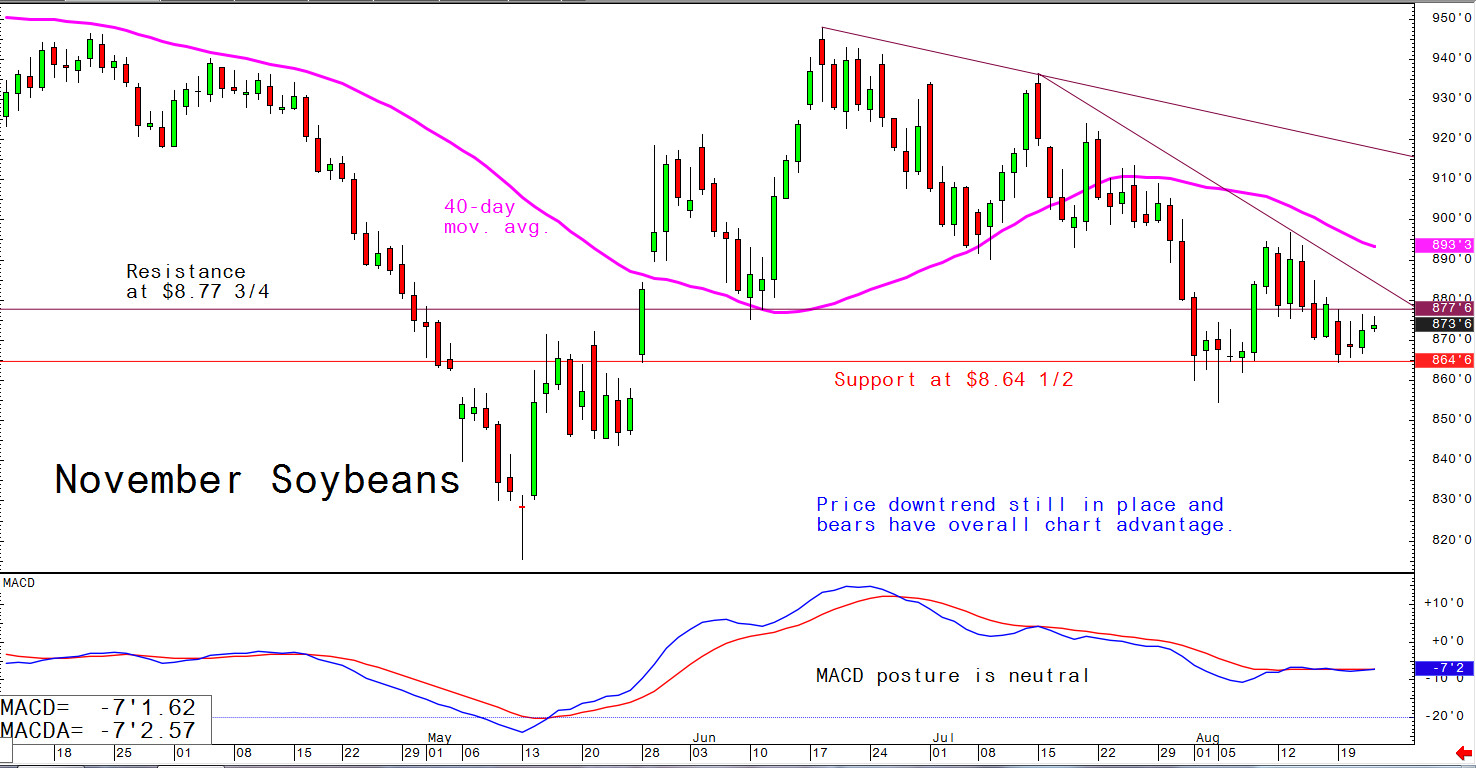 Day three crop tour results found an average corn yield of 171.17 bushels (bu.) per acre in Illinois, which compares to 192.63 bu. last year and the three-year average of 188.95 per acre. The average Illinois soybean pod count in 3'x3' squares came in at 997.68, which compares to 1,328.91 pods last year and the three-year average of 1292.59 pods. Thursday, scouts on the eastern leg of the tour depart from eastern Iowa while scouts on the western leg will travel from western Iowa. The two sides will meet in Rochester, Minnesota.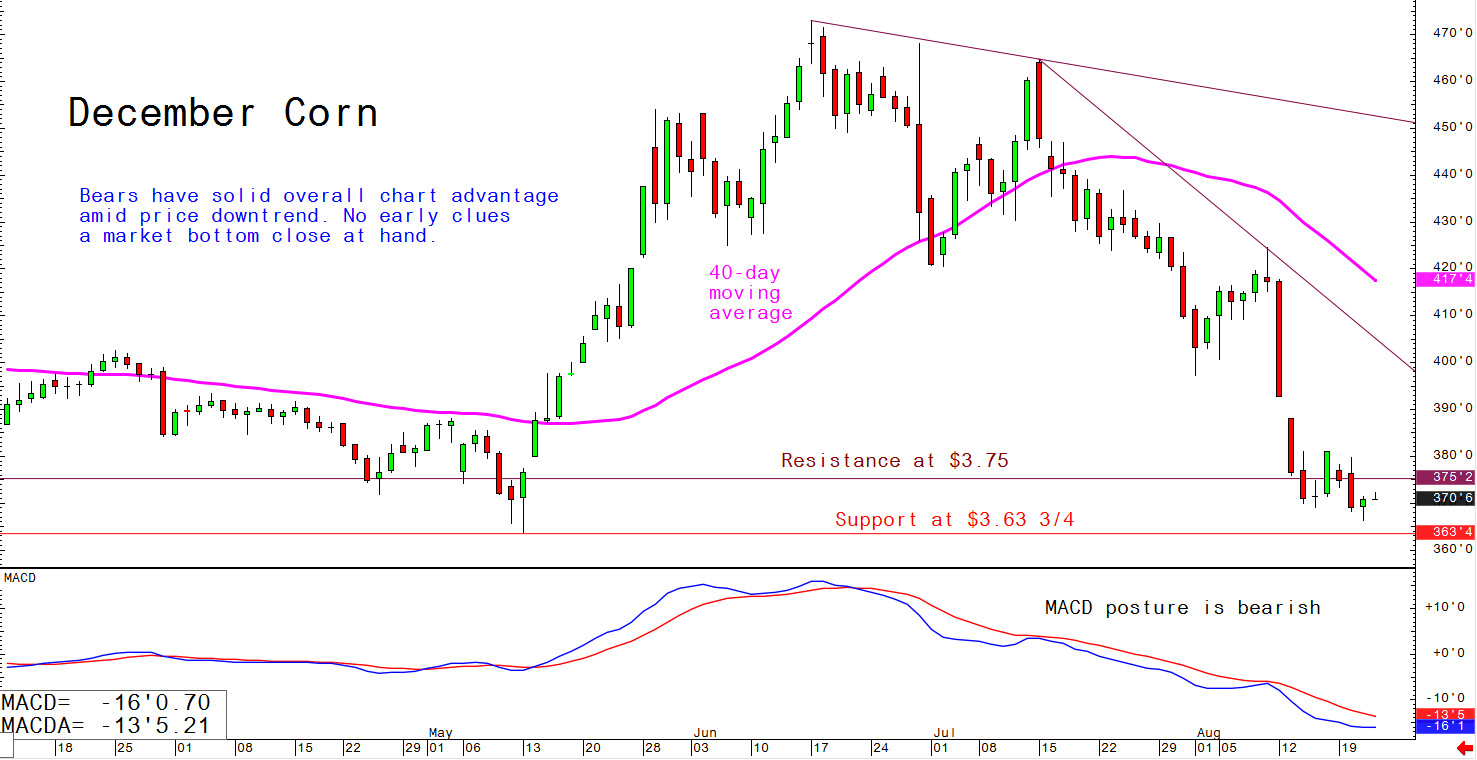 Sadly, the tour was interrupted by a threat against a USDA employee on the tour, which prompted USDA to pull all of its attendees off the tour.
Security was also heightened on the tour.
Traders will closely scrutinised today's weekly USDA export sales report. US grains have seen tepid worldwide demand in recent months, due in large part to the US-China trade war virtually shutting down Chinese purchases of US ag products.
Corn Belt weather forecasts are still calling conditions that are not threatening to the corn and soybean crops.