Daily US grain report: grain futures steady-weak in early trading; new fundamental spark needed
US grain futures prices were steady to weaker in overnight trading.
Corn was near steady, soybeans down around 7 cents and wheat off about 1 cent. The markets need a fresh dose of fundamental news to help drive prices. Trading could be choppy and sideways until soybean and corn harvesting gets under way in the coming weeks.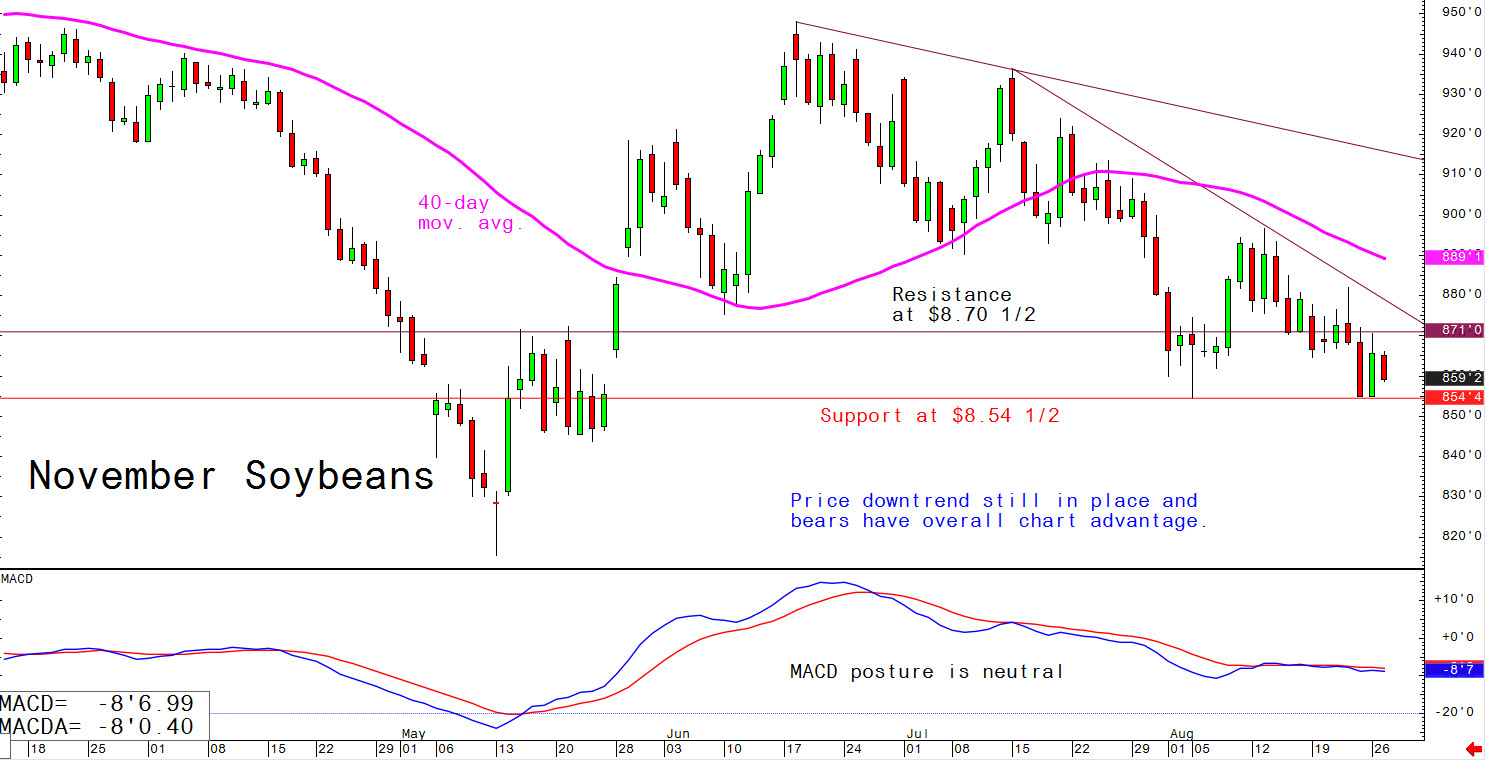 As many grain traders suspected, it appears President Trump's comments Monday at the G-7 meeting in France were probably too optimistic, following rhetoric coming out of China. This is a slight negative for the grain markets Tuesday.
The USDA weekly crop progress report released Monday afternoon showed the US corn condition rating at 57 percent good to excellent versus 56 percent last week. The soybean condition rating was 55 percent good to excellent versus 53 percent last week. The spring wheat condition rating was 69 percent good to excellent compared to 70 percent last week.

The cool weather in the Corn Belt this week is a mildly bullish element for corn and soybean futures, as both crops need sunlight the rest of the growing season after their late-planting start. An early frost in the US Midwest would be significantly bullish for corn and soybean futures.