Daily US grain report: market bulls scramble to stabilise prices
US grain futures prices were mixed to firmer in overnight trading. Corn was up around 2 cents, soybeans near steady and wheat was 1 to 2 cents higher.
Despite the record late plantings this year, the US corn and soybean crops are looking surprisingly well as the critical growing month of August begins. Also bearish for the grains, Corn Belt weather forecasts for the next 10 days are not threatening to the corn or soybean crops.
The US-China high-level trade talks in Shanghai this week produced no breakthroughs, and President Trump said China cannot be trusted. Chinese and US trade negotiators will reportedly meet again in the US in September, but the sense of grain traders is no agreement is at all close to occurring. That's also a bearish underlying element for the US grain markets.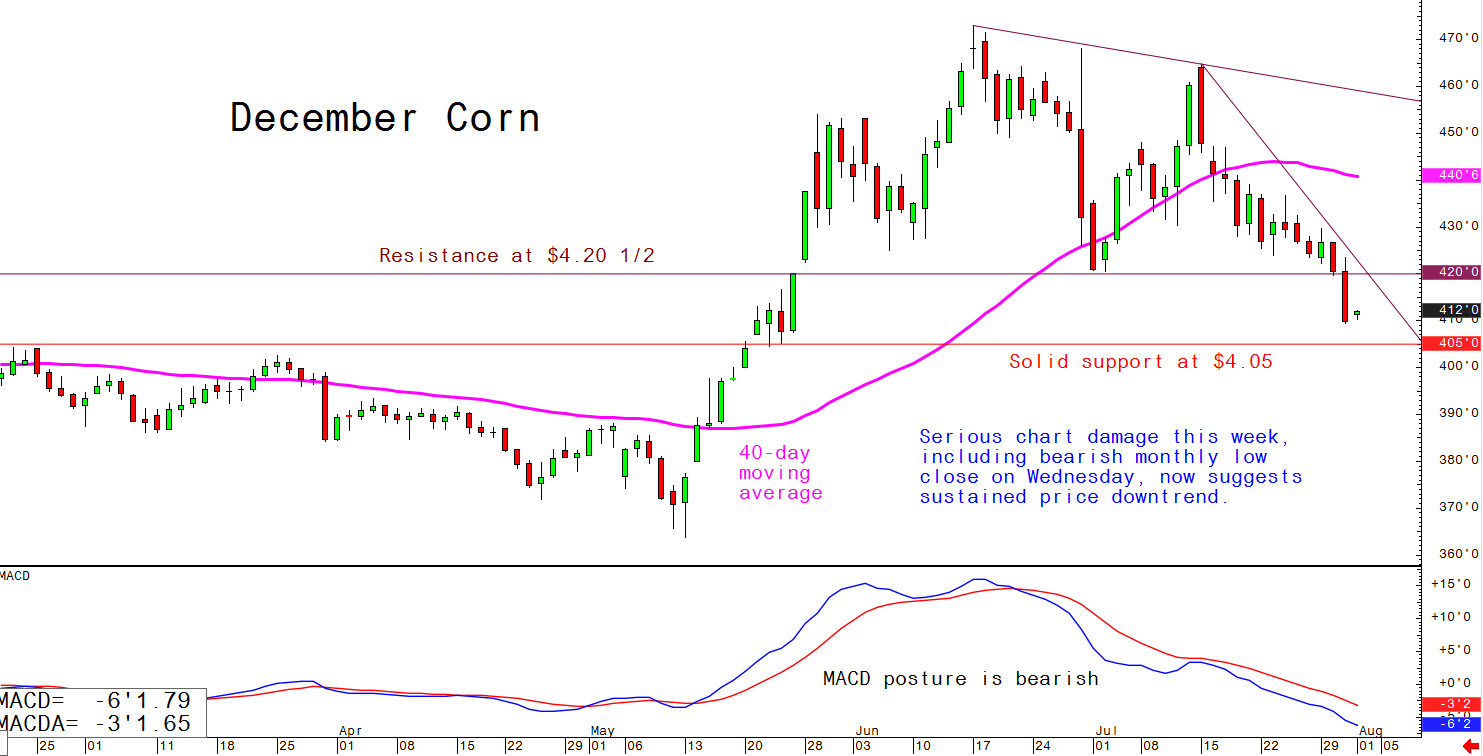 Technically, key near-term technical price levels were breached on the downside in corn, soybeans and wheat this week, including technically bearish monthly low closes on Wednesday. This has emboldened the technical-based bears and the big speculative "fund" traders to take out fresh short positions in the grain futures markets.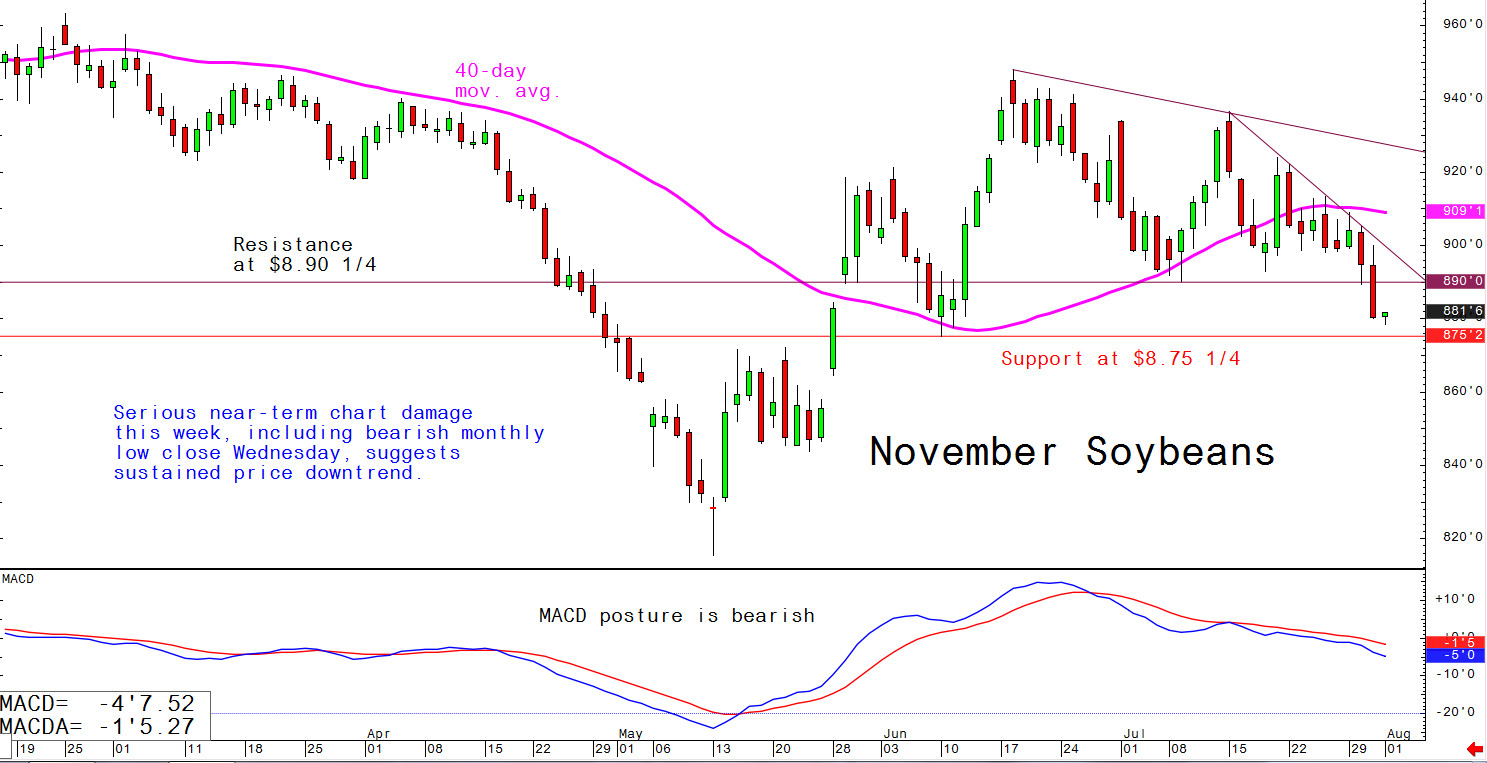 Traders will closely examine Thursday morning's weekly USDA export sales report. US export sales of grains have heretofore been tepid. This week's big rise in the US dollar index is further dampening hopes US grains can become more competitive on the world export market.