Daily US grain report: markets settle down; trading likely quieter ahead of next Monday's key monthly USDA crop report
US grain futures prices were mixed in overnight trading.
US grain futures prices were mixed in overnight trading. Bulls are working to stabilise the markets after recent strong selling pressure that pushed prices to multi-month lows. Corn was fractionally higher, soybeans around 1 cent higher and wheat down about 1 to 2 cents.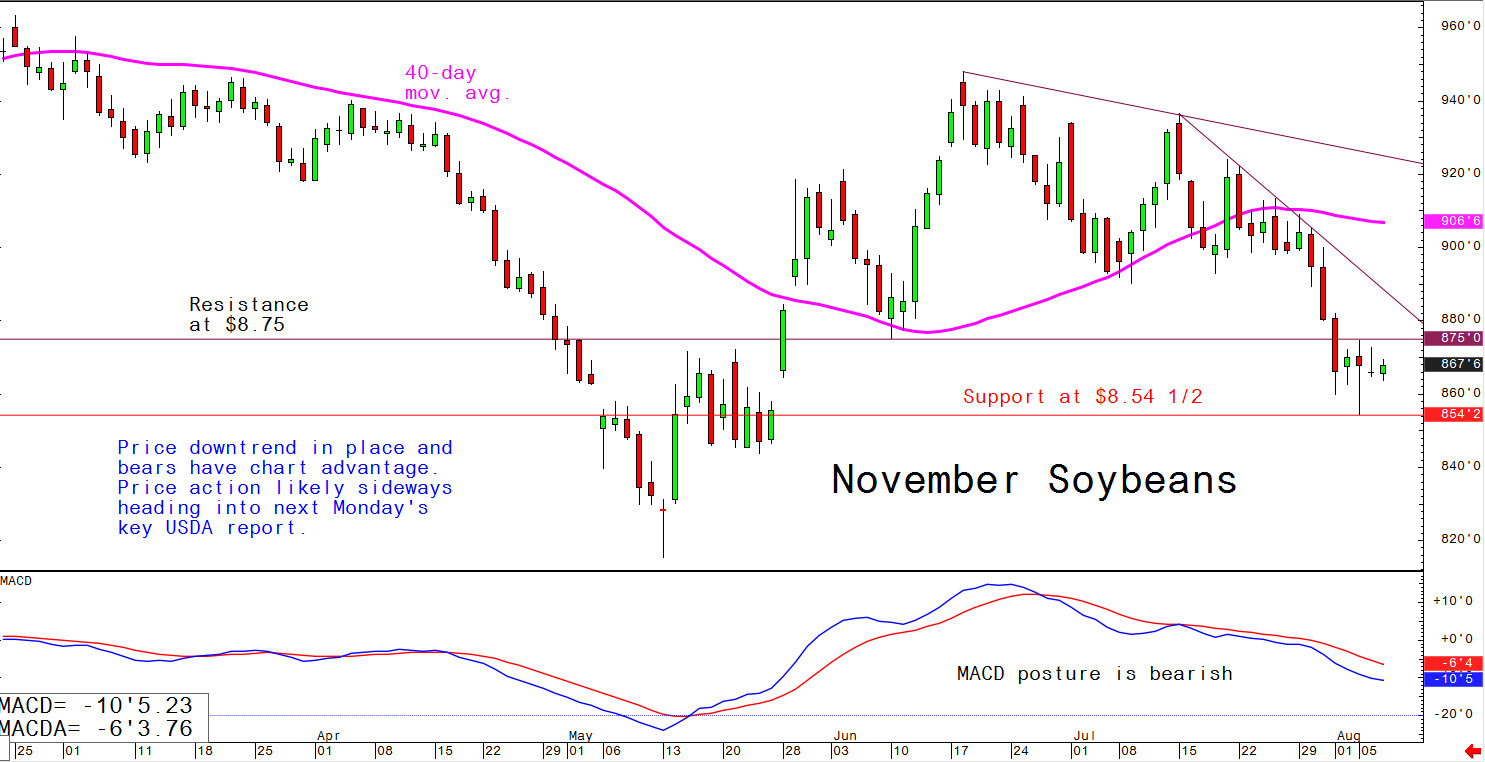 Trading action in the US grain futures markets has quieted down at mid-week and is likely to remain that way until next Monday's key USDA monthly supply and demand report, which will include estimates of the size of the US and world crops and the updated US corn-soybean acreage mix that is so much in question at present.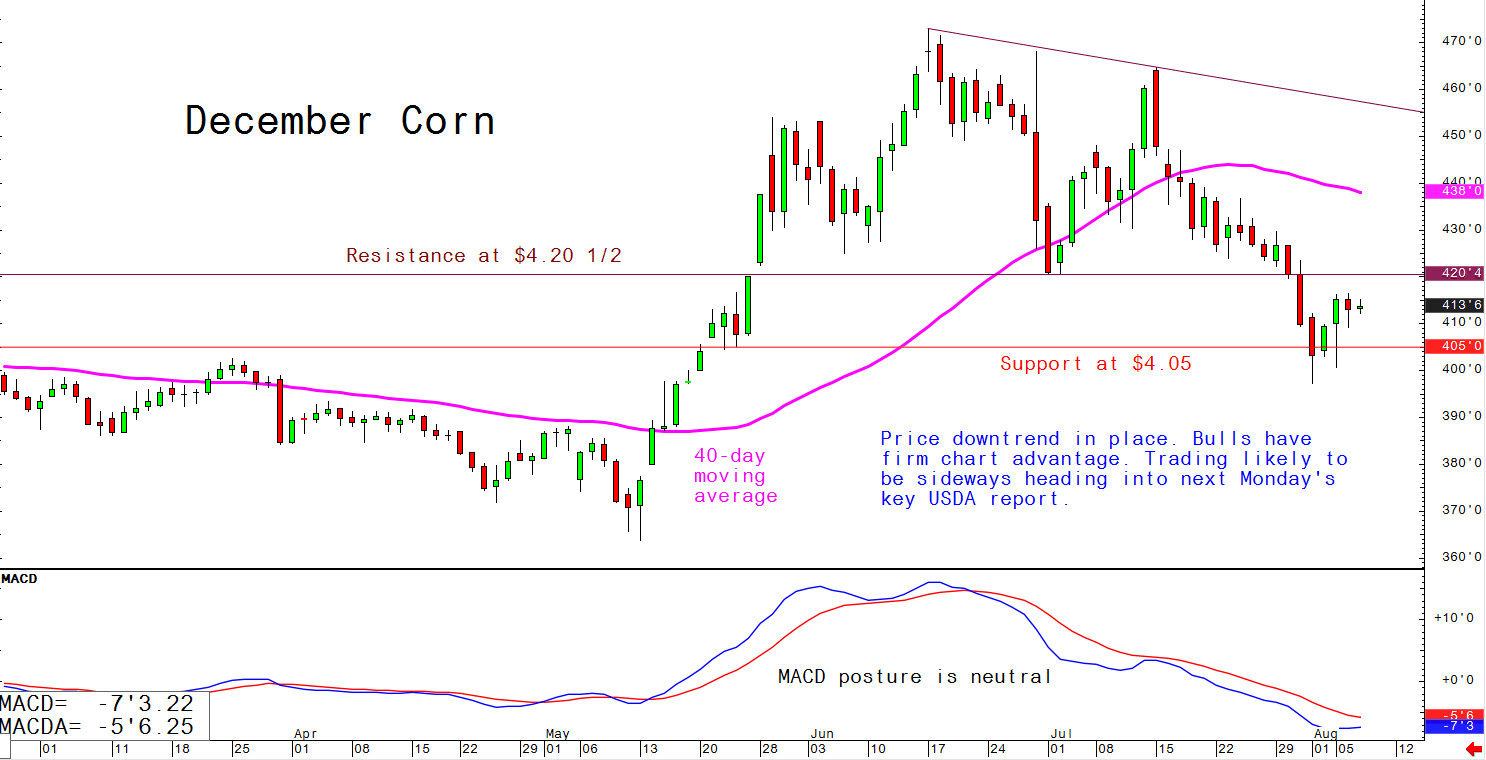 Grain market bears are still enjoying fundamentals that are firmly on their side.

Monday the US labelled China a currency manipulator. China retaliated by saying it will suspend the purchase US ag products.
Weather in the US Corn Belt remains mostly benign to the US corn and soybean crops, albeit still a bit dry in some areas. The extended weather forecasts out to the middle of August are also non-threatening. It appears the next weather threat to the corn and soybean crops would be an early frost, which some weather forecasters say is a higher probability this year.
Technically, serious chart damage has been inflicted on the grains the past two weeks. This has prompted the technical-based bears and the big speculative "fund" traders to get on the short side of the US grain futures markets.