Daily US grain report: markets trying to recover from Trump's latest threat to China
US grain futures prices were higher in overnight trading, on corrective bounces from this week's strong selling pressure.
Corn was up around 3 cents, soybeans around 6 cents up and wheat about 3 cents higher.
The grain markets got another unexpected bearish body blow at midday Thursday when President Trump announced he is going to slap another 10 percent tariff on Chinese imports into the US. Part of the reason Trump made the move is because China has not made good on its promise to buy more US agricultural products. All three major US grain futures markets hit multi-week lows following the news.
Other bearish elements at work in the grains this week include notions the US corn and soybean crops are faring surprisingly well as the critical growing month of August begins. Also, Corn Belt weather forecasts up to mid-August are not now threatening to the US corn or soybean crops.
Thursday morning's weekly USDA export sales report reminded traders of tepid worldwide demand for US grains. The recent appreciation in the US dollar is further dampening hopes US grains can become more competitive on the world export market.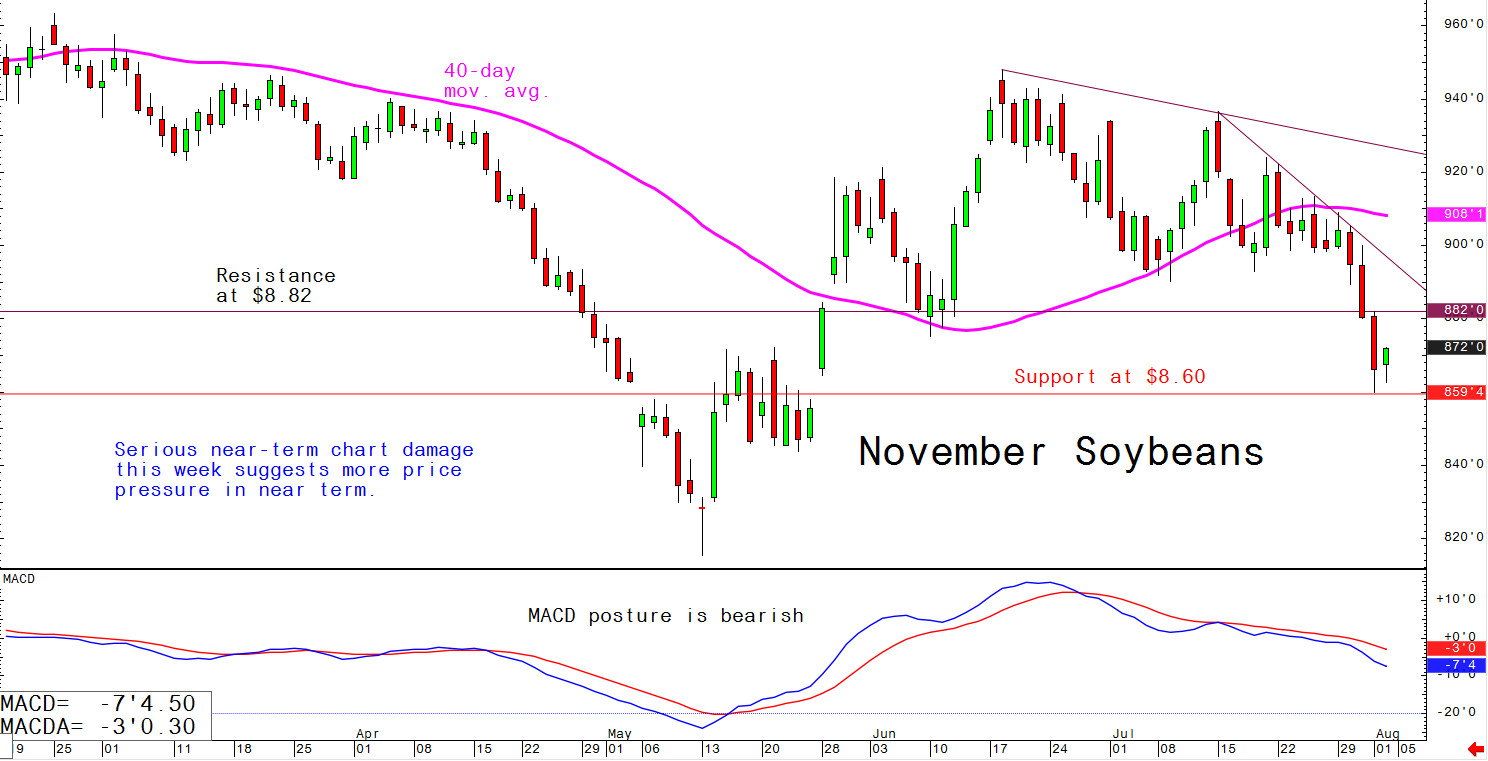 Technically, this week key near-term technical price levels were breached on the downside in corn, soybeans and wheat. This has prompted the technical-based bears and the big speculative "fund" traders to establish new short positions in the US grain futures markets.