Daily US grain report: US grain markets see position evening, short covering, heading into weekend and ahead of important USDA data Monday
US grain futures prices were mixed to firmer in overnight trading, on some more short covering and position evening.
Corn was fractionally up, soybeans around 5 cents higher and wheat narrowly mixed.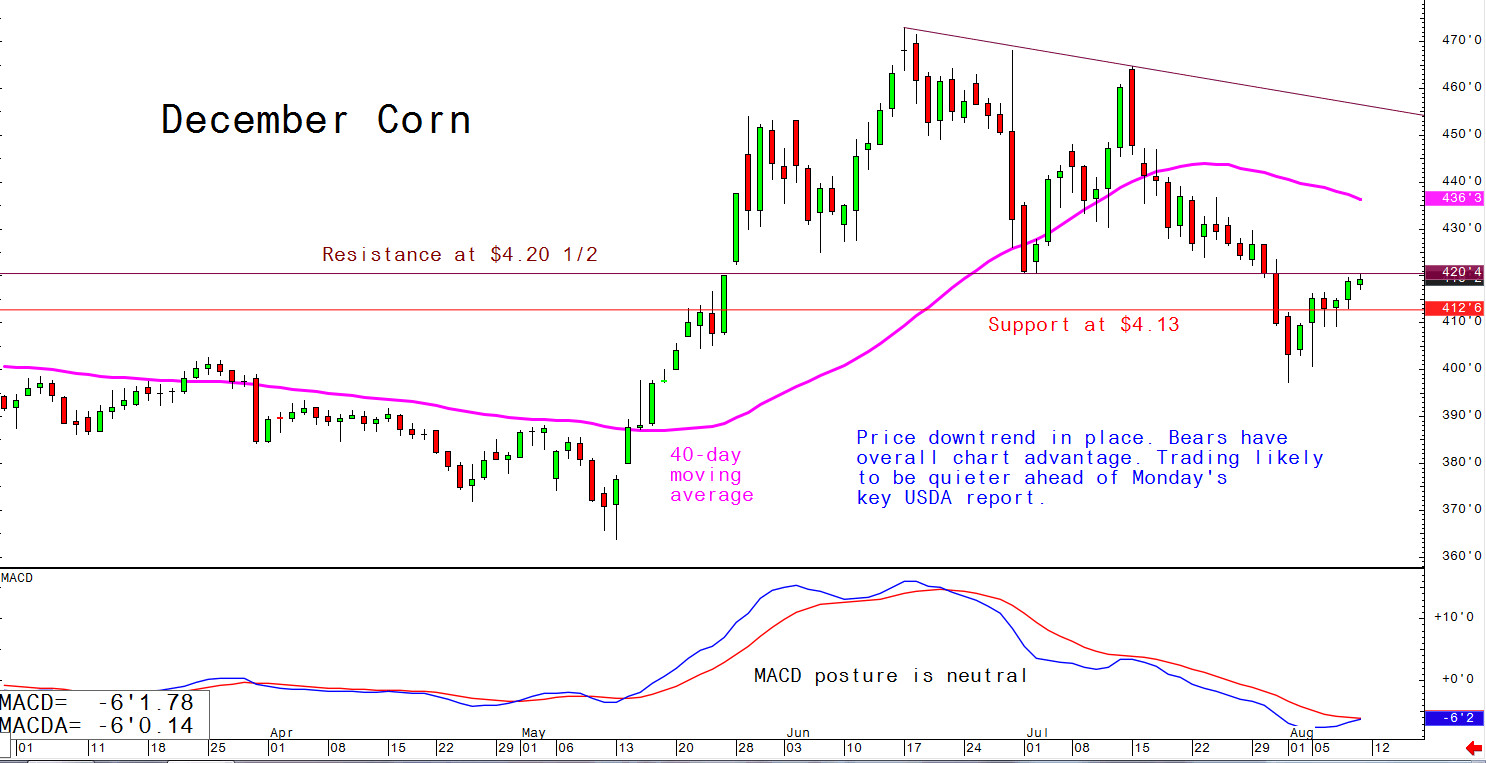 The grain markets could be bearishly impacted Friday if the US stock market sees a significant sell off heading into the weekend.

Traders are anxiously awaiting Monday morning's key USDA monthly supply and demand report, which will include estimates of the size of the US and world
crops and the updated US corn-soybean acreage mix that is so much in question at present. Look for very active trading in the grains Monday, in the aftermath of the important USDA report.

Weather in the US Corn Belt remains mostly non-threatening to the US corn and soybean crops, but with some dry areas of the region. The extended weather forecasts out to past the middle of August are not worrisome. It appears the next major weather threat to the corn and soybean crops would be an early frost, which some weather forecasters say is a higher probability this year.