Manufactureres in poultry industry sign up to "Made Smarter" support
An egg producer and a software specialist set to grow by investing in cutting-edge tools.
Latest firms join more than nearly 500 on the North West pilot.
Manufacturing firms in the poultry industry have signed up to a business-led programme which aims to use digital technology to boost growth and success.
By implementing advances in data analytics, Artificial Intelligence (AI), Augmented Reality (AR), Industrial Internet of Things (IIoT), 3D-printing and robotics, firms can enhance their profitability and competitive edge.
The investment is expected to bring extensive benefits including improved productivity and revenues, increased export sales, job creation, providing new skills to workforces, integration with supply chains and reduced environmental impact.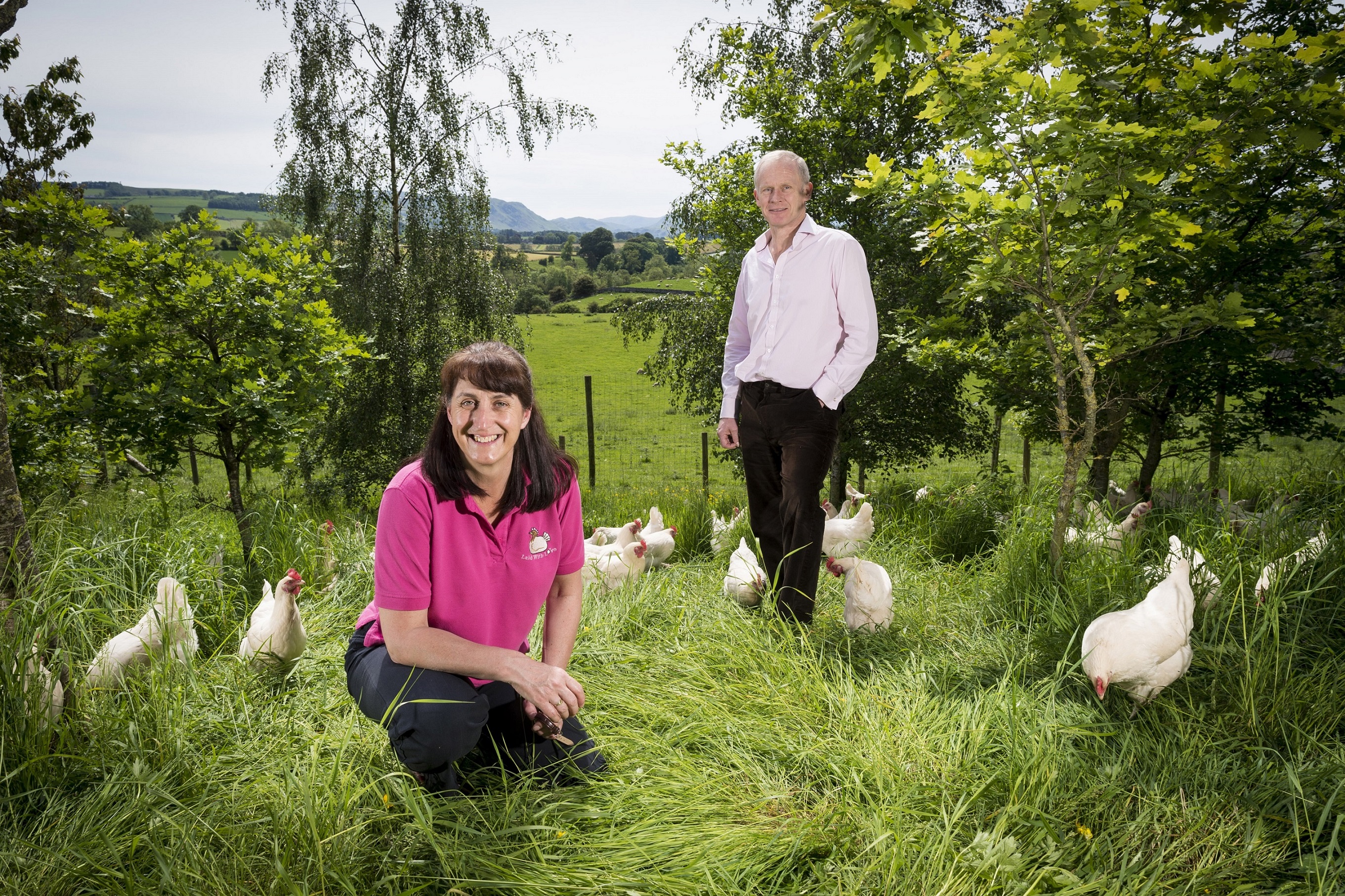 Bell Mount Farming, based in Penrith, and Eggbase, based in Sedburgh, are among 11 businesses in the North West which are set to introduce advanced manufacturing methods.

The businesses which operate in the food and beverage, engineering, healthcare and agriculture sectors, will benefit from the £20 million Made Smarter Programme, which will help them to grow by adopting new digital technologies.
Bell Mount Farming produces eggs for the Lakes Free Range Eggs brand.
Owners David and Helen Brass want to adopt big data and analytics technology to boost egg production by ensuring the conditions are optimal for free range hens.
This would result in increased sales and profit, improved welfare for the hens, and a host of savings in terms of waste, energy use, travel and environmental impact.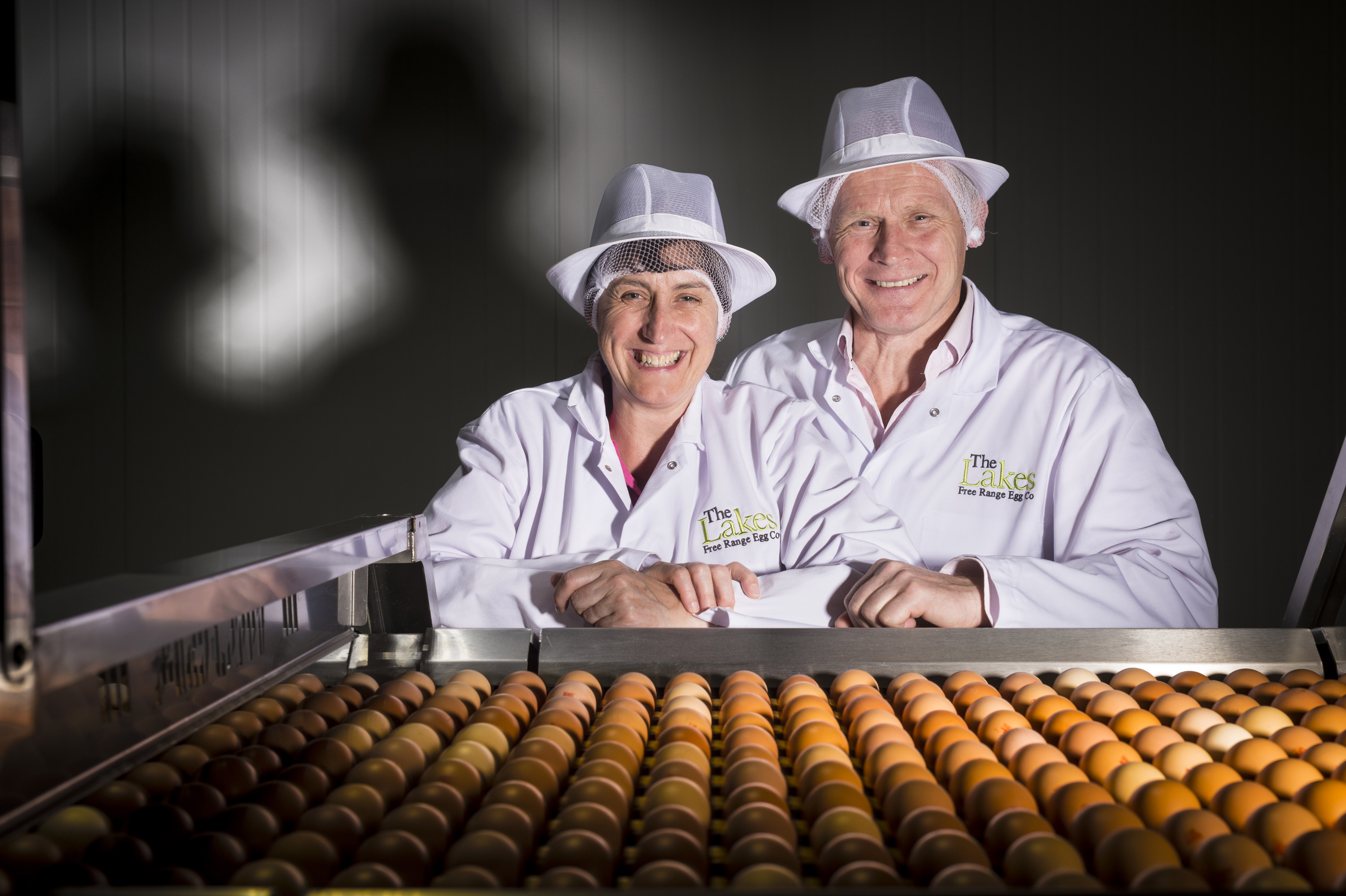 David said: "At present, there is no real time data collection system in place across the UK laying flock to monitor egg laying hens.

"The matched-funding from Made Smarter will enable our ambitions to invest in a free-range egg management system to monitor the health of hens using sensors to optimise welfare and egg production.
"This will provide a first step in the collection of a unique data set that will be shared by industry stakeholders, improve performance, welfare and aid research into the industry's most pressing problems."
Eggbase, who applied separately from Bell Mount Farming and Lakes Free Range Egg Company, is a software specialist innovating in the collation and sharing of data from the egg and poultry industry.
Eggbase wants to increase the quantity and improve the quality of that data using digital technologies such as sensors connected through Industrial Internet of Things (IoT) and Artificial Intelligence to create a new cloud-based platform.
Anne Fleck, Managing Director, said: "The impact of this project will be to improve bird welfare, decision making, innovation and transparency through the sustainable use of digital technology.
"Agri-IT will play a major role in being able to feed the world's growing population through efficiency of production.
"Made Smarter matched funding will allow us to create the platform in an agile sprint which is necessary as technology is changing at a rapid pace."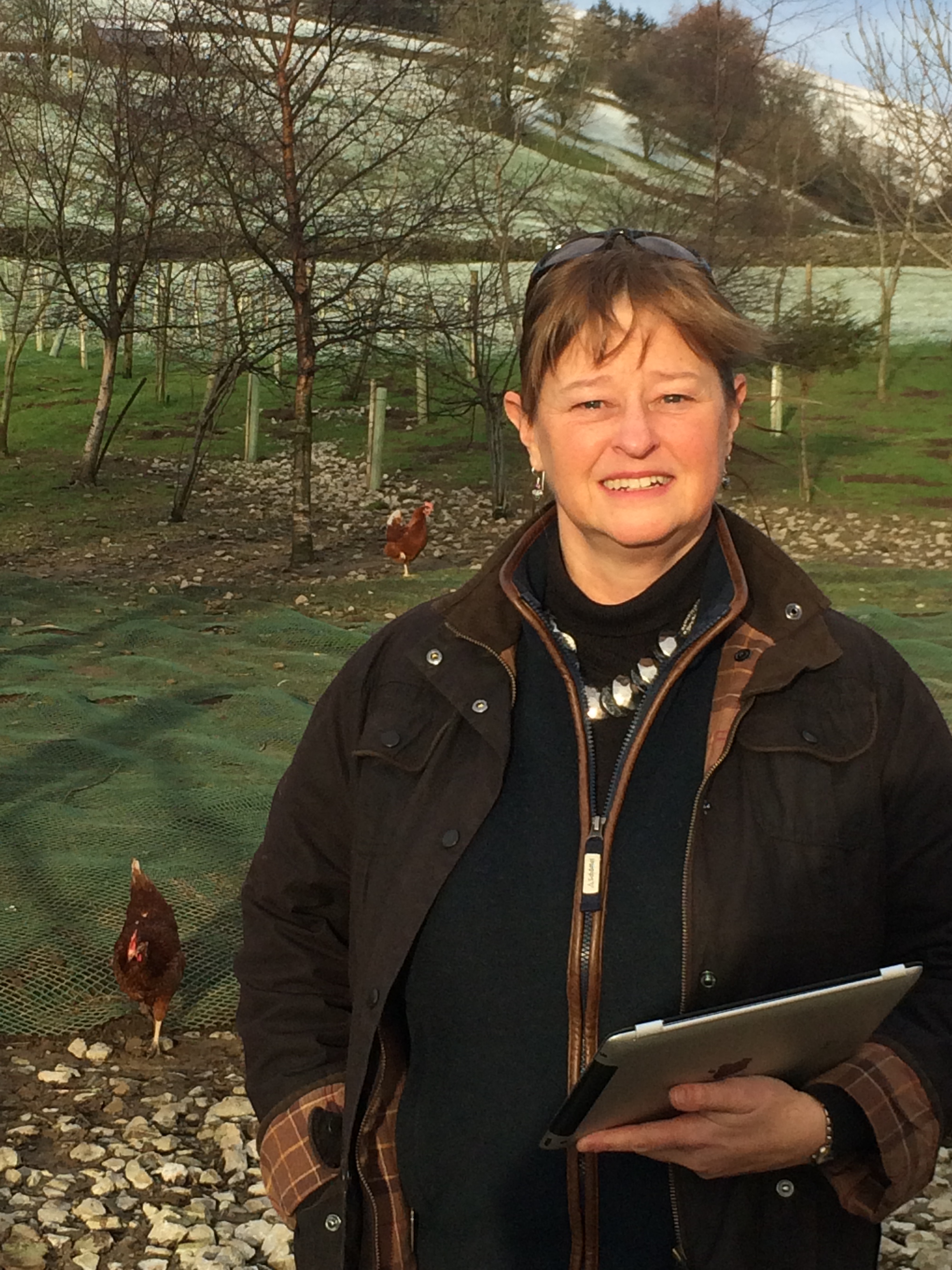 For these 11 businesses alone, the Made Smarter business support programme could deliver an additional £13 million in gross value added (GVA) for the North West economy over the next three years.

The new firms to sign up to Made Smarter follow a pioneering tranche of nine manufacturers already part of the pilot, which aims to engage with over 3,000 manufacturing SMEs in the North West.
Donna Edwards, Director of the Made Smarter North West pilot, said: "I am thrilled to welcome another tranche of SMEs to the Made Smarter pilot.
"Working with business we have found that they are enthusiastic about the benefits of adopting new digital technology. Often, they need funding support, but also the specialist advice and insight to help them select the right approach for their business.
"This is exactly how Made Smarter can and is helping businesses across the region.
"It's been interesting to see the range of businesses and sub-sectors the successful applicants have come from and the technologies they have selected.
"Made Smarter is relevant for any North West SMEs employing less than 250 staff who make, create, manufacture or engineer and I urge local businesses not to miss this opportunity. Register today for a fully-funded audit of your operations."
Minister for Business and Industry Nadhim Zahawi said: "The Made Smarter Programme is enabling manufacturers across the North West to access advanced digital technologies with the aim of driving growth and increasing productivity while reducing costs - all part of our ambition to make the UK a global leader in shaping how the modern world does business.
"The 11 new companies announced today will not only reap the benefits themselves, the investment will support a multi-million-pound boost to the local economy, keeping the region at the forefront of the latest innovations. They join 24 businesses who have received project funding to date, and I would urge others to follow in their footsteps."
Jon Power, Internationalisation Manager at Cumbria Local Enterprise Partnership said: "Cumbria Local Enterprise Partnership is delighted to see that local businesses are seizing the opportunities available to them to improve working methods and accelerate their commercial growth.
"By becoming a test-bed for new types of technologies and advanced processes, the region's manufacturing sector will increase productivity and drive forward Cumbria's economic prosperity."
Up to 600 North West firms will also qualify for more in-depth support including mentoring from senior industry figures, a leadership and management programme specifically designed to support leaders to implement digital change, and match-funded grants towards the cost of new software or hardware.