Daily US grain report:
US grain futures prices were steady to firmer in overnight trading.
Traders are generally upbeat late this week as the geopolitical situation has calmed down dramatically this week, following last weekend's attacks on Saudi oil installations. Also, the past two weeks have seen the US-China trade tensions ratchet down significantly. The two sides are talking again, with some reports saying an interim trade deal could be announced soon. Those reports say President Trump is demanding China buy more US agricultural products.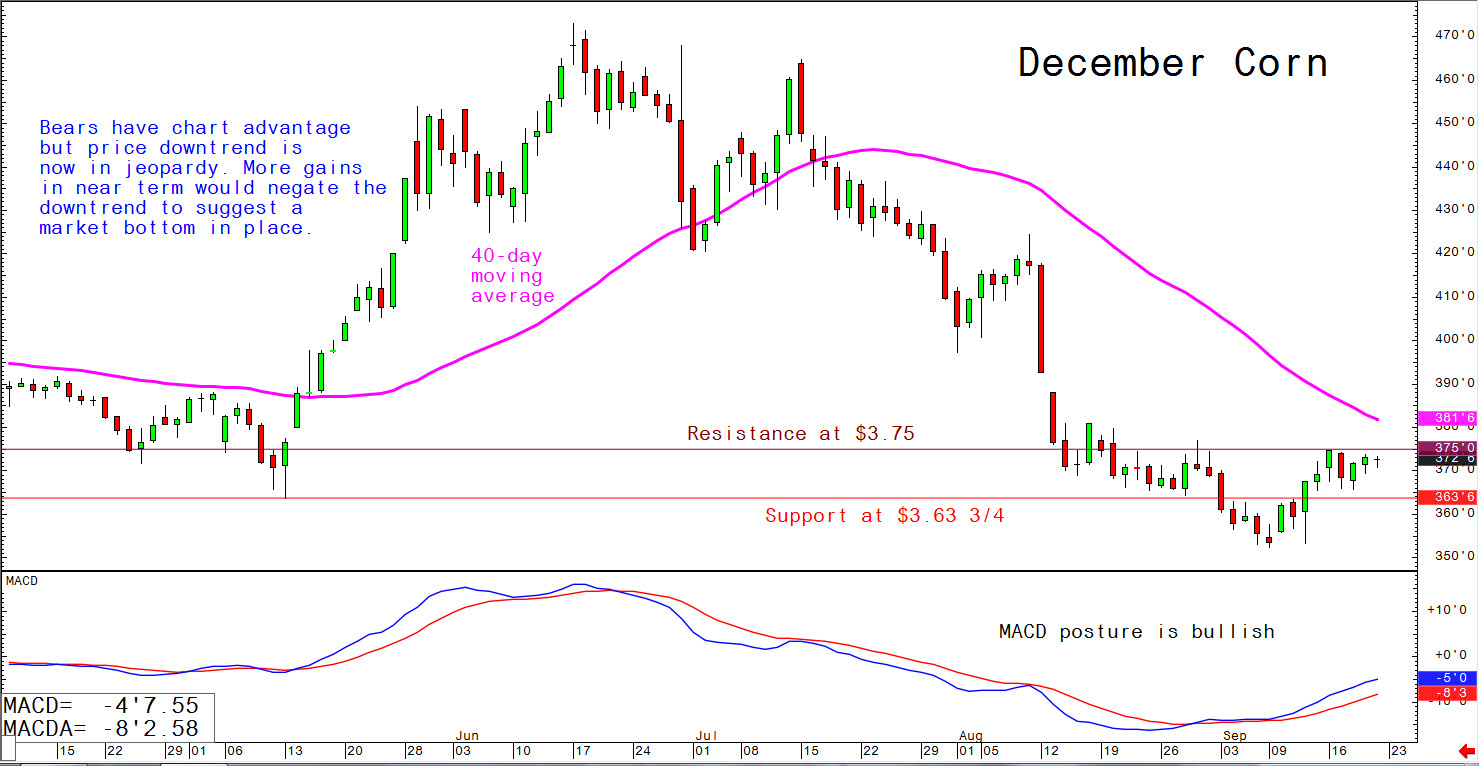 Recent price action and the technical charts suggest "harvest lows" are in place for grain futures prices. However, worldwide demand for US grains will have to pick up from present levels in order for price uptrends to be sustained in the US corn, soybean and wheat futures markets.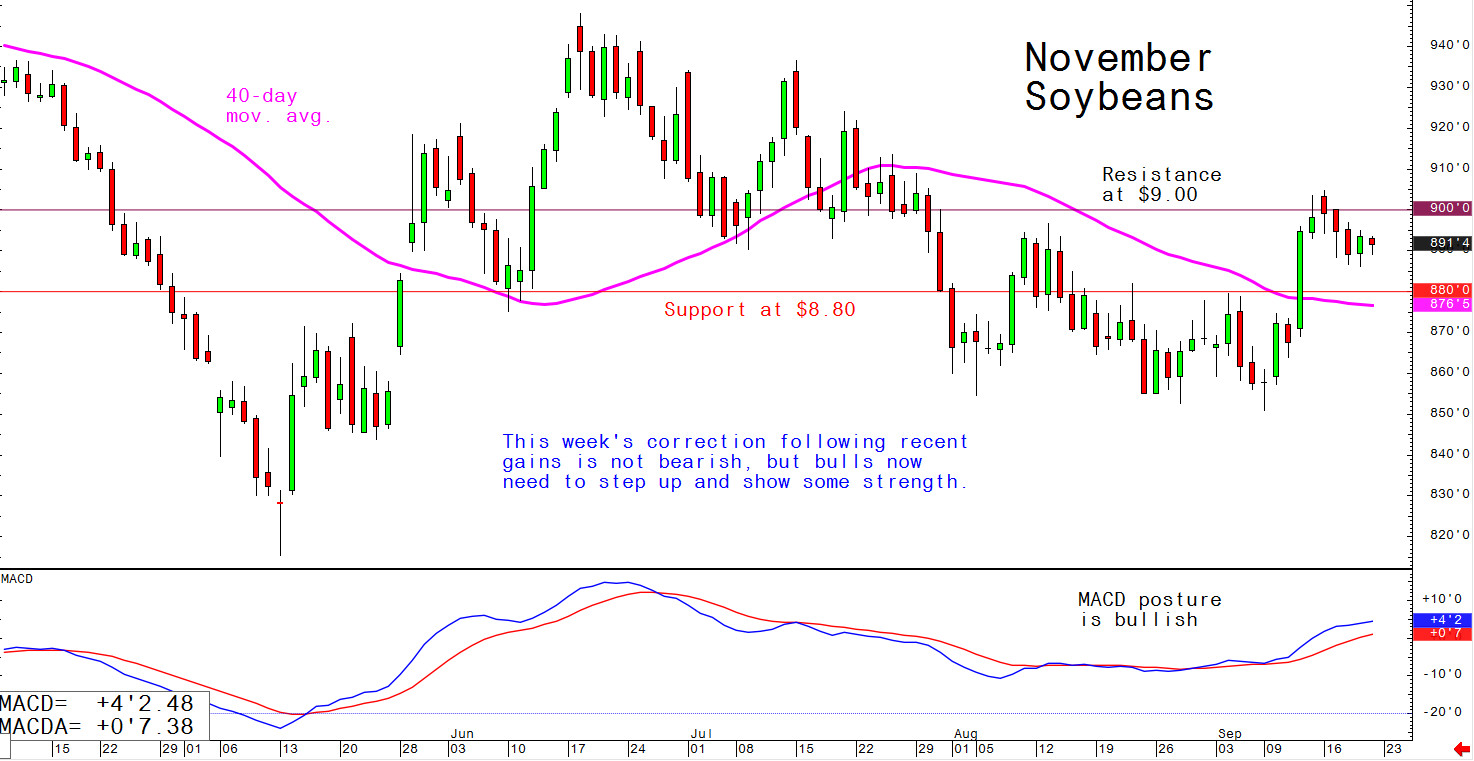 Weather in the US Corn Belt remains warm but too wet in some areas. There are no worries regarding a killing frost for the region.
Next week the harvesting pace for US soybeans and corn will start to pick up.