Daily US grain report: big speculative "fund" traders in US grains bailing out of short positions
US grain futures prices were higher in overnight trading, on follow-through strength from good gains posted Thursday.
Corn was up around 2 1/2 cents, soybeans about 3 cents higher and wheat up around 5 cents.
Grain market bulls are encouraged this week by conciliatory comments from China and the US on their trade war. Reports from China Friday said US soybeans would be excluded from future tariffs.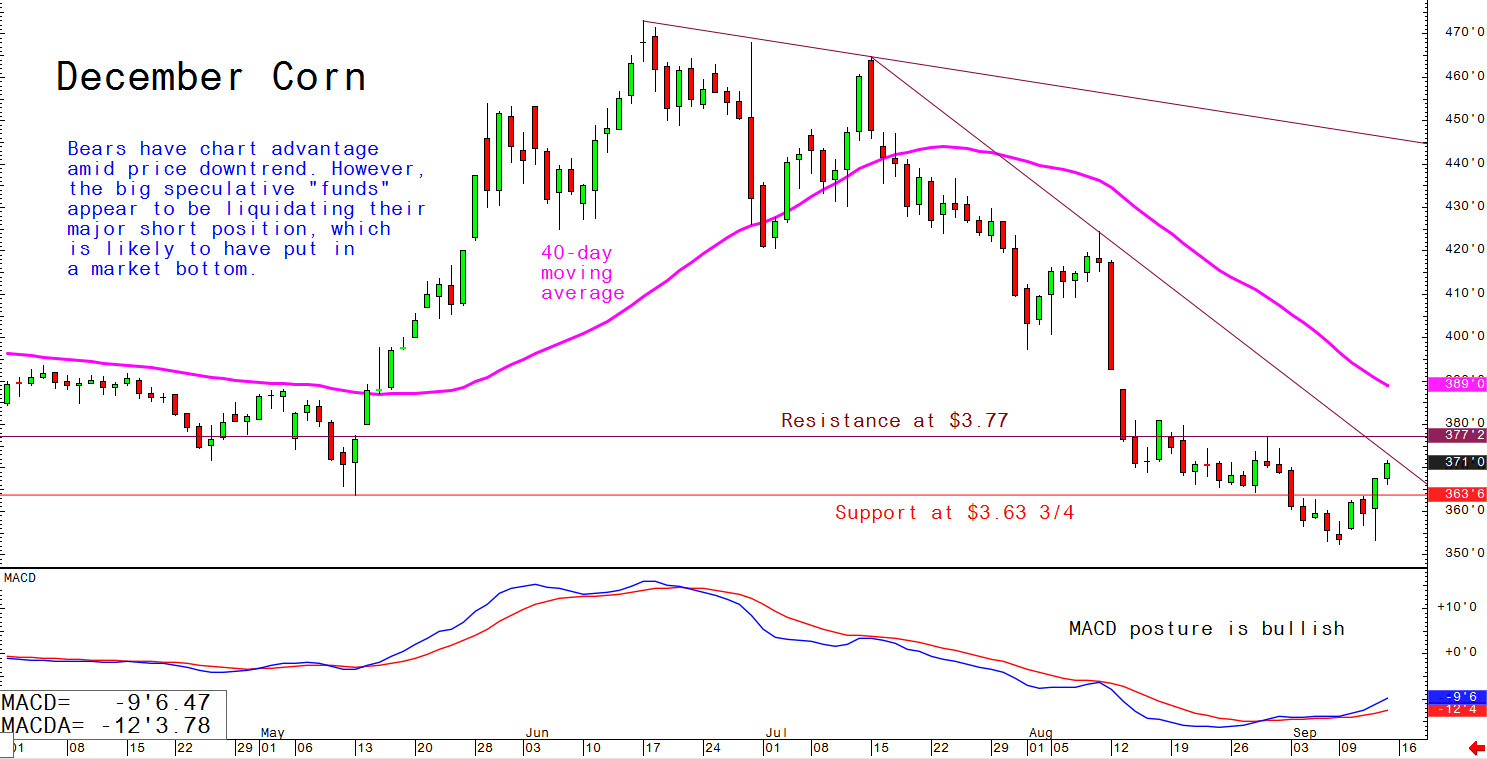 With Thursday's monthly USDA supply and demand report out of the way and with no major bearish surprises, trading psychology in the grain markets appears to be changing from very bearish to at least neutral, following the solid gains posted Thursday in US grain futures. Importantly, the big speculative "fund" traders in grain futures, who have been heavily short for weeks, appear to be bailing out of those short positions (short covering).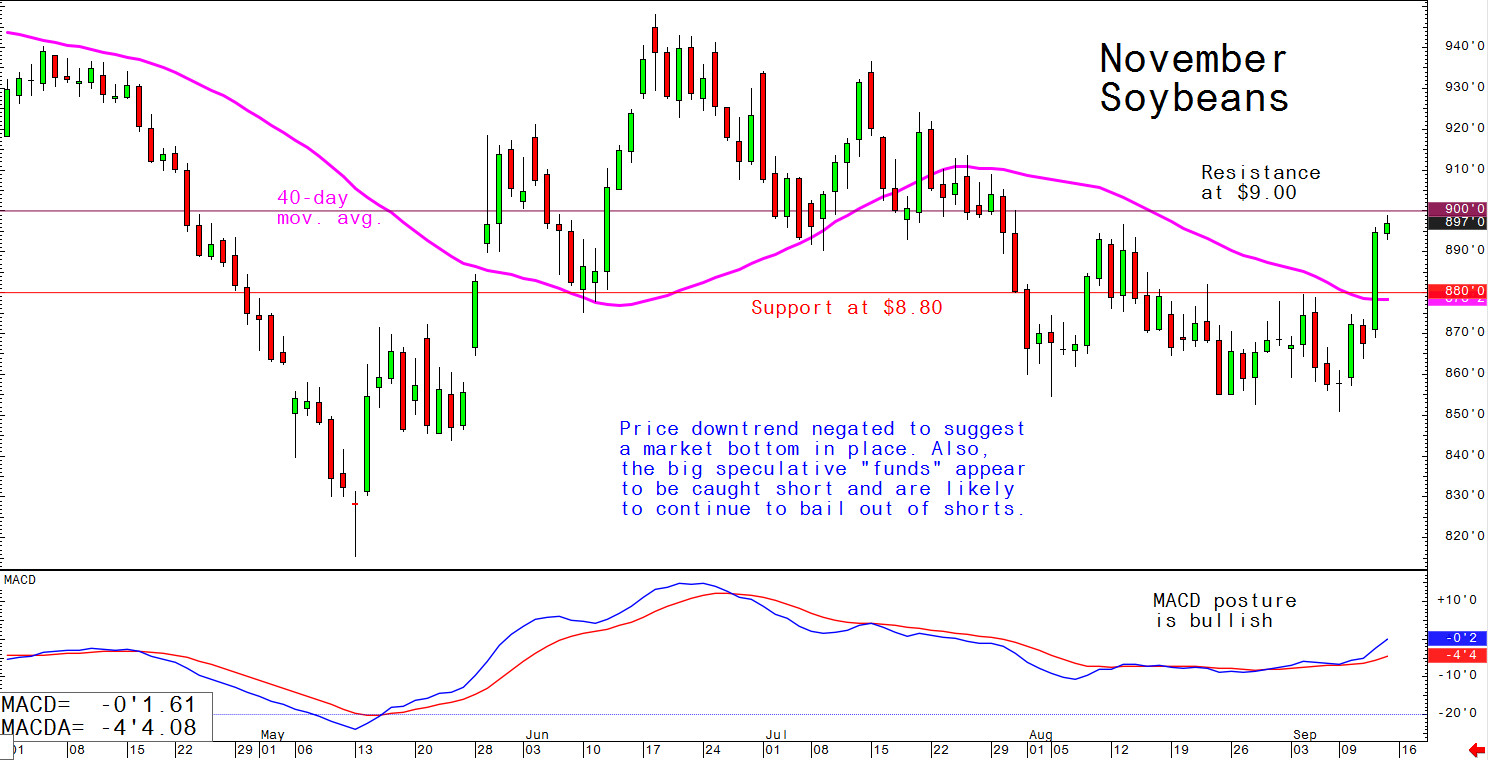 If the funds continue to liquidate their shorts, which is now more likely, then grain prices would continue to move up and "harvest lows" would be in place.

Weather in the US Midwest remains warm, rainy and non-threatening for the crops, including more of the same next week. That is keeping any talk of a killing frost in the Corn Belt squelched.