Daily US grain report: futures prices firmer on upbeat US-China trade talk
US grain futures prices were firmer in early trading today (26 September). Corn was up around 1 cent, soybeans about 4 cents higher and wheat about 7 cents higher.
The upbeat US-China trade rhetoric late this week is bullish for grains. The up-and-down US-China trade rhetoric is presently in "up" mode following positive comments on the matter from President Trump on Wednesday. Then on Thursday China's Commerce Ministry said Chinese companies will buy "sizeable amounts" of US soybeans and pork ahead of high-level trade discussions scheduled to take place in October.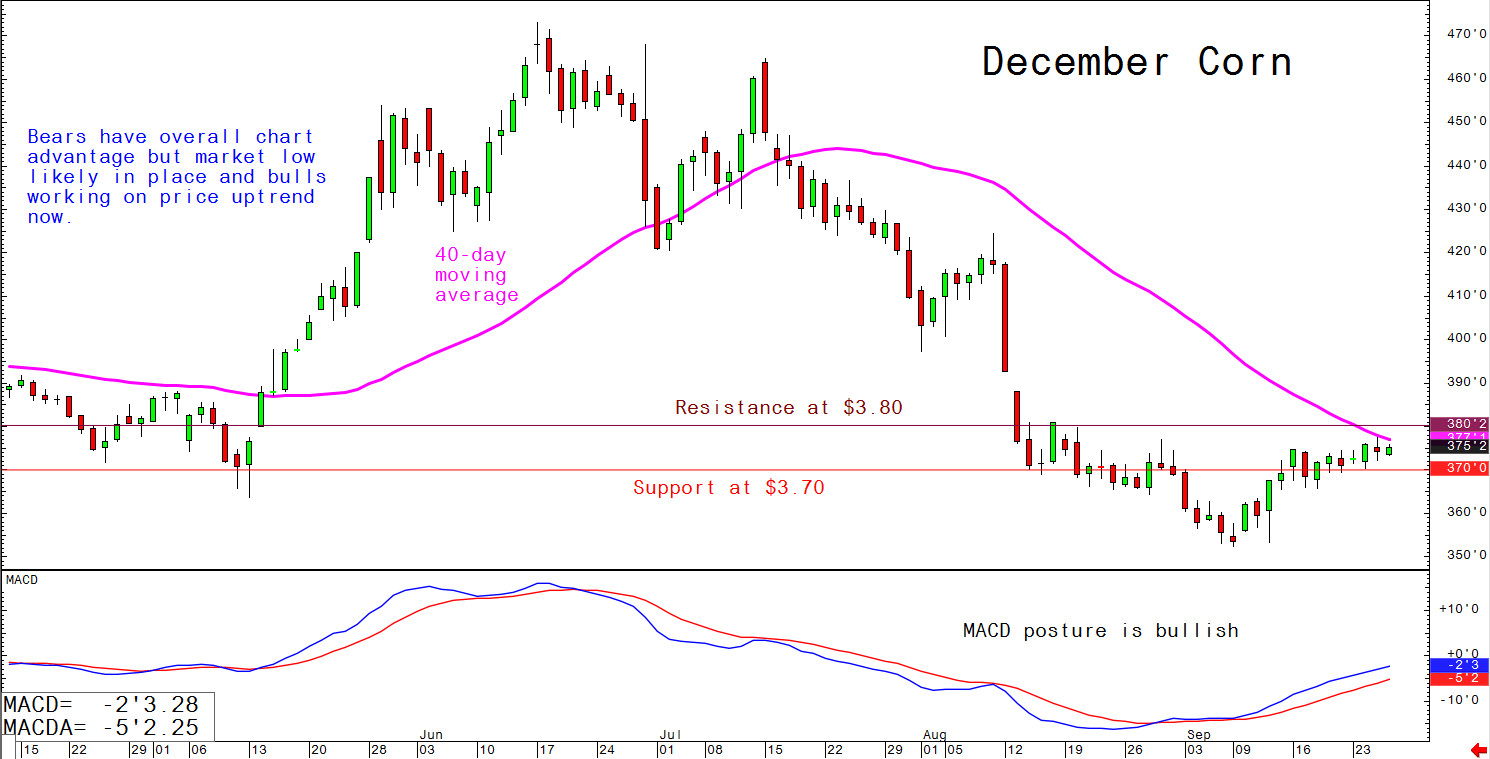 Weather in the US Corn Belt has been too wet in some areas and too dry in others, which is prompting some concerns about crop quality as harvest is under way. The northern US plains and the Canadian prairies have also been too wet for ideal crop conditions.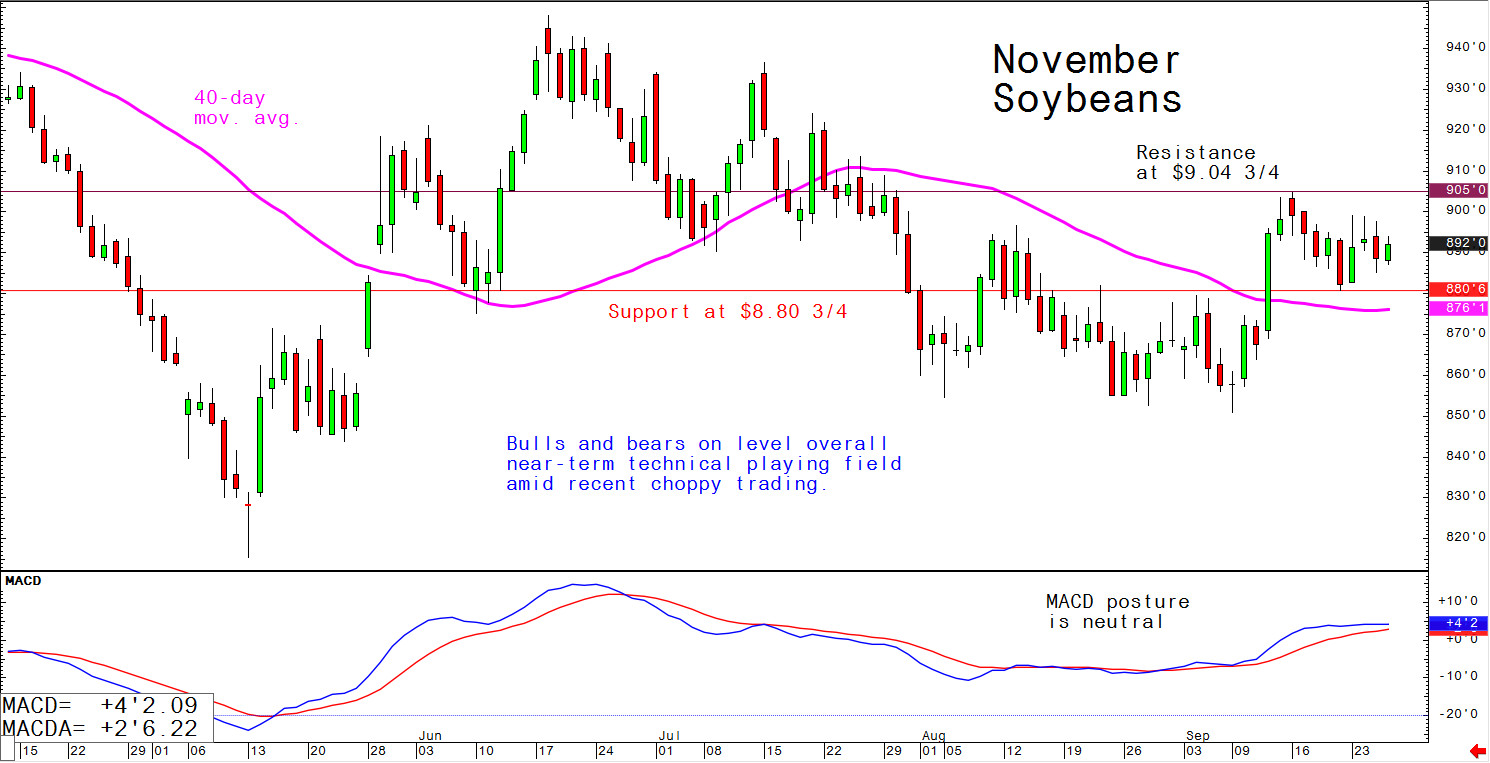 The strong US dollar on the foreign exchange market (the US dollar index is near the high for the year at present) is an underlying negative for the US grains, making them more expensive on the world market. US grain exports have already been anaemic and the strong greenback won't help matters.
Traders will keenly focus on Thursday's USDA weekly export sales report.