Daily US grain report: markets up ahead of key USDA report Monday
US grain futures prices were higher in overnight trading. Corn was up around 1 cent, soybeans up about 8 cents and wheat around 3 cents higher.
Short covering is featured amid ideas harvest lows in the grains are in place.
USDA will release its quarterly grain stocks report on Monday. Average trade estimates are for around .98 billion bushels of US soybean stocks, 2.3 billion bushels of US wheat, and 2.4 billion bushels of corn. The corn and soybean stocks in this report could be some of the biggest on record.
Traders will also closely examine today's weekly USDA export inspections report.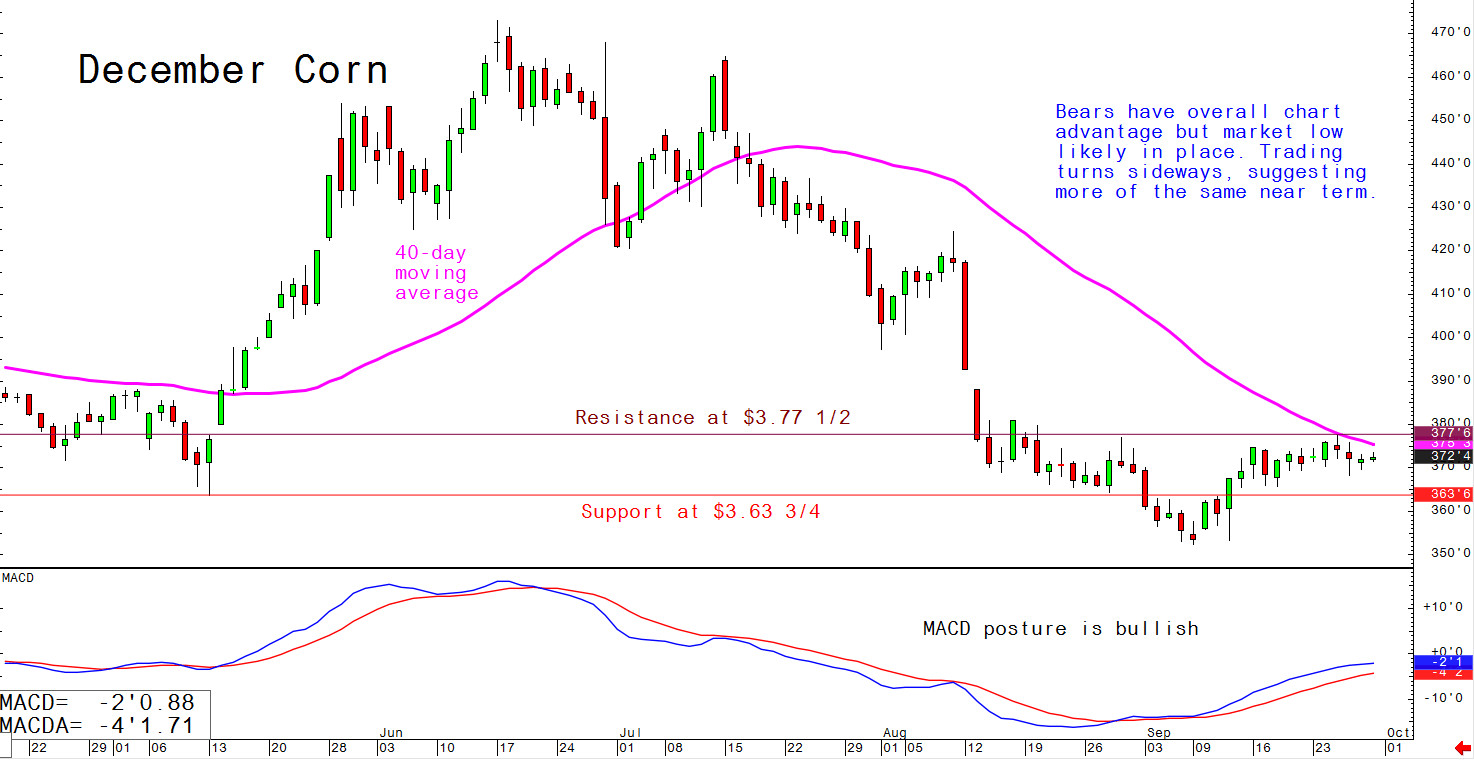 There is a bit less risk aversion in the marketplace Monday, following markets being roiled last Friday by reports the US was considering limiting US investors' investment in China, including the US stock exchanges de-listing Chinese companies. Weekend reports then said the Trump administration is not considering such moves. This news has also given the US grain futures markets some support to start the week.
Monday is the last trading day of the month and of the quarter, which makes it an extra important day from a technical charts perspective.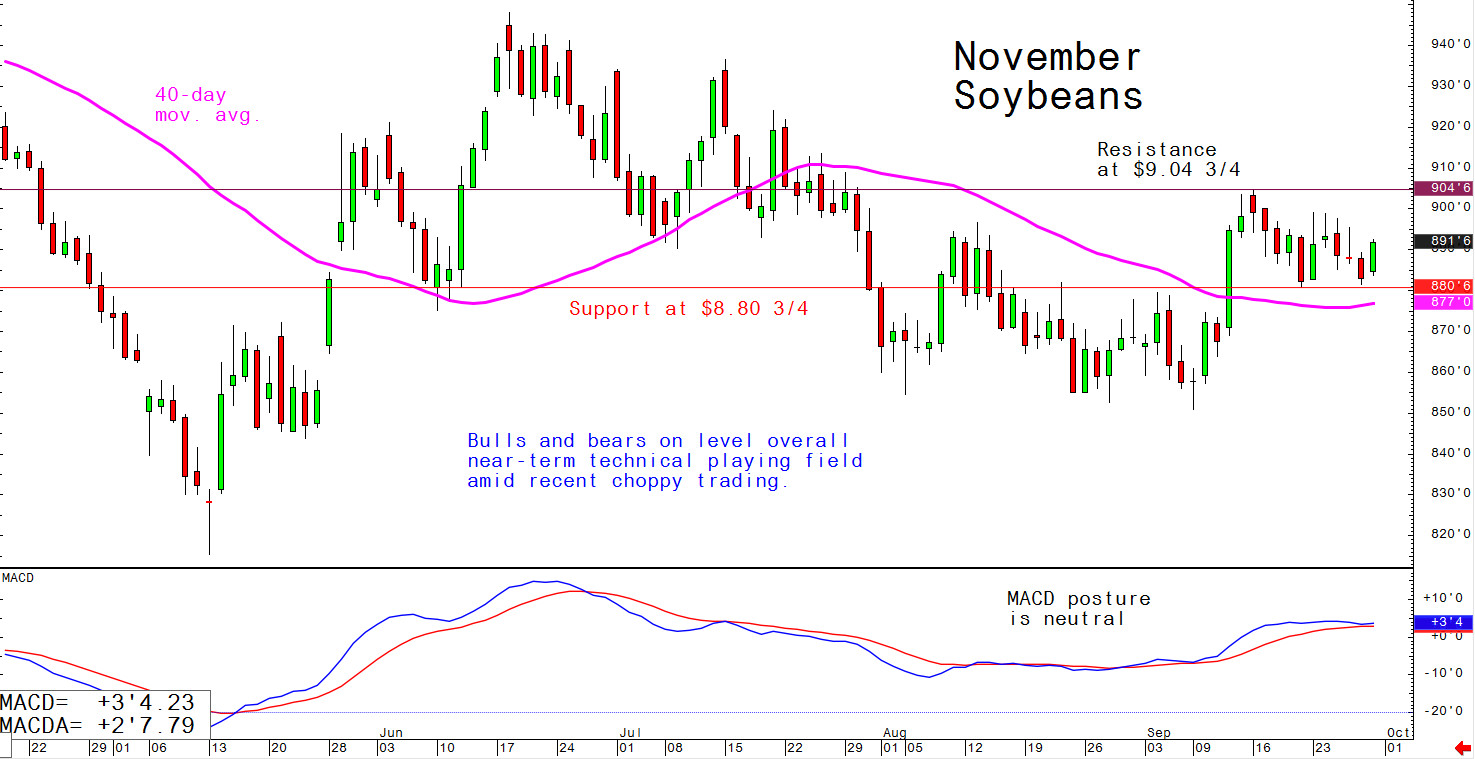 The strong US dollar on the foreign exchange market (the US dollar index hit a new high for the year Friday) is an underlying negative for the US grains, making them more expensive on the world market. US grain exports have already been anaemic and the strong greenback won't help matters.