Daily US grain report: traders awaiting weekly export sales data
US grain futures prices were steady to slightly lower in overnight trading.
Focus of US grain traders today will be on the weekly USDA export sales report, and if China made any additional purchases of soybeans.
Recent price action and the technical charts do suggest "harvest lows" are in place for grain prices.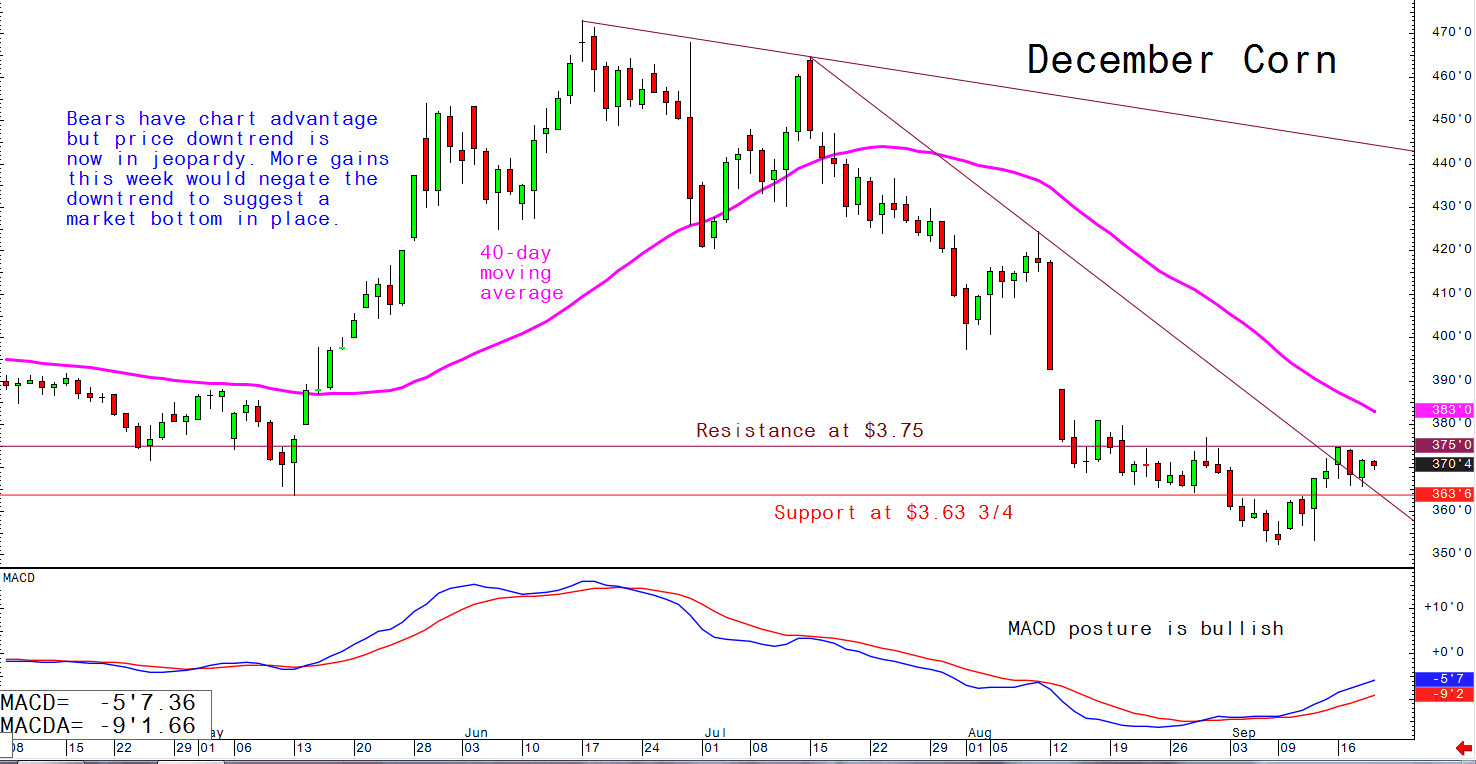 US-China trade relations also appear to be improved recently. Still, demand for US grains will have to pick up from present levels in order for price uptrends to be sustained in the US corn, soybean and wheat futures markets.
Weather in the US Corn Belt remains warm but too wet in some areas, which is being read as neutral for the grains. There are no worries regarding a killing frost for the region.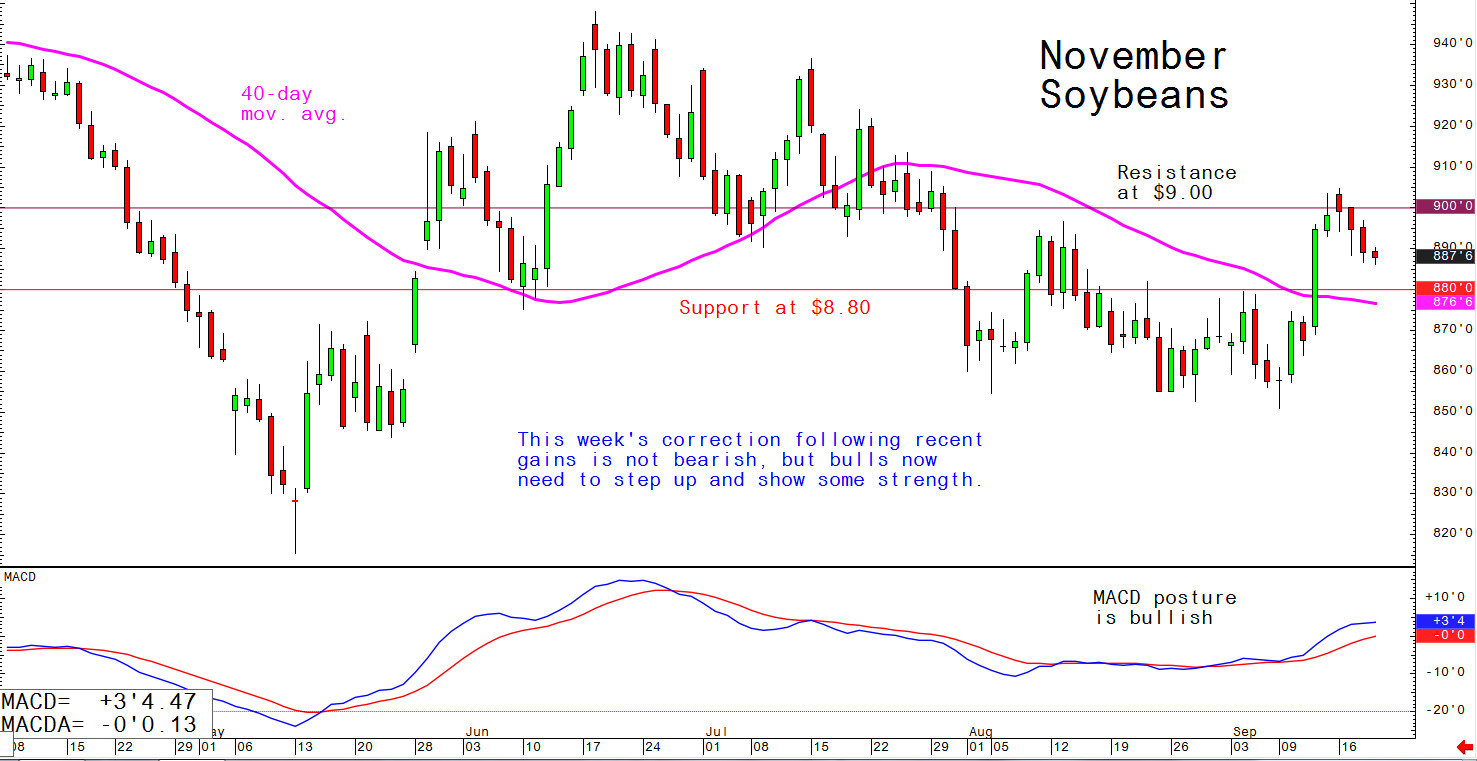 Grain traders are looking forward to getting anecdotal reports from US farmers regarding corn and soybean yields, once their combines start rolling.