Daily US grain report: traders bracing for monthly USDA report Thursday
US grain futures prices were higher in overnight.
Corn was up around 2 cents, soybeans about 8 cents higher and wheat up 3 to 5 cents.
Grain market bulls are encouraged as the US has announced the slight delay of implementation of some tariffs on China that were set to take effect October 1. This follows the move by China this week to exempt some US products from their own tariffs. Both sides are set to hold talks in October. Reports today said China is looking to narrow the scope of the negotiations to trade only - leaving out other matters that have been sticking points, such as national security.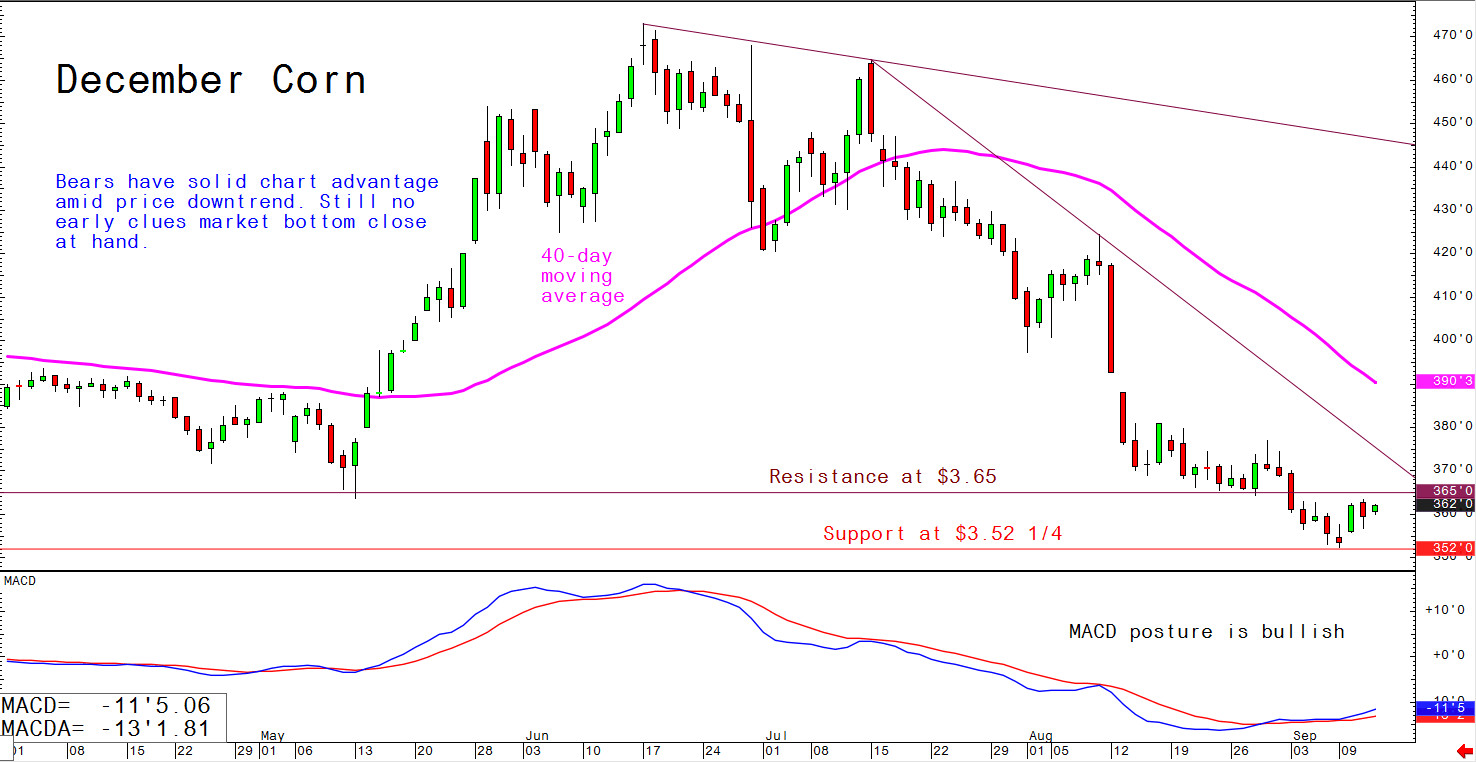 The data point of the week for the US grain markets is Thursday's monthly USDA supply and demand report, including new government estimates of the size of the US crops. Look for quieter trading early today, ahead of that report, but for more active trading after the midday report's release.

Weather in the US Midwest remains warm, rainy and non-threatening for the crops, including no signs of an early hard frost that would kill the still-maturing corn and soybean crops.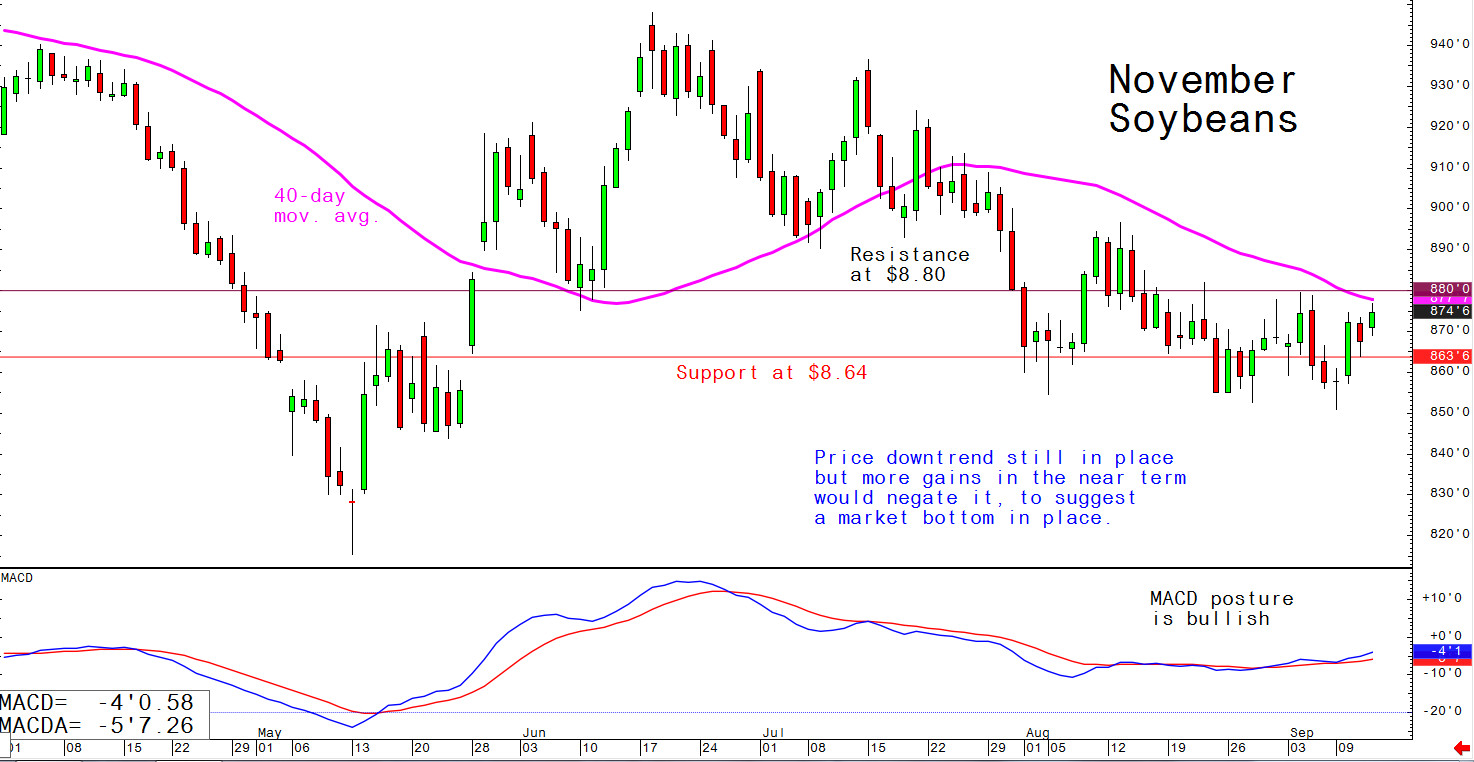 Bearish underlying elements for the grains include a strong US dollar and slack worldwide demand for US grains.