Daily US grain report: US grain futures get slight lift from news US-China trade talks restarting in October
US grain futures prices were firmer in overnight trading, amid more upbeat trader attitudes after China's commerce ministry said on Thursday that trade talks with the US will restart in October.
US trade officials confirmed high-level talks will take place at that time. There were notions earlier this week the China-US trade war had escalated recently. As has been the case for months, this situation vacillates from one day to the next, depending on the latest rhetoric coming from the world's two largest economies. Most grain market watchers are not optimistic a US-Chine trade deal will be reached this year.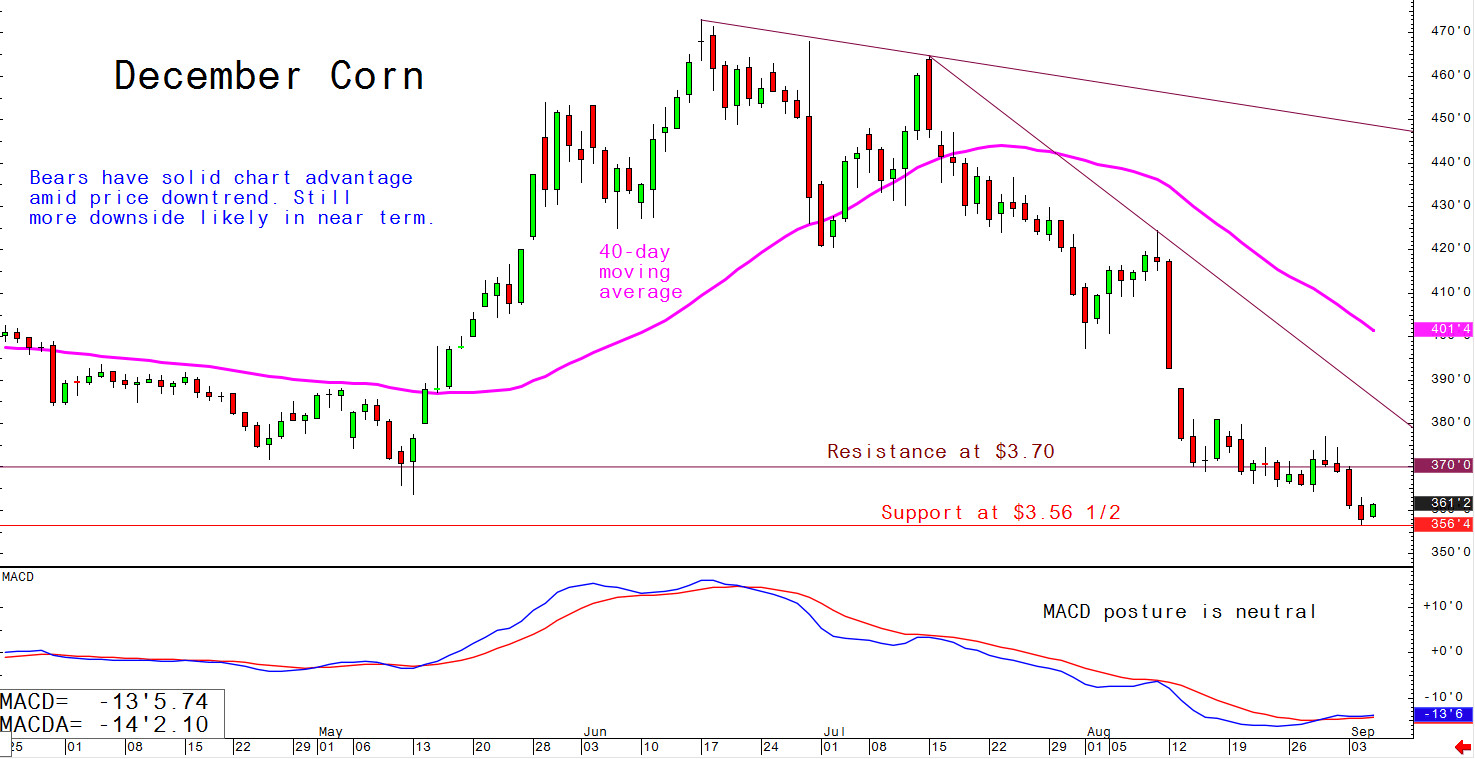 Corn was 2 to 3 cents higher, soybeans around 2 cents up and wheat about 5 cents higher.

The Allendale brokerage firm's annual US acreage survey saw the corn yield at 167.71 bushels per acre, with the soybean yield at 46.13 bushels per acre. Total US production is estimated at 13.755 billion bushels for corn and 3.499 billion bushels for soybeans.
The grain futures are awaiting the start of the US soybean and corn harvests. There is still much uncertainty about the actual size of those US crops, following very late planting starts for both. Next week's USDA monthly supply and demand report will give updates on the size of the US crops.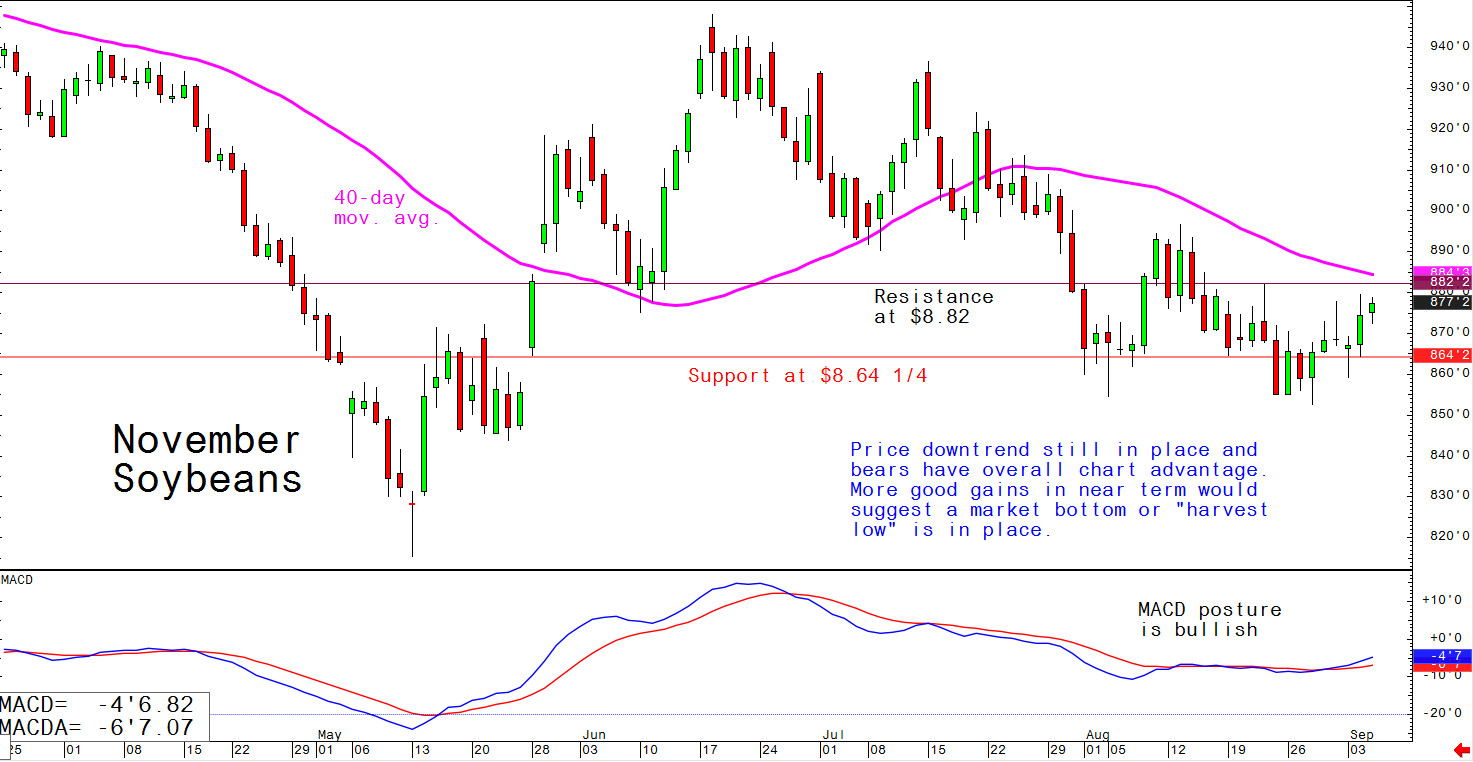 Weather in the Midwest continues to be non-threatening.

Also bearish is the strong US dollar on the foreign exchange market that makes US grains more expensive on the world market. The US dollar index has backed off a bit late this week but is still not far below the 27-month high hit earlier this week.