Daily US grain report: US grains steady up; big "funds" may be looking to get out of short positions
US grain futures prices were steady to higher in overnight trading.
Corn was up 2 to 3 cents, soybeans around 12 cents higher and wheat steady to 4 cents up. Short covering from the big speculative "funds" traders is featured to start the trading week. The big funds are still significantly short the US grain futures markets, which can be read as bullish heading into autumn.
Those funds will have to at some point offset (buy back) those short trades.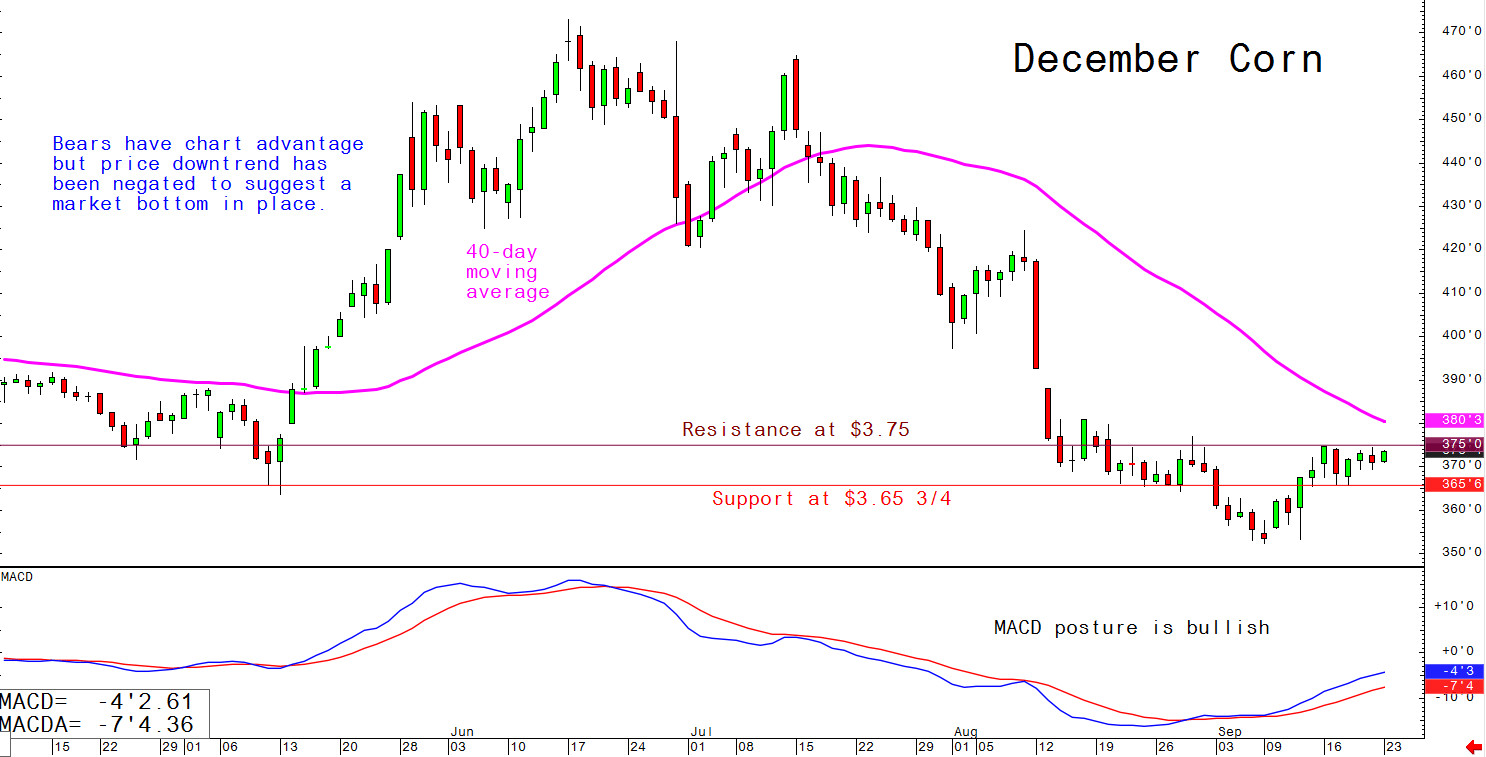 Still, gains in the grains will be limited as US-China trade relations appeared to take a step backward late last week when the Chinese trade delegation went home early and cancelled some scheduled visits to some US farms. However, reports said the two sides still have meetings scheduled for October.

Recent price action and the technical charts still suggest "harvest lows" are in place for grain futures prices.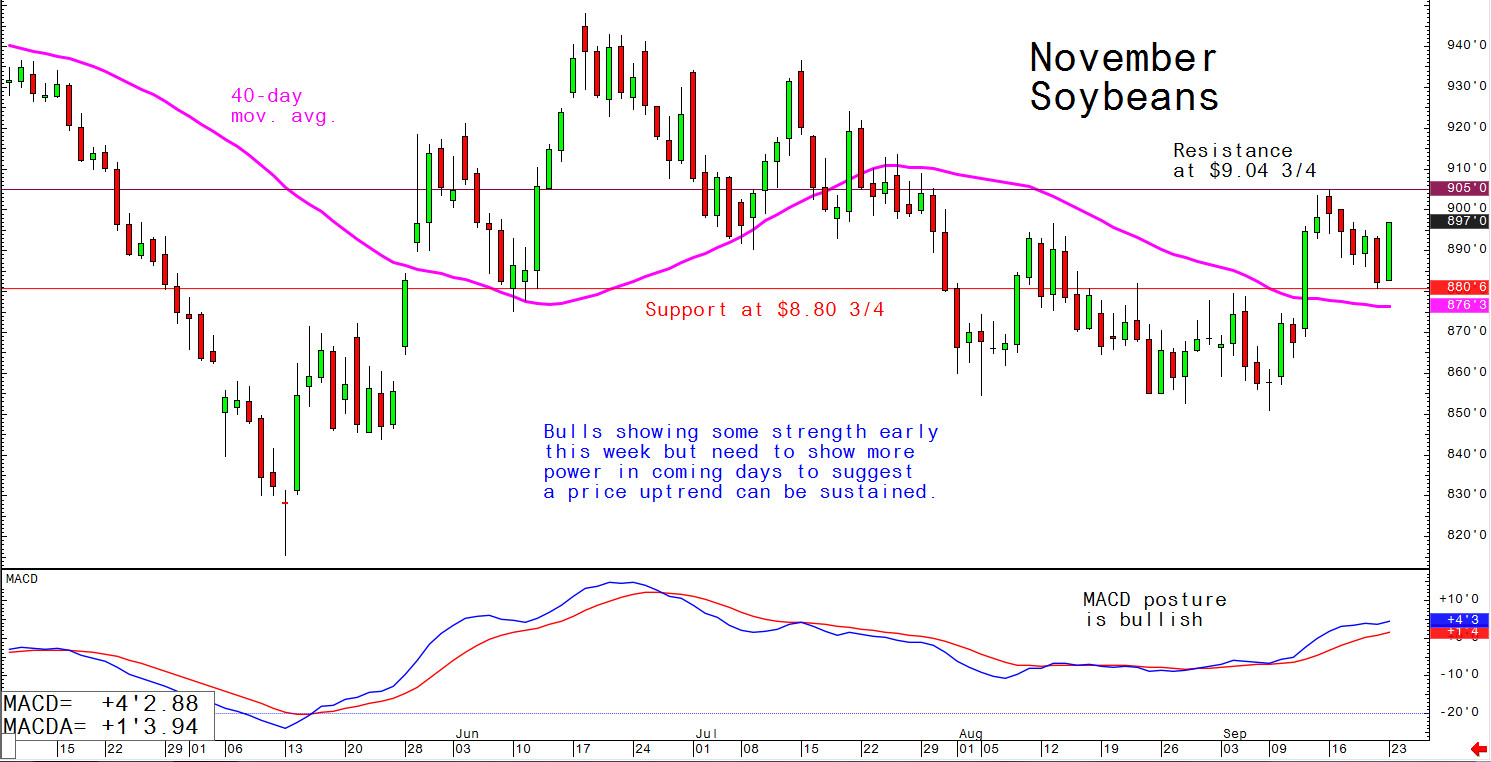 Weather in the US Corn Belt has cooled off a bit, with some areas too wet. That's getting a neutral reading from grain traders.

This week the harvesting pace for US soybeans and corn will start to pick up significantly.