Daily US grain report: bullish charts propelling US grain futures markets
US grain futures posted good gains overnight. Corn was up around 3 cents, soybeans up around 7 cents and wheat about 5 cents higher.
The charts for all three grains have turned bullish in recent weeks, which is inviting speculative buying interest, including from the big "funds."
Many of those funds had been short the grains and are being squeezed out of their futures positions now (short covering).
Grain traders continue to be concerned about the lack of specifics in the "Phase 1" trade deal between the US and China that was reached last week-one that has yet to be signed. However, comments from both sides on Wednesday seemed to assuage grain traders and suggest a deal could be signed and completed next month.
Also bullish for grains is the major winter storm that hit the northern US plains and Corn Belt last week, damaging crops in the field and further delaying an already slow corn and soybean harvesting pace. The USDA said it will assess the damage from the storm in its November monthly report.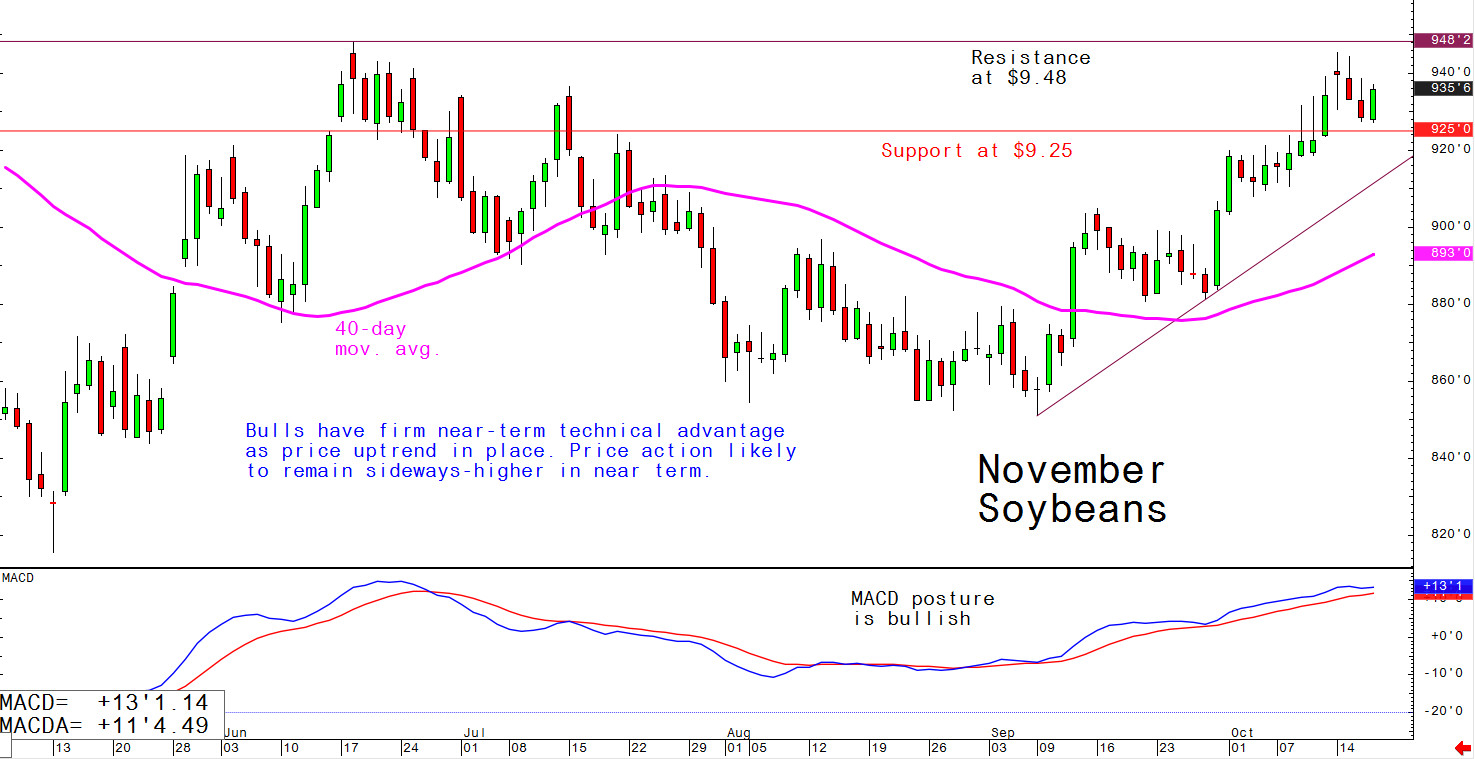 The slumping US dollar on the foreign exchange market this week is also bullish for US grains, as it makes them less expensive on world markets, where most grain is priced in US dollars.