Daily US grain report: futures a bit weaker at mid-week, on normal chart consolidation
US grain futures prices were near steady but mostly slightly lower overnight, on some normal chart consolidation from recent gains. Corn was down around 1 cent, soybeans off around 2 cents and wheat up about 1/2 cent.
Typical autumn harvest hedge pressure in the futures markets, from farmers selling right away their newly cut crop, is featured and limiting the upside in prices.
However, limiting selling interest is cool, wet Corn Belt weather that is slowing the gathering of the corn and soybean crops.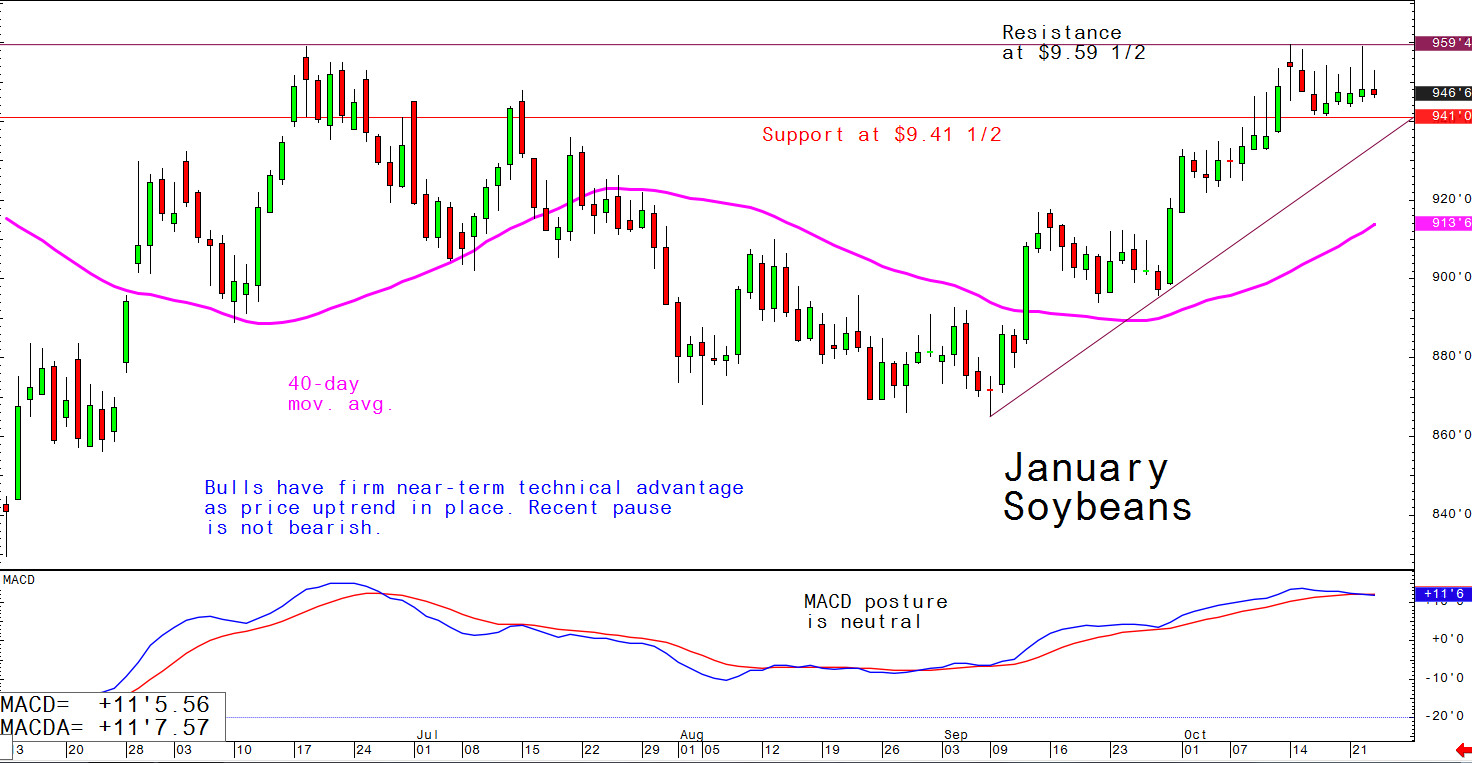 Grain traders are still buzzing about the report Tuesday that China wants its domestic crushers to purchase 10 million metric tons of US soybeans.

Grain traders still want to see proof of those big China buys showing up in USDA export sales reports-which has yet to occur.
Still, grain trader attitudes remain upbeat this week, regarding the US-China trade negotiations that appear to be progressing well.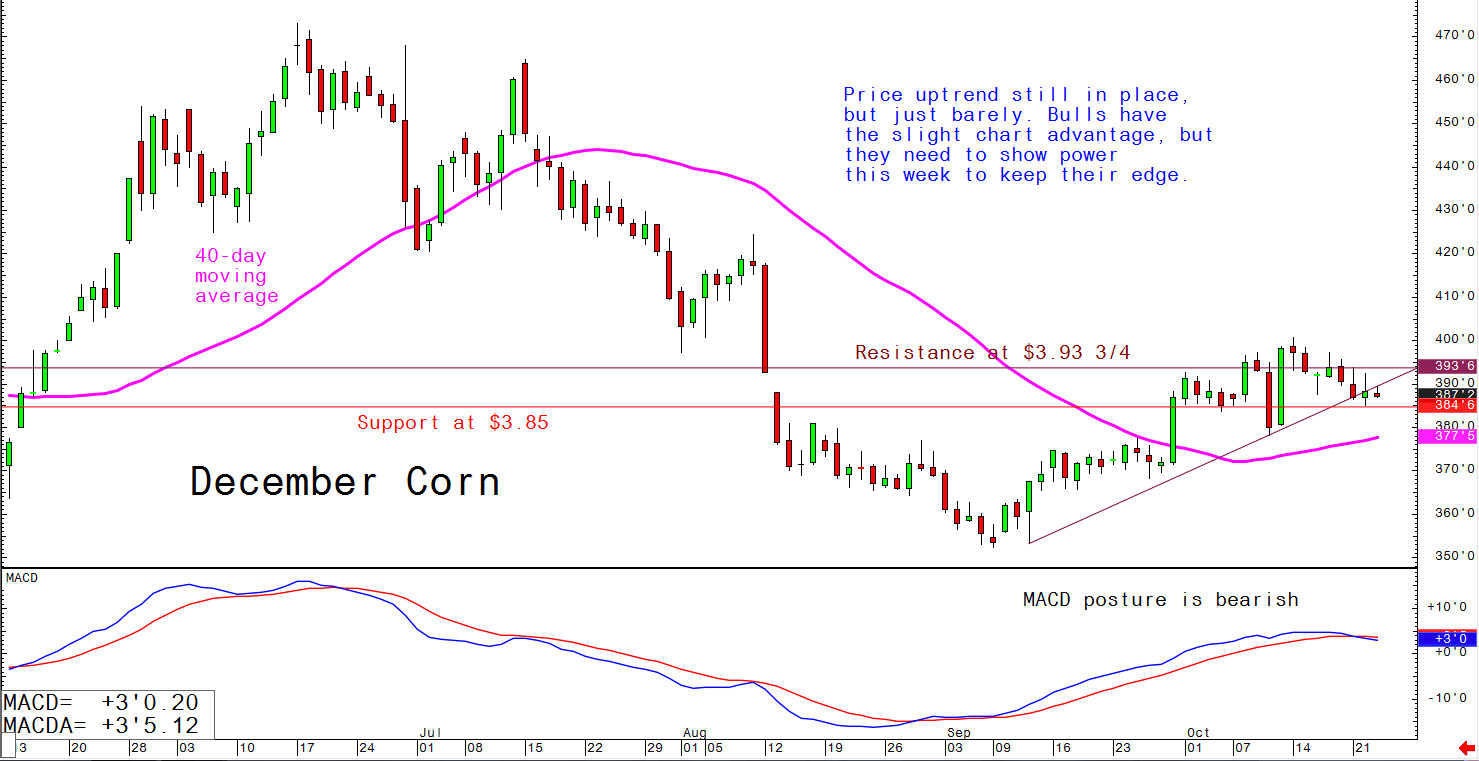 Traders are also watching some recently dry weather patterns in Brazil and Argentina corn and soybean regions. After the US harvest winds down, traders will focus more keenly on South American weather patterns.

The recent weakening of the US dollar index is a bullish underlying factor for the grain markets, as it makes US grains cheaper to purchase on the world market, on non-US currency.