Daily US grain report: futures prices pull back; corn, soybean harvest and US export demand in focus
US grain futures prices were mostly lower overnight. Corn was down around 1 1/2 cents, soybeans off around 2 1/2 cents and wheat near steady.
US corn and soybean harvest progressed about as expected last week. USDA Monday afternoon reported US corn harvest at 41 percent complete, which was below expectations. Soybean harvest was pegged at 62 percent done, which was right in line with forecasts. US winter wheat planting was 85 percent complete as of Sunday, which was just below market expectations.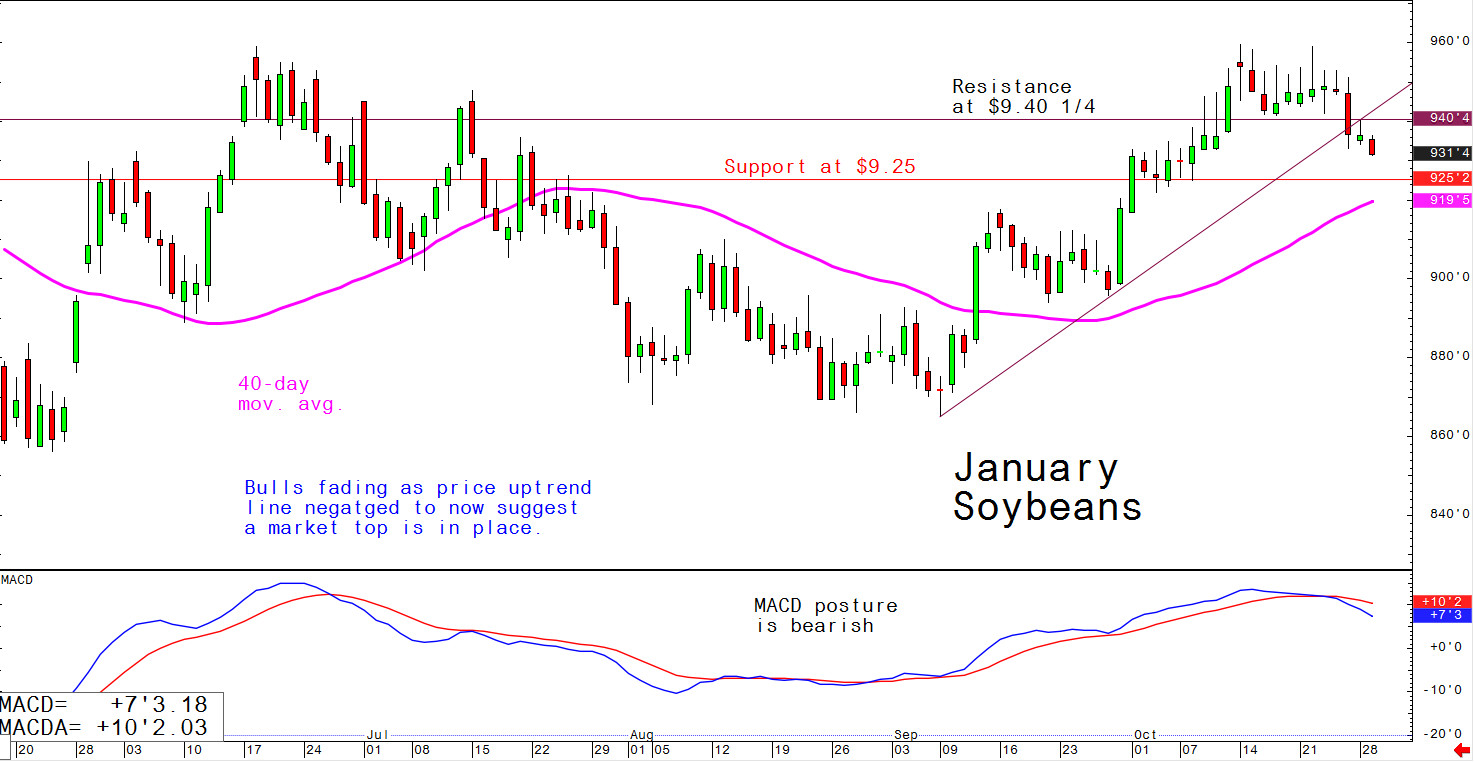 Grain trader attitudes remain mostly upbeat regarding the US-China trade negotiations. President Trump said Monday the "Phase 1" part of the trade agreement could be signed ahead of schedule.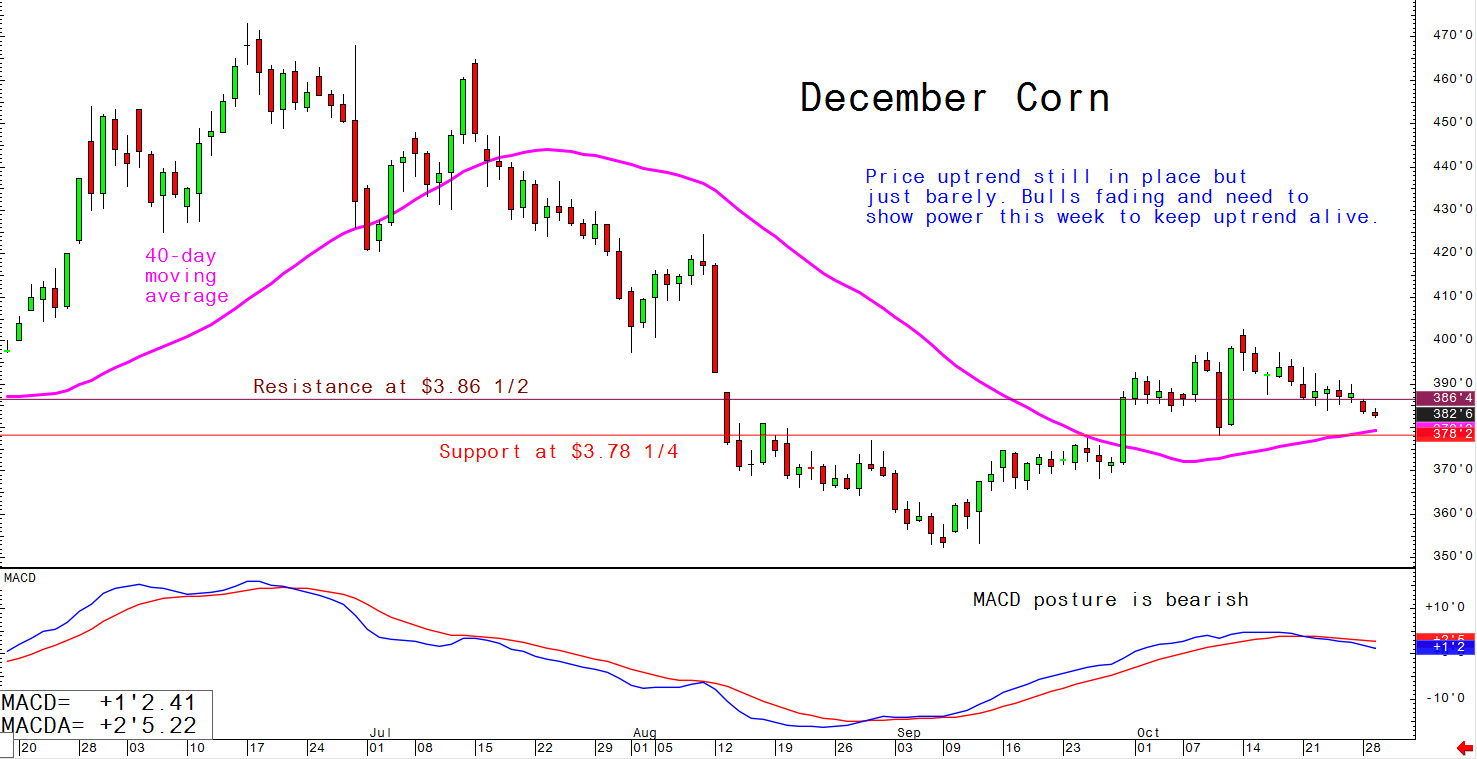 However, the grain traders again on Monday saw tepid-at-best export demand for US grains on the world markets, as reported in the weekly USDA export inspections report. That export demand needs to pick up for the grain futures markets to see price uptrends continue.