Daily US grain report: futures prices up ahead of weekly USDA export sales report
US grain futures prices were higher overnight. Corn was up around 2 to 3 cents, soybeans up around 4 cents and wheat up about 3 cents.
The focus of grain traders today will be on the weekly USDA export sales report, including any big purchases from China that might be included.
Traders expect US corn sales at 450,000 to 850,000 metric tons (MT), soybeans at 800,000 to 1,600,000, MT, and wheat at 300,000 to 600,000 MT.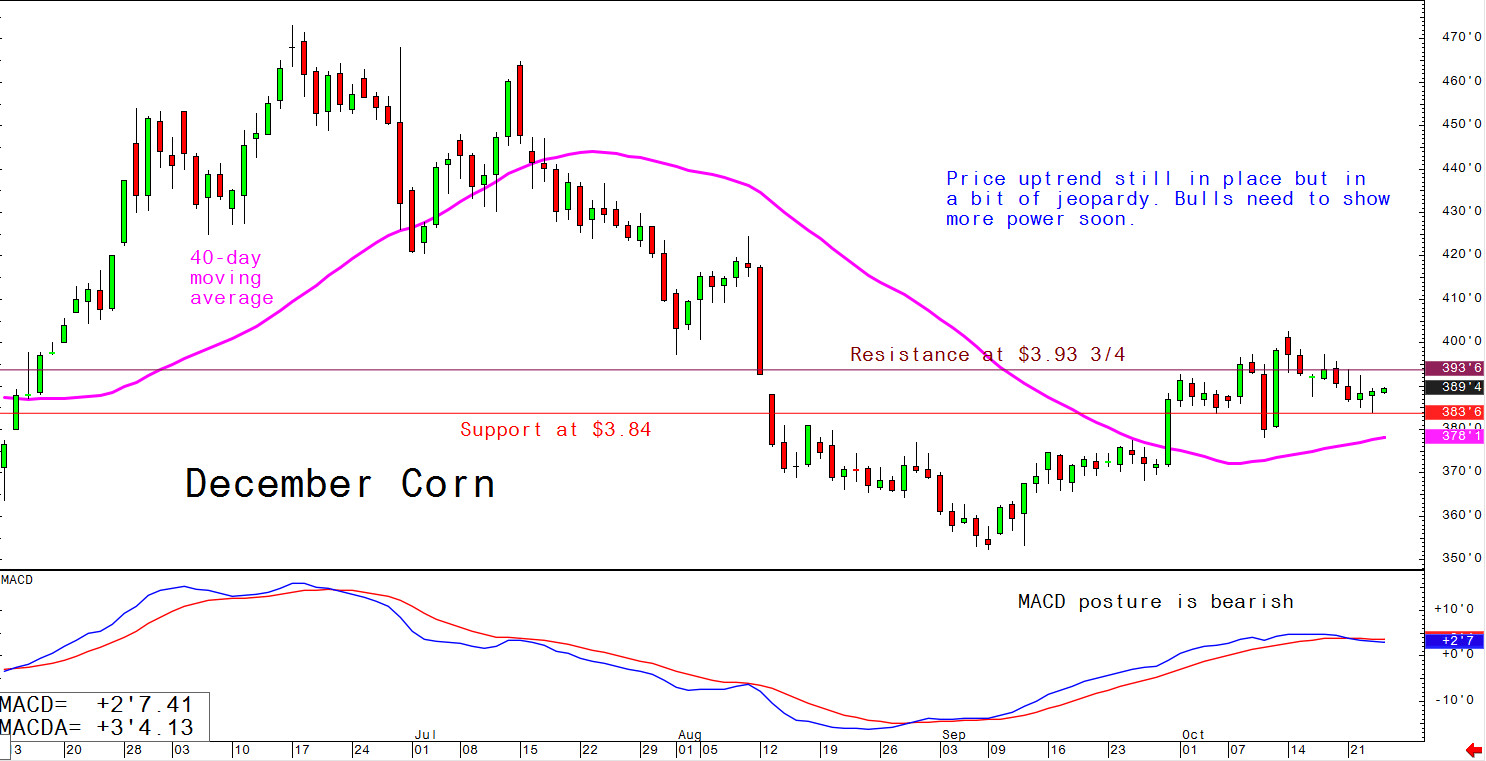 Gains in the grains have been limited this week by normal autumn harvest hedge pressure from commercials, as farmers sell their newly cut crop.
However, prompting buying interest in the futures markets is cool, wet Midwest US weather that is slowing the gathering of the corn and soybean crops.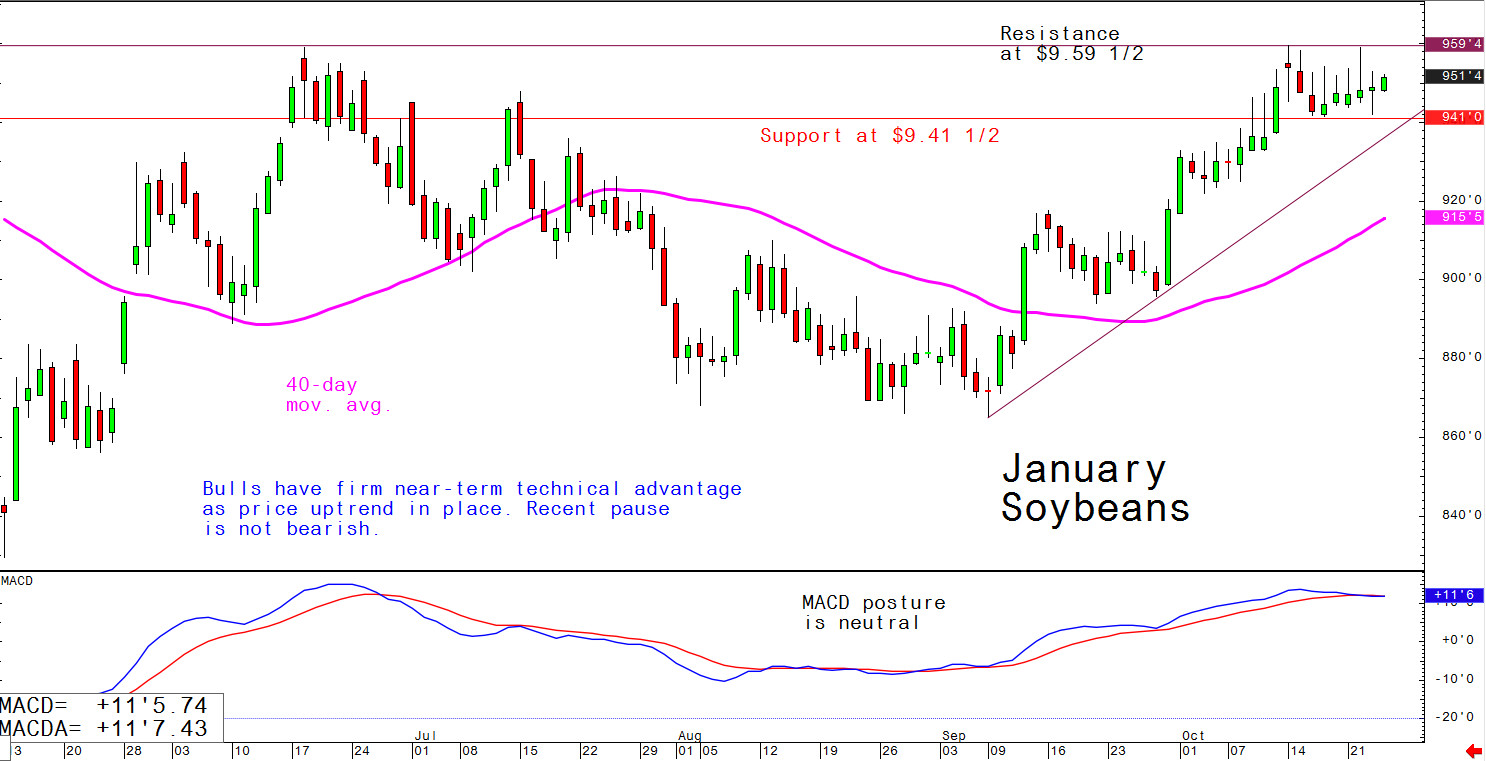 Overall, grain trader attitudes remain upbeat this week, including the US-China trade negotiations that appear to be progressing well and bullish charts.
As US harvest winds down in the coming weeks, traders will be watching weather patterns in Brazil and Argentina corn and soybean regions.