Daily US grain report: grain futures prices pull back at mid-week, but seasonal lows likely in place
US grain futures prices were weaker in overnight trading, on some more consolidation following good gains scored earlier this week in the wake of a bullish USDA report on Monday.
Corn was down around 3 cents, soybeans down 4 to 5 cents and wheat around 4 to 6 cents lower.
There are growing perceptions among grain traders that the markets have put in seasonal bottoms and will now trend at least sideways, if not sideways to higher, into the end of the year.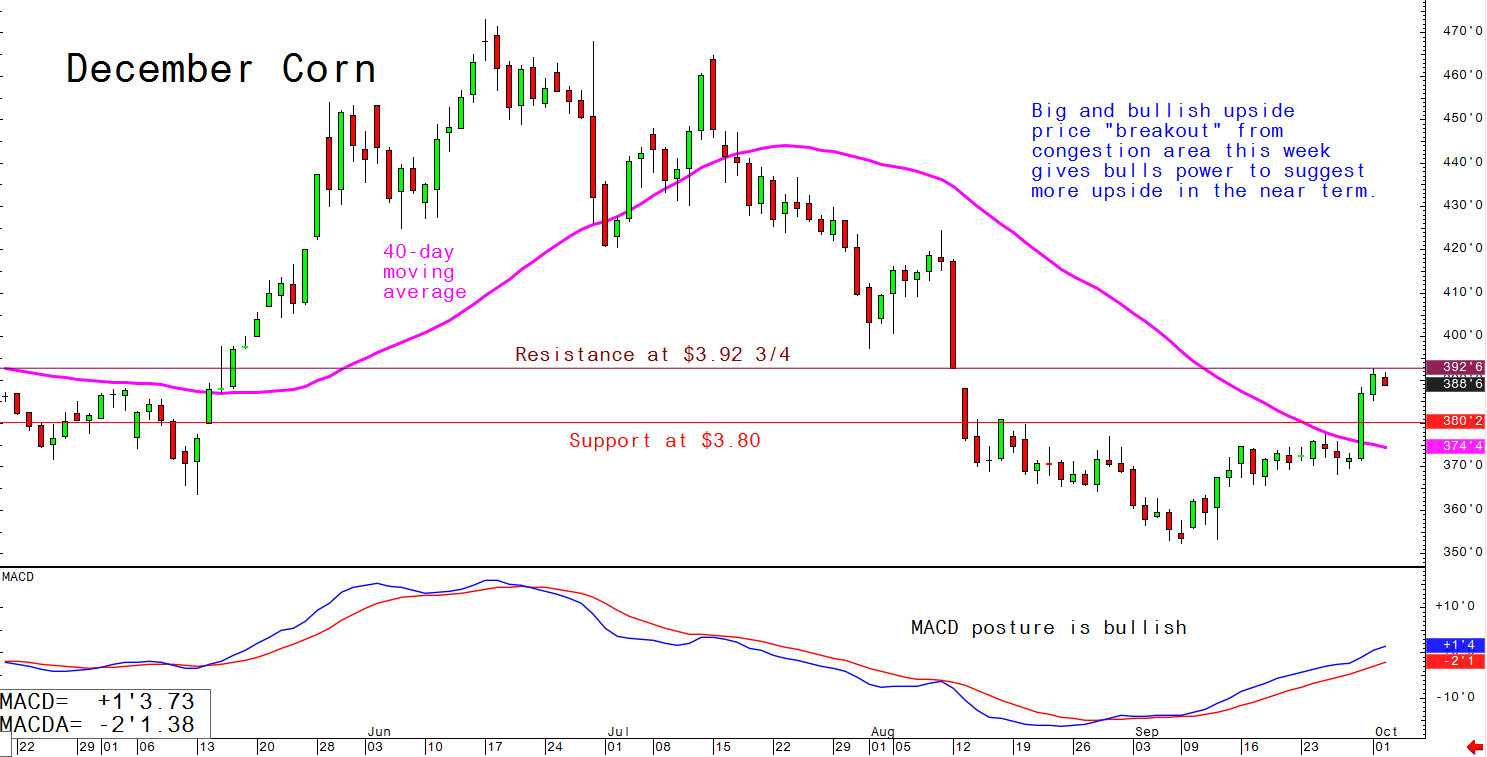 Weather in the US Midwest is now leaning more toward the bullish camp, as heavy rains have hit parts of the Corn Belt, delaying harvesting of the corn and soybean crops and causing some concerns about quality. In wheat, a major snowstorm in the northern US plains and Canadian prairies has damaged the spring wheat crops in those regions.

USDA on Tuesday afternoon released its monthly soybean crush report for August, which showed 177.5 million bushels of soybeans crushed. The 2018/19 marketing year ended with 2.091 billion bushels of soybeans crushed.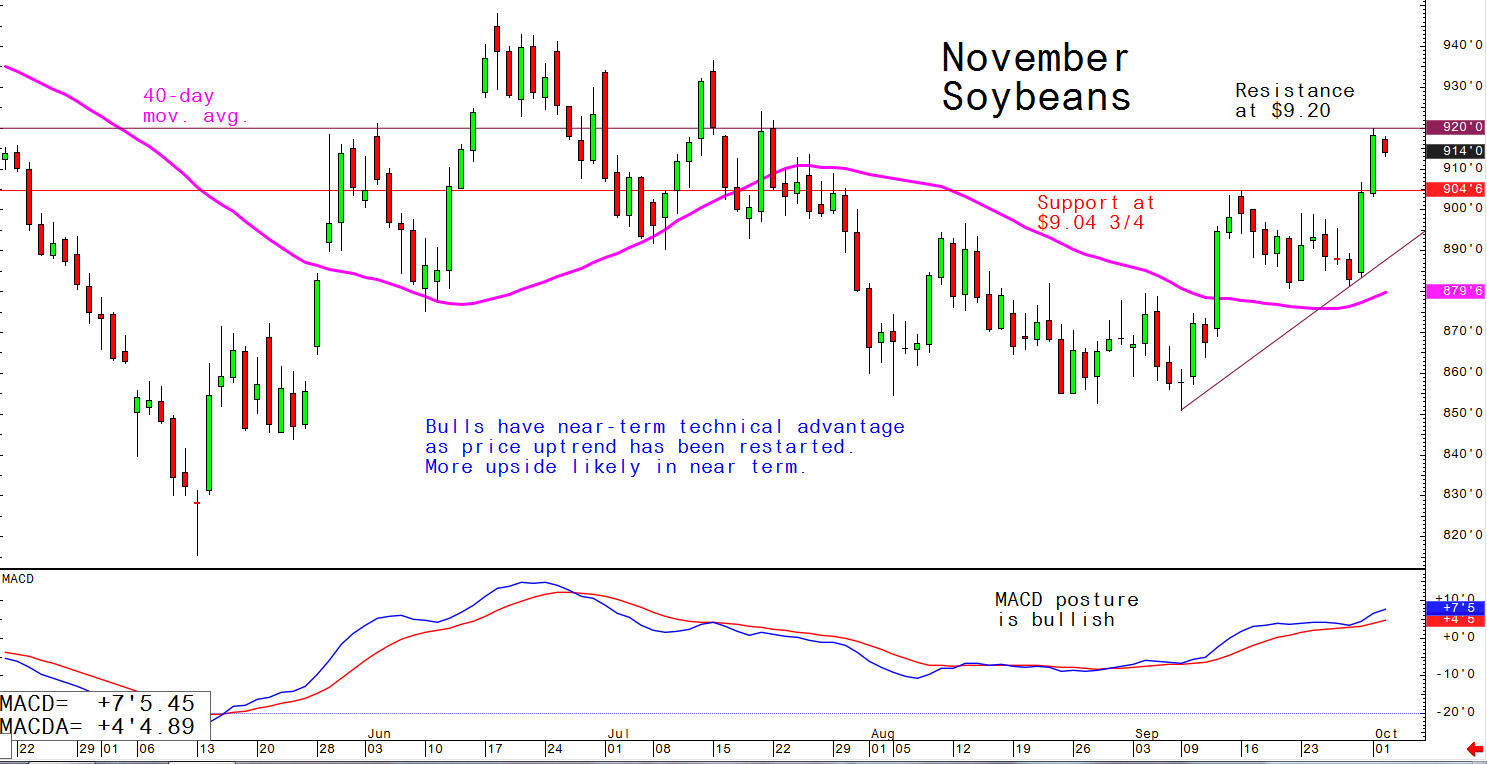 The FC Stone brokerage has forecast US corn production at 13.887 billion bushels, up from its last estimate of 13.809 billion, with an increased yield of 169.3 bushels per acre. US soybean production is forecast by the firm at 3.648 billion bushels, down from its previous 3.661 billion-bushel forecast. Stone estimates the US soybean yield at 48.1 bushels per acre.

USDA issues its latest forecasts in next week's monthly supply and demand report.