Daily US grain report: hopes for US-China trade deal working to offset bearish USDA report
US grain futures prices were higher overnight. Corn was up 3 to 4 cents, soybeans up around 9 cents and wheat 2 to 4 cents up.
The corn and wheat markets are seeing corrective bounces following strong selling pressure after the release of a bearish USDA report for both markets on Thursday morning.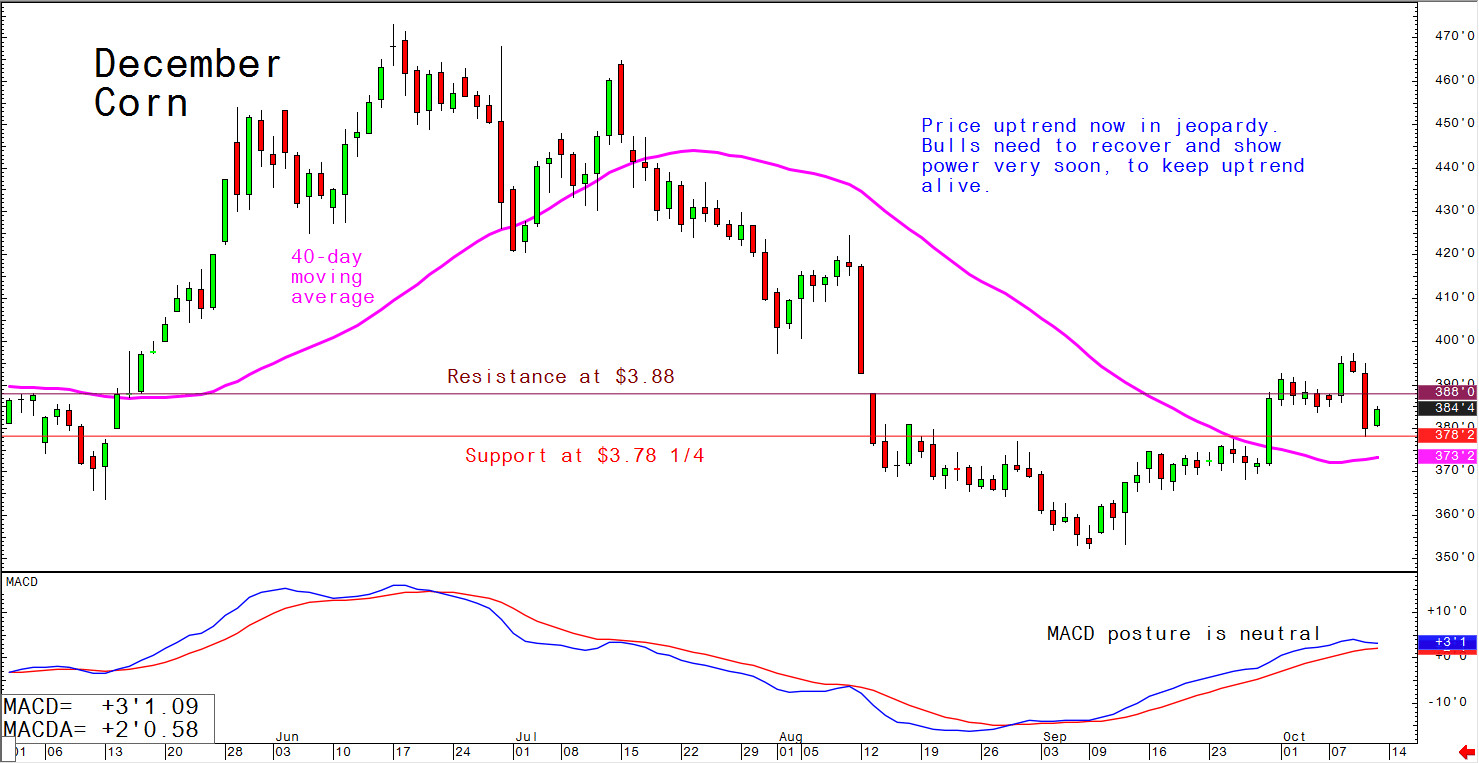 Traders reckoned the US corn crop production would be reduced significantly from the agency's last report, but it was not. Wheat and corn stockpiles were also forecast at higher-than-expected levels. The soybean data from USDA was seen as neutral to slightly bullish.

The grain markets are also seeing buying interest Friday as the US-China trade talks appeared to have gone well this week in Washington, DC.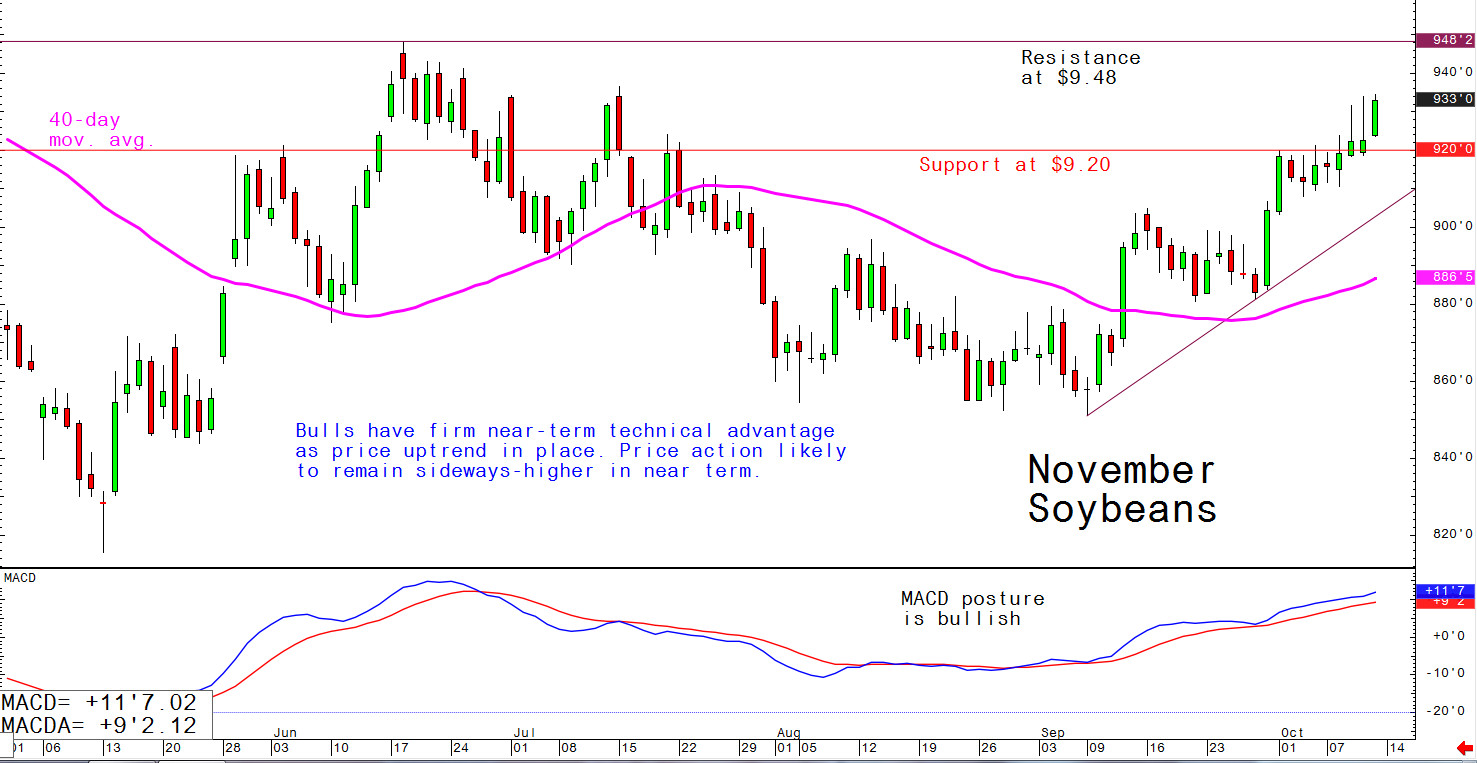 President Trump will meet today with China's Vice Premiere Liu He, signaling at least a partial trade deal is close. News services are also reporting a trade deal between the world's two largest economies is close at hand. Some of the numbers thrown out by news services say the Chinese will agree to buy 30 million metric tons of US soybeans.

A major snow storm and cold engulfing the US northern Midwest and Plains states is also bullish as it will end the growing season for crops in those regions. Corn and soybean harvest is already behind due to recent wet weather and the late planting in the springtime. Some wheat has yet to be harvested in the region, too.