Daily US grain report: markets likely to remain choppy until next USDA monthly report
US grain futures prices were mixed overnight. Corn was near steady, soybeans up around 2 cents and wheat down 2 to 3 cents.
The feature in the US grain futures markets continues to be slow corn and soybean harvest progress that is bullish for prices. More rain, snow and cold weather is forecast for the US Midwest in the coming days, followed by cold weather for at least the next week.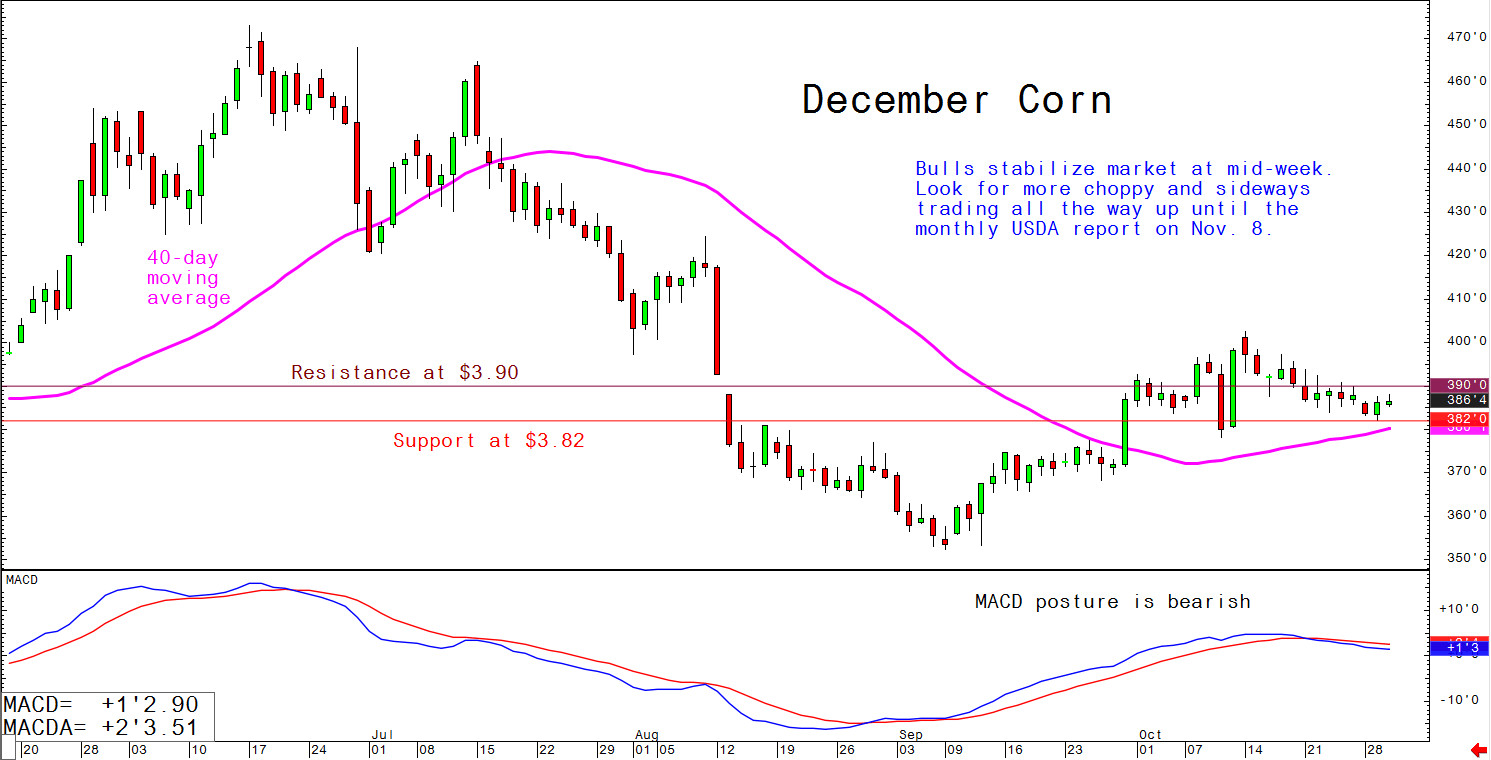 At mid-week, grain traders are giving a not so friendly read to the potential for a US-China "Phase 1" trade agreement to be signed by next month. Reports out of China said that timetable may not happen. Traders will be closely watching Thursday morning's USDA weekly export sales report for any big purchases from China, which President Trump says are coming. Still, traders want to see proof before pushing grain futures prices higher.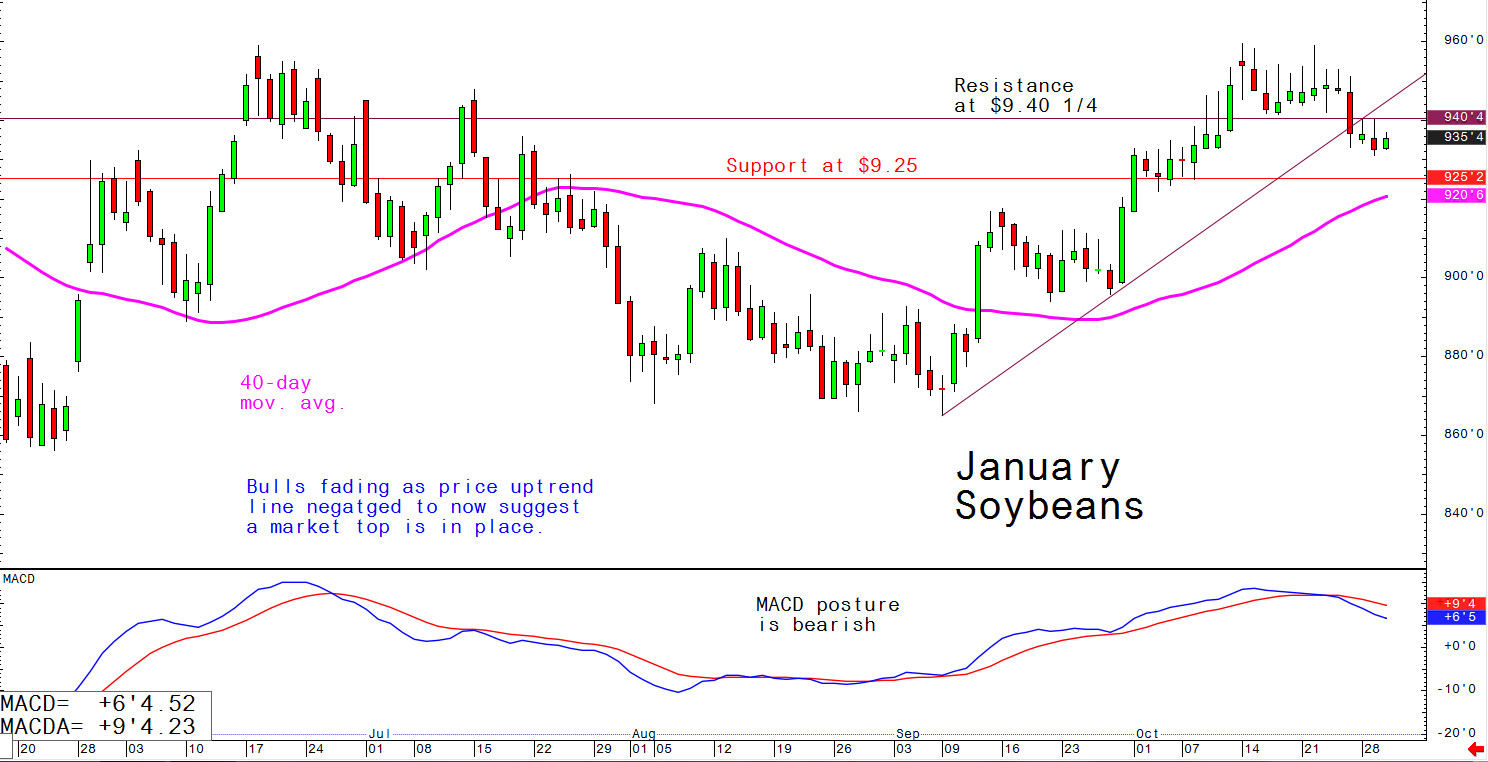 The November 8 USDA monthly supply and demand (WASDE) report is on the horizon, and will be the major data point for the grain markets for the month of November. Most look for the government to reduce the overall size of the US corn and soybean harvest due to the less-than-ideal fall weather.
Look for choppy and sideways trading in the US grain futures ahead of that key report.