Daily US grain report: markets paused awaiting Tuesday's delayed USDA data
US grain futures prices mostly weaker overnight.
Corn was down around 1 1/2 cents, off around 1/2 cent and wheat about 2 cents down. There are mixed fundamentals at work in the grain markets Tuesday.
US harvest is well behind the normal pace, what with the late-maturing corn and soybean crops and then a major winter storm that socked the northern US plains and Corn Belt regions.
Last week's US-China "Phase 1" trade agreement is now in question, as China has not signed the deal. Many grain traders reckon the agreement is fraught with potholes that are likely derail it.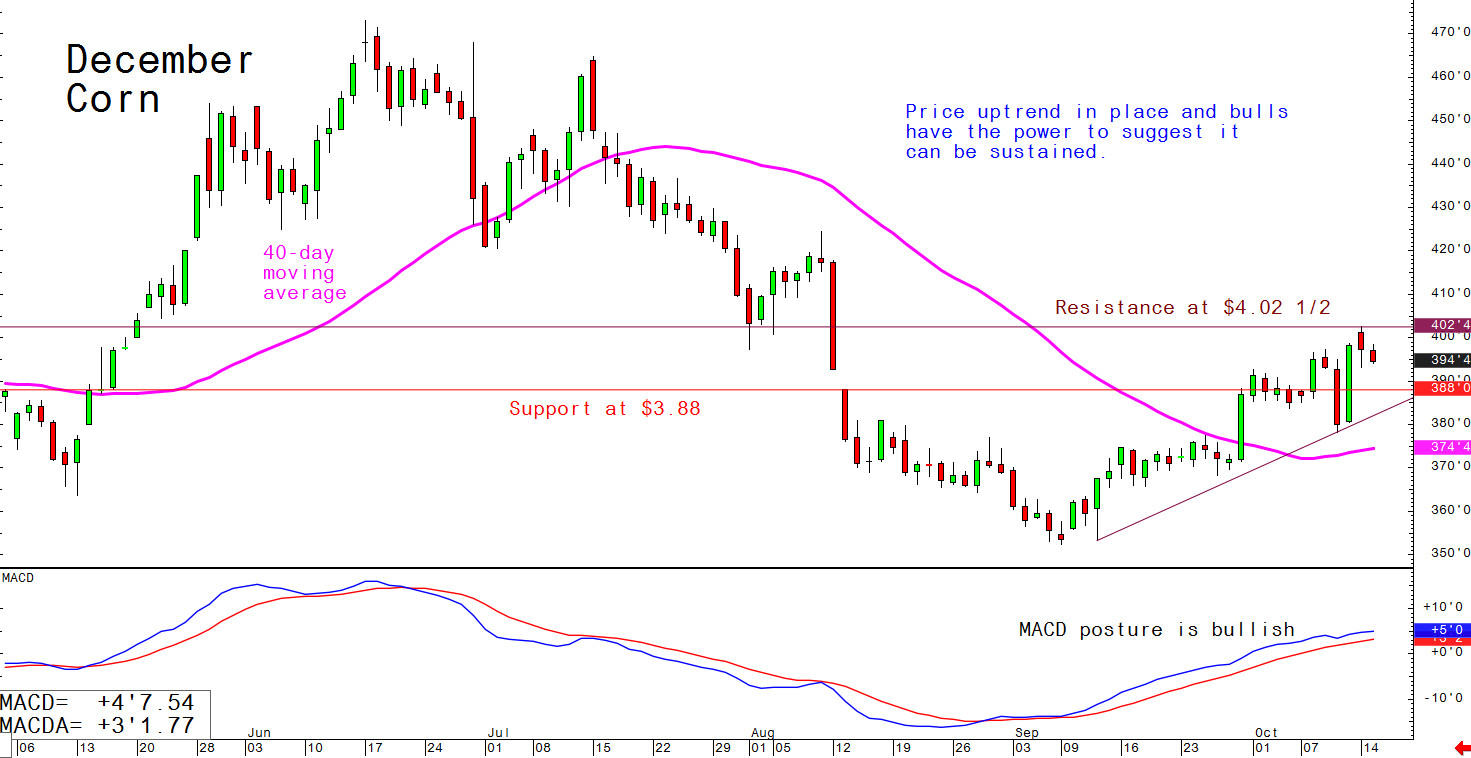 The weekly USDA crop progress report Tuesday afternoon (delayed by one day due to a US government holiday Monday) is expected to show US corn harvest at 23 percent complete versus 15 percent complete last week and 38 percent last year. US soybean harvest is seen at 25 percent complete versus 5 percent last week and 38 percent last year at this time.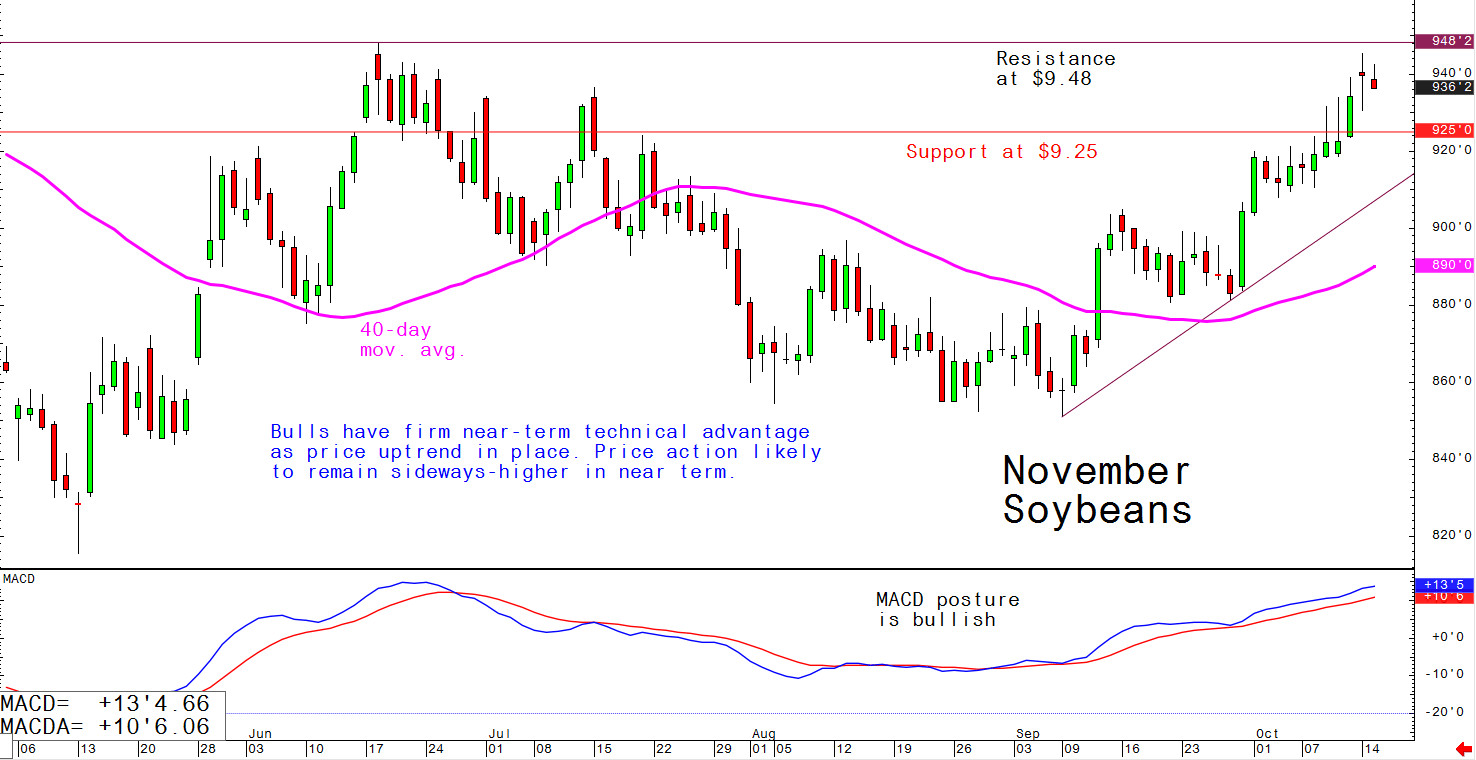 Traders will also closely scrutinise the weekly USDA export inspections report, also delayed by one day due to the US holiday.
The technical charts in corn, wheat and soybeans have turned more bullish and now suggest futures prices can trend sideways-to-higher into the end of the year.