Daily US grain report: prices pressured on reports of US-China trade setback
US grain futures prices were weaker overnight. Corn was down 3 to 4 cents, soybeans down 1 to 2 cents and wheat down 3 to 4 cents.
Grain traders were dented Thursday on reports the US-China trade talks have taken a step backwards. This should not really be a surprise to anybody.
Over the past many months traders and investors have been on a rollercoaster ride regarding progress or lack thereof in the trade negotiations between the two largest economies in the world. The latest reports are coming out of China, whereby Chinese officials Thursday expressed doubts about a complete trade deal with the US ever being completed. Late Wednesday there were news reports China was balking at buying the amount of US ag products that President Trumps wants.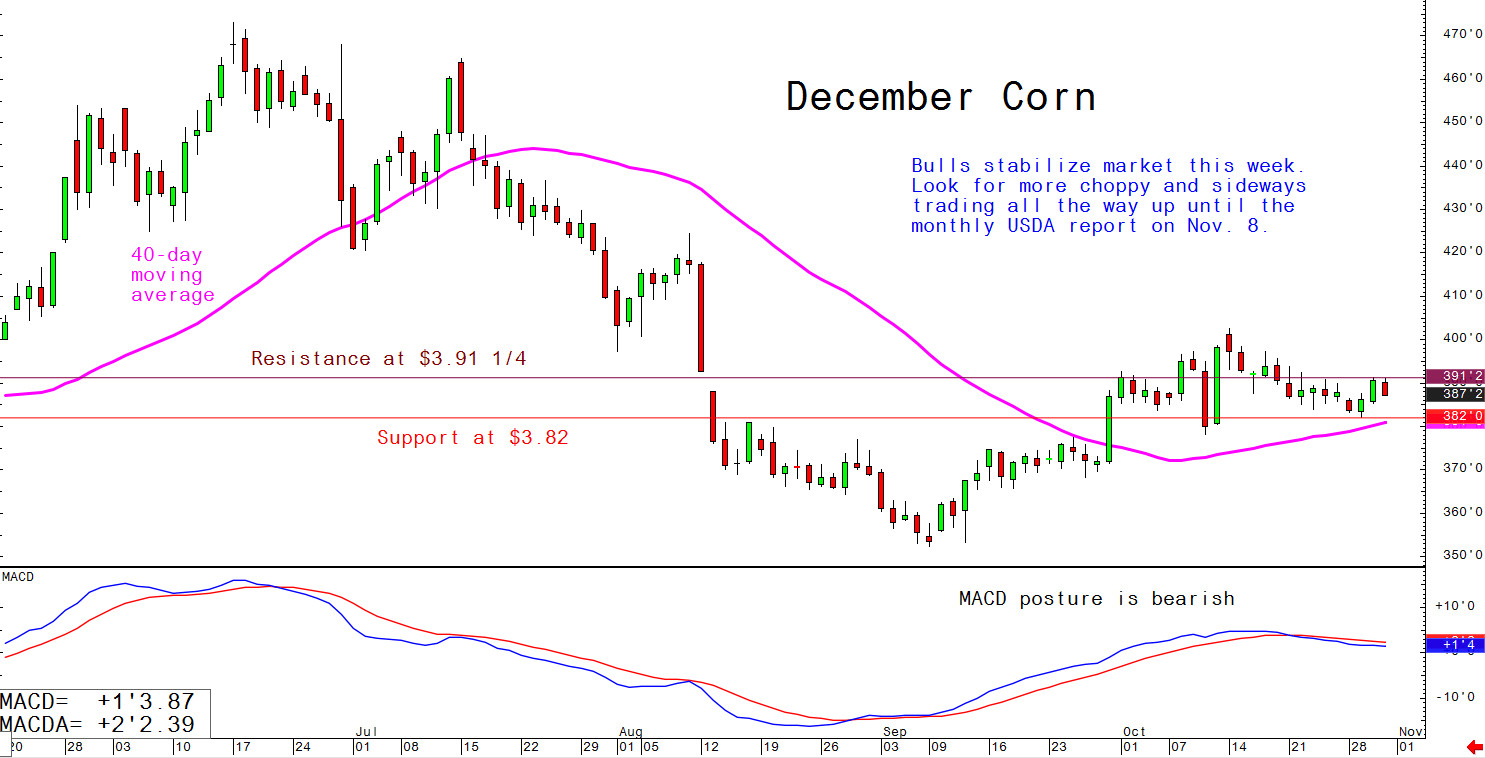 Limiting losses in the US grain futures markets is continued slow corn and soybean harvest progress. More rain, snow and cold weather is hitting the US Midwest late this week, followed by cold weather for at least the next week.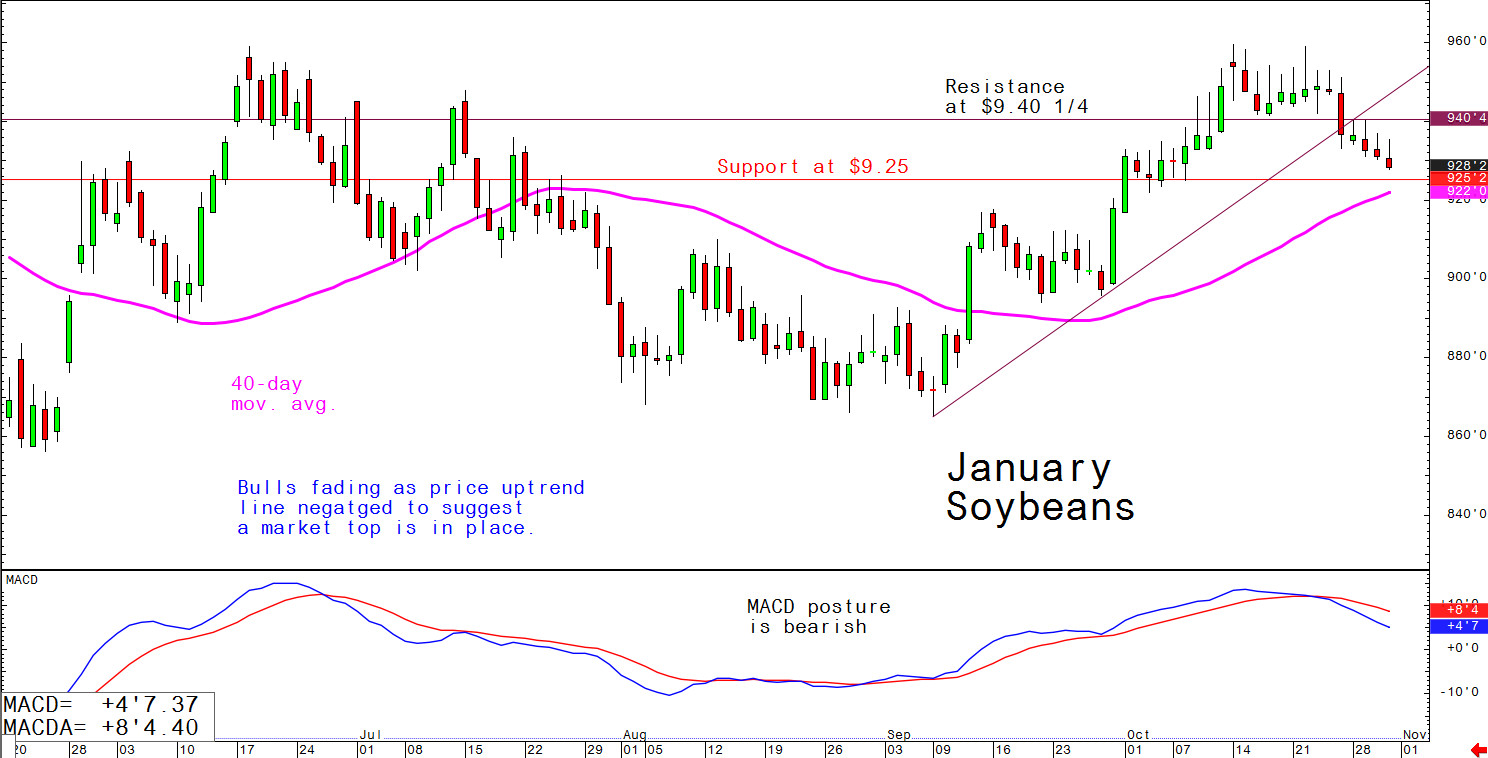 Traders will be closely watching Thursday morning's USDA weekly export sales report for any big purchases from China, which President Trump says are coming but have yet to surface.
The November 8 USDA monthly supply and demand (WASDE) report is on the horizon, and will be the major data point for the grain markets for the month of November. Most look for the government to reduce the overall size of the US corn and soybean harvest due to the less-than-ideal fall weather.