Daily US grain report: slow US harvest pace supporting grain futures prices
US grain futures prices were firmer overnight. Corn was up around 1 cent, soybeans up 4 to 6 cents and wheat up around 2 cents.
The highlight of the day in the grain markets Monday will be the weekly USDA export inspections report.
Grain trader attitudes remain generally upbeat regarding the US-China trade negotiations that appear to be going well, including implementing the "Phase 1" agreement reached between the world's two largest economies recently.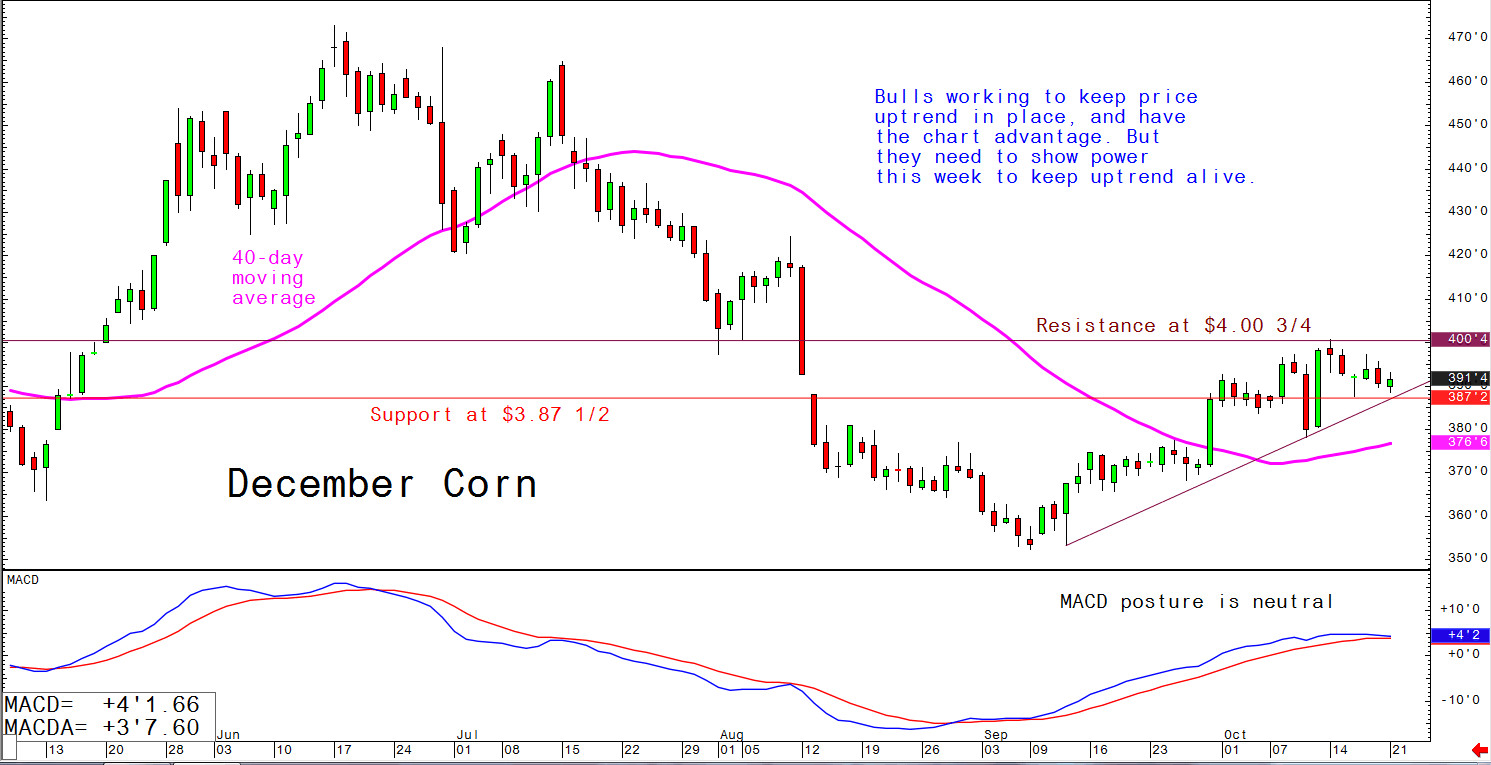 The US corn and soybean harvest continues to lag behind normal due to rainfall in parts of the Midwest creating muddy fields and a potential loss of crop quality.
The weekly USDA crop progress report this afternoon is expected to show US corn harvest at 33 complete versus 22 complete last week. Soybean harvest is seen at 38 done compared to 26 last week.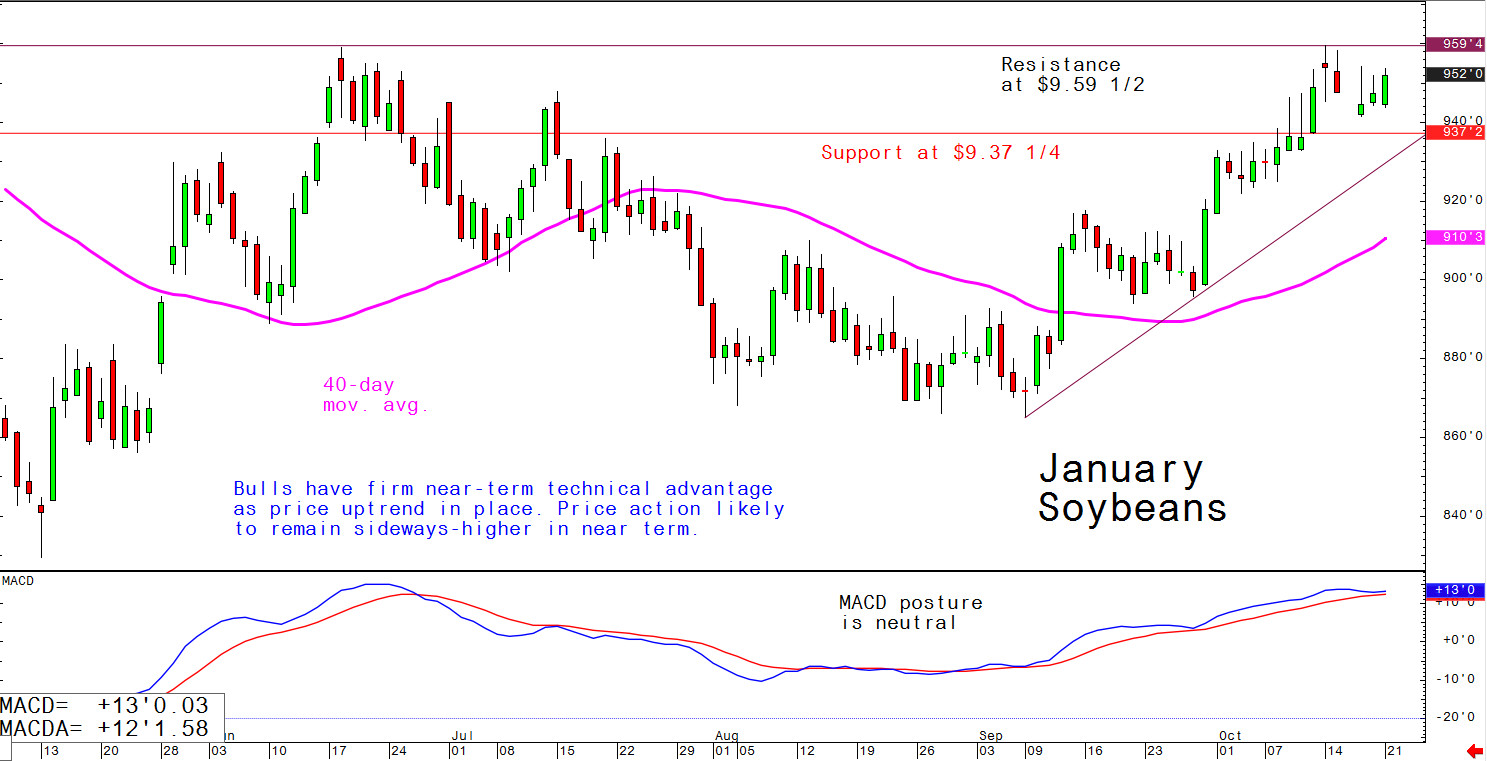 The charts for all three grains remain near-term bullish, which is inviting more speculative buying interest, including from the big "funds." Much of that buying from the funds is short covering.