Daily US grain report: traders bracing for two big events later this week
US grain futures prices were mixed again in overnight trading. Corn was up around 1/2 cent, soybeans down 1 cent and wheat around 1 1/2 cents lower.
There are two big events in the grain markets later this week: the USDA monthly supply and demand report out Thursday morning. There is no clear consensus regarding what the USDA will do regarding the size of the US corn and soybean crops, especially after the agency last week made surprising cuts to US corn and soybean stockpiles.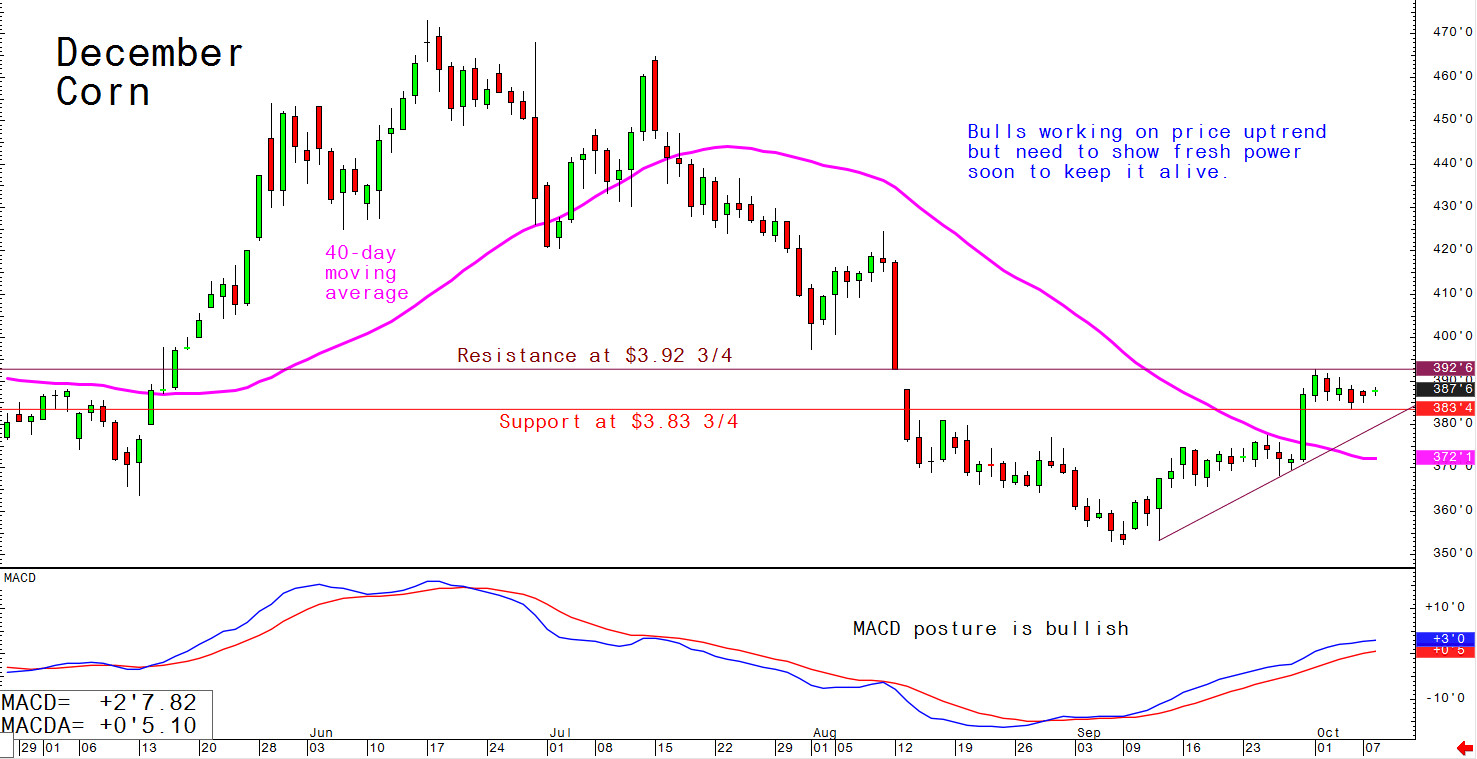 The second is a major snowstorm and cold weather forecast to hit the northern plains and northern Corn Belt late Thursday and into Saturday. This storm will end the growing season for crops in that region. Corn and soybean harvest is already behind due to recent wet weather and the late planting in the springtime. This is a bullish element for the grains that could become more significantly bullish in the coming several days.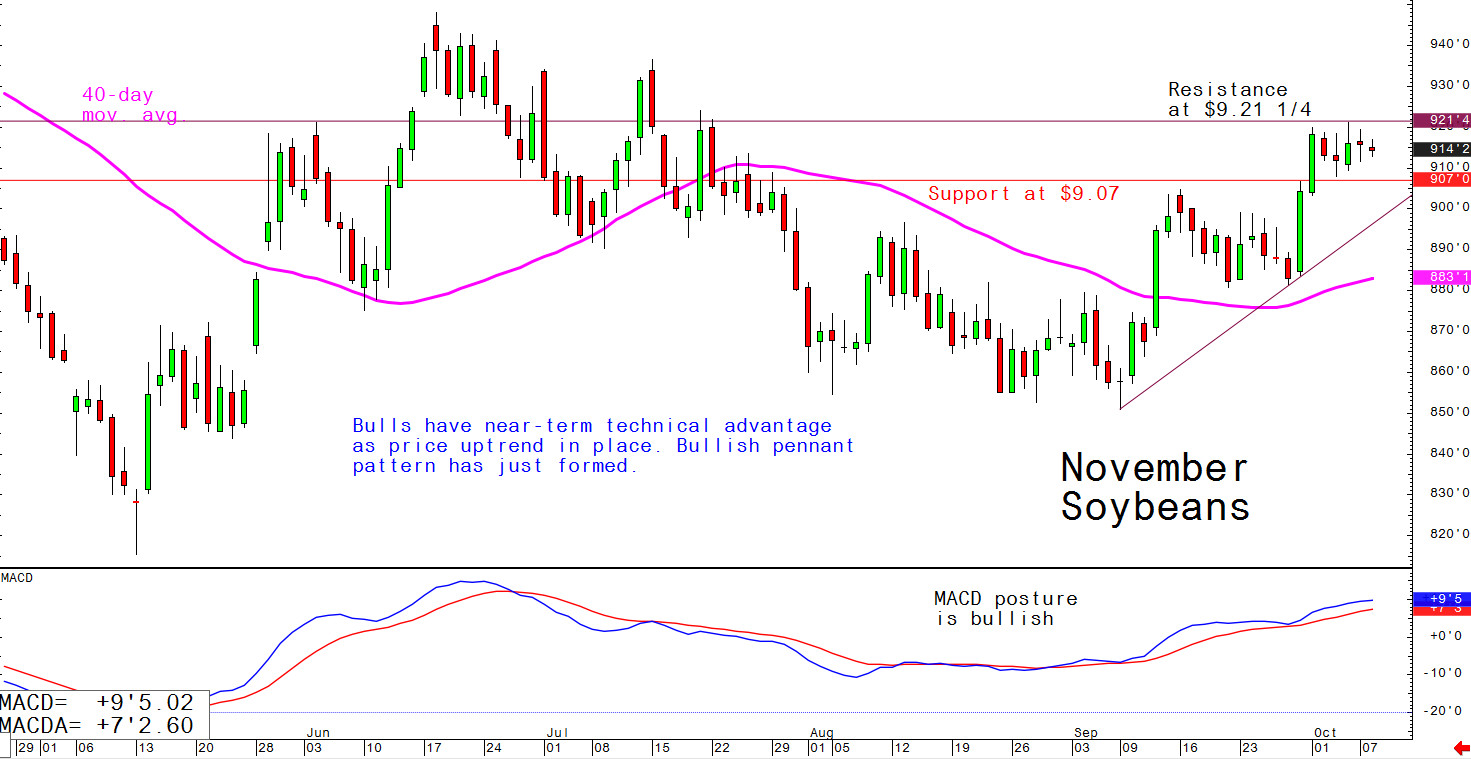 Monday's weekly USDA crop progress report showed US corn 58 percent mature, 15 percent harvested, and rated 56 percent good to excellent condition. US soybeans saw 72 percent of the crop dropping leaves, 14 percent harvested and 53 percent in good to excellent condition. The US spring wheat crop was 91 percent harvested and winter wheat crop 52 percent planted and 26 percent emerged.
The US-China trade talks restarted in Washington, DC this week, and will be closely watched. While there is no consensus on whether this latest round of discussions will make any progress toward a trade agreement, most grain traders are doubtful of any break-through deal. China has been buying US soybeans recently.