Daily US grain report: traders focus on harvest progress
US grain futures prices were mixed overnight. Corn was down around 1 1/2 cents, soybeans up around 3 cents and wheat down 2 to 5 cents.
Harvest weather is a mixed bag for grain traders to start the week. The past several days have been mostly dry in the US Midwest, allowing for good harvest progress. However, this week will see snow, rain and very cold weather hamper the gather of the corn and soybean crops.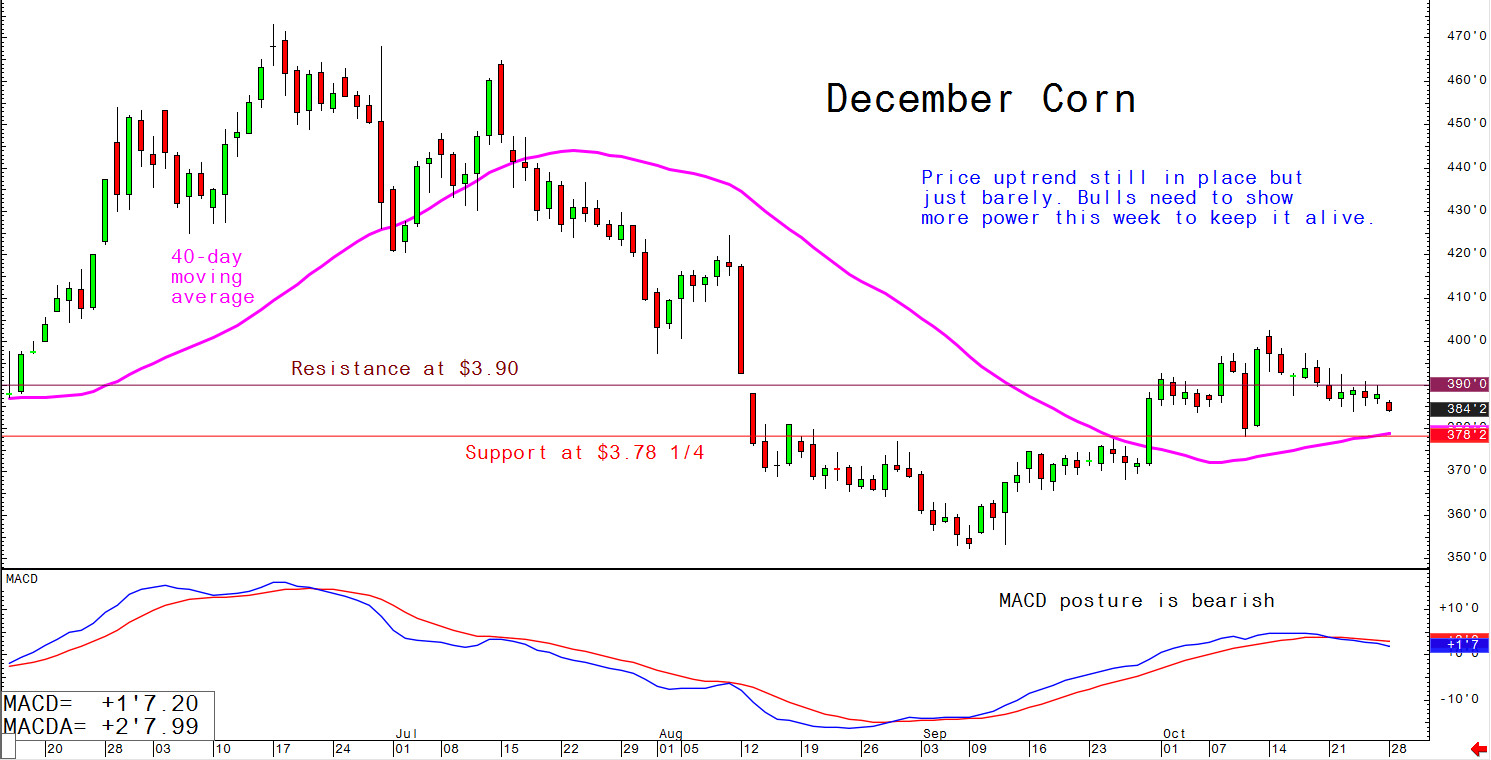 USDA's weekly crop progress report Monday afternoon is expected to show US corn harvest at 47 percent complete versus 30 percent last week. US soybean harvest is seen at 65 percent complete versus 46 percent last week. USDA will issue its first US winter wheat condition rating this afternoon.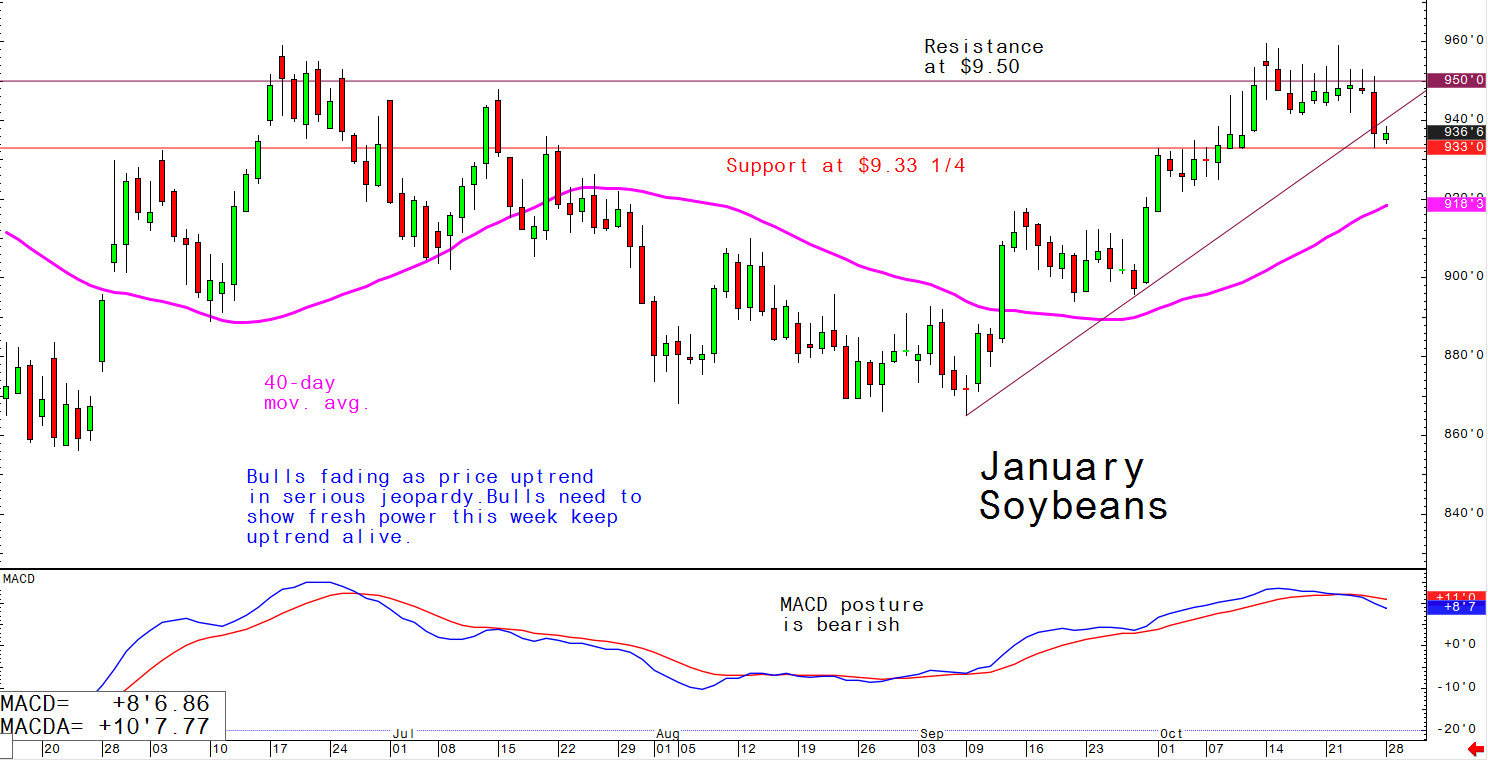 Grain trader attitudes remain upbeat regarding the US-China trade negotiations. Reports from China over the weekend said the "Phase 1" part of their trade agreement is close to being signed. The US grain markets are still seeing tepid-at-best export demand on the world markets. That export demand needs to pick up for the grain futures markets to see price uptrends continue.
Traders will closely examine Monday morning's weekly USDA export inspections report.