Daily US grain report: traders ponder US-China trade deal, inclement midwest weather
US grain futures prices weaker overnight. Corn was down around 3 cents, soybeans off around 1 1/2 cents and wheat about 2 cents down.
The USDA weekly crop progress report released Monday afternoon showed corn harvest at 22 percent complete, which was below expectations for 24 percent completed.
Soybean harvest was at 26 percent complete versus 25 percent expected. Winter wheat plantings were at 65 percent complete compared to 66 percent expected.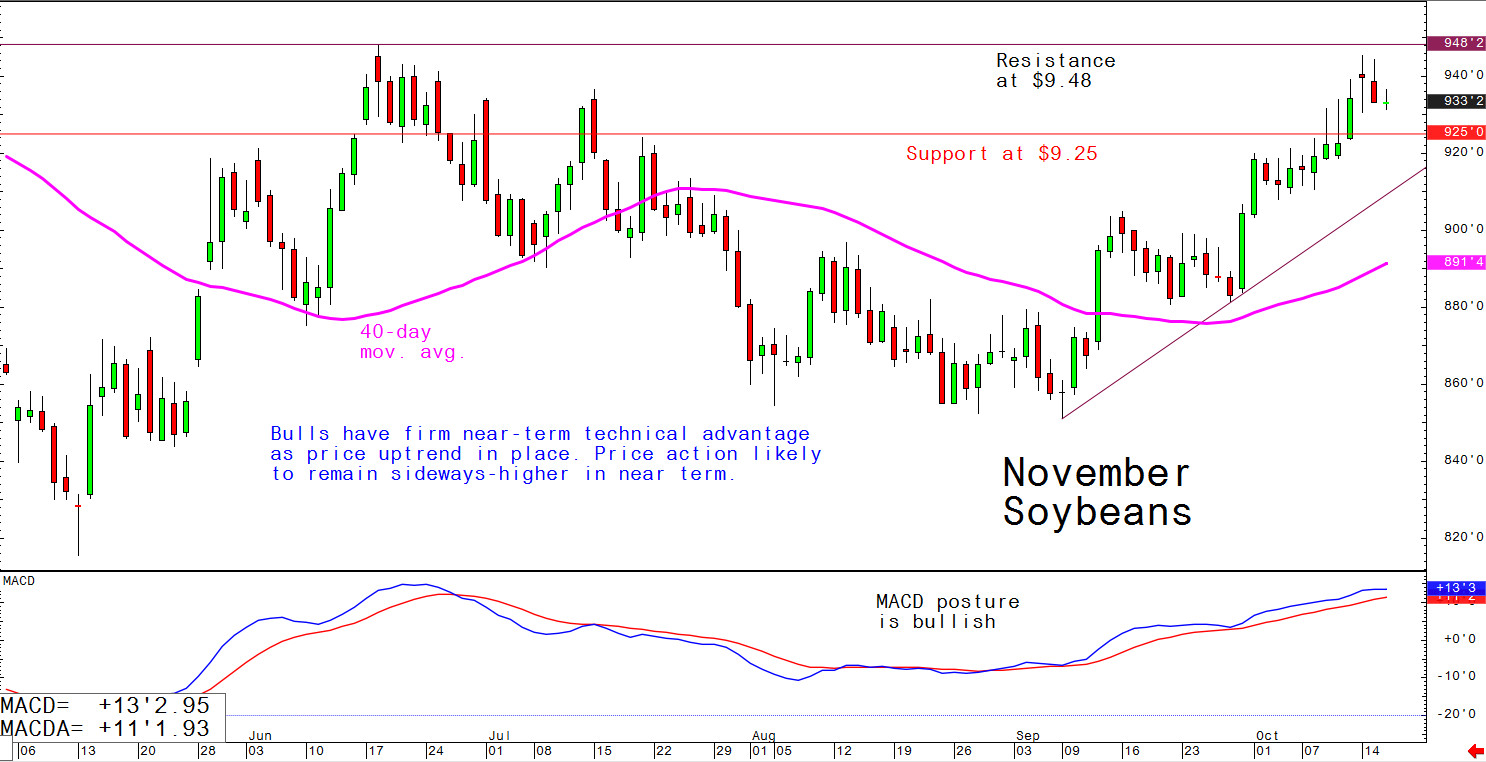 The September NOPA crush report, released Tuesday, showed sharply lower crushings, at 152.566 million bushels versus expectations for around 162 million bushels crushed. Soy oil stocks were higher than expected at 1.442 billion lbs.

The USDA said Tuesday it is considering making revisions to the previous year's US corn crop to their September quarterly grain stocks report.
USDA weekly grain export inspections data released Tuesday showed tepid US corn exports, at 471,000 metric tons (MT), US soybean export inspections decent at 955,000 MT and US wheat exports in line with expectations at 463,000 MT.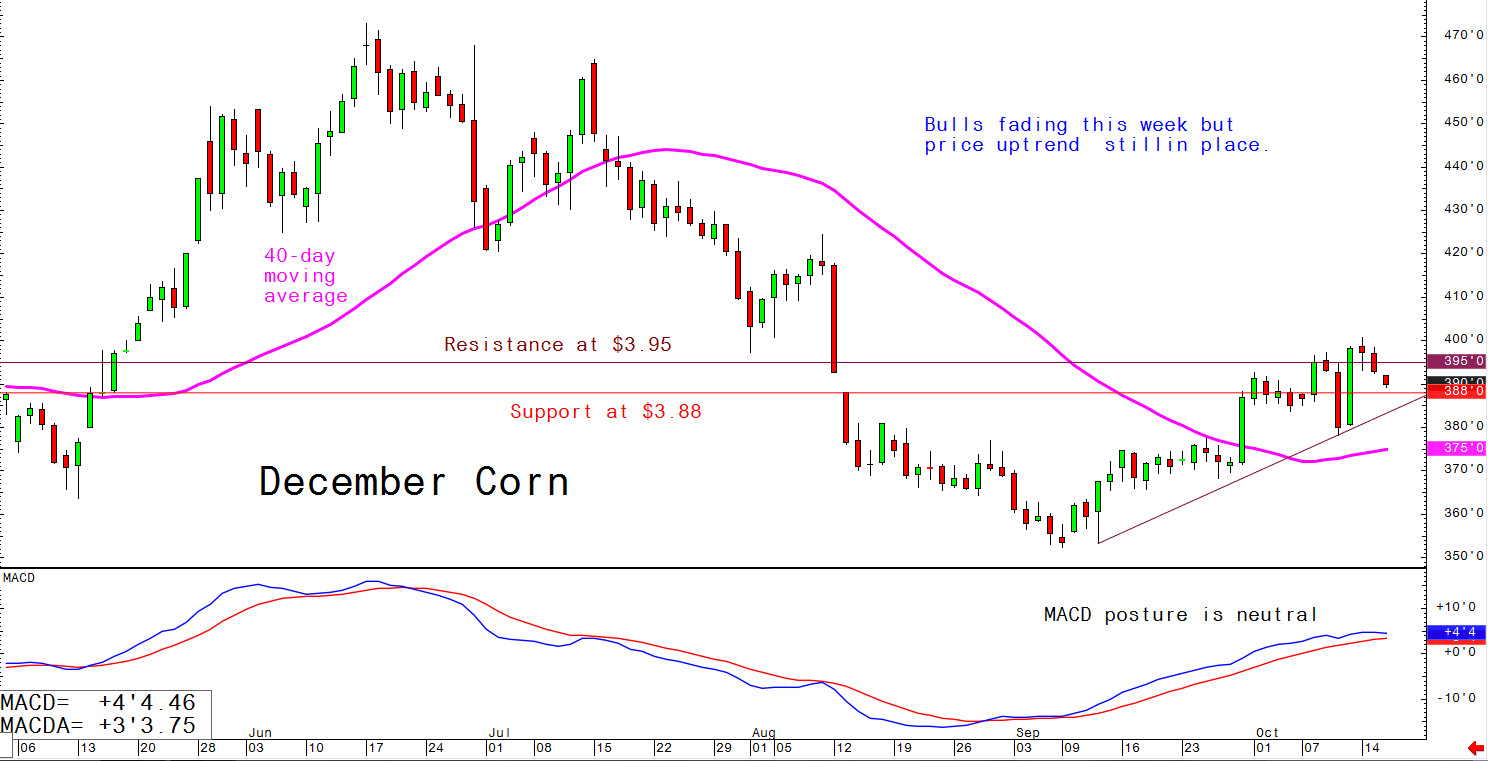 At mid-week grain traders continue to be concerned about the lack of specifics in the "Phase 1" trade deal between the US and China that was reached last week-one that has yet to be signed. This is limiting buying interest in grain futures.

Offsetting that bearish matter is concern that the major winter storm that hit the northern US plains and Corn Belt last week damaged crops in the field and will further delay an already slow corn and soybean harvesting pace.