Daily US grain report: US harvest progress in focus as futures remain steady
US grain futures prices were steady to narrowly mixed overnight.
Bullish for the grains are weather forecasts next week that include cold, rain and even some snow for the US Corn Belt. That will delay an already late harvest for corn and soybean crops, and could cause quality problems.
However, the upside in grain futures has been limited this week by normal autumn harvest hedge pressure from commercials, as farmers sell their newly cut crop right off their combines.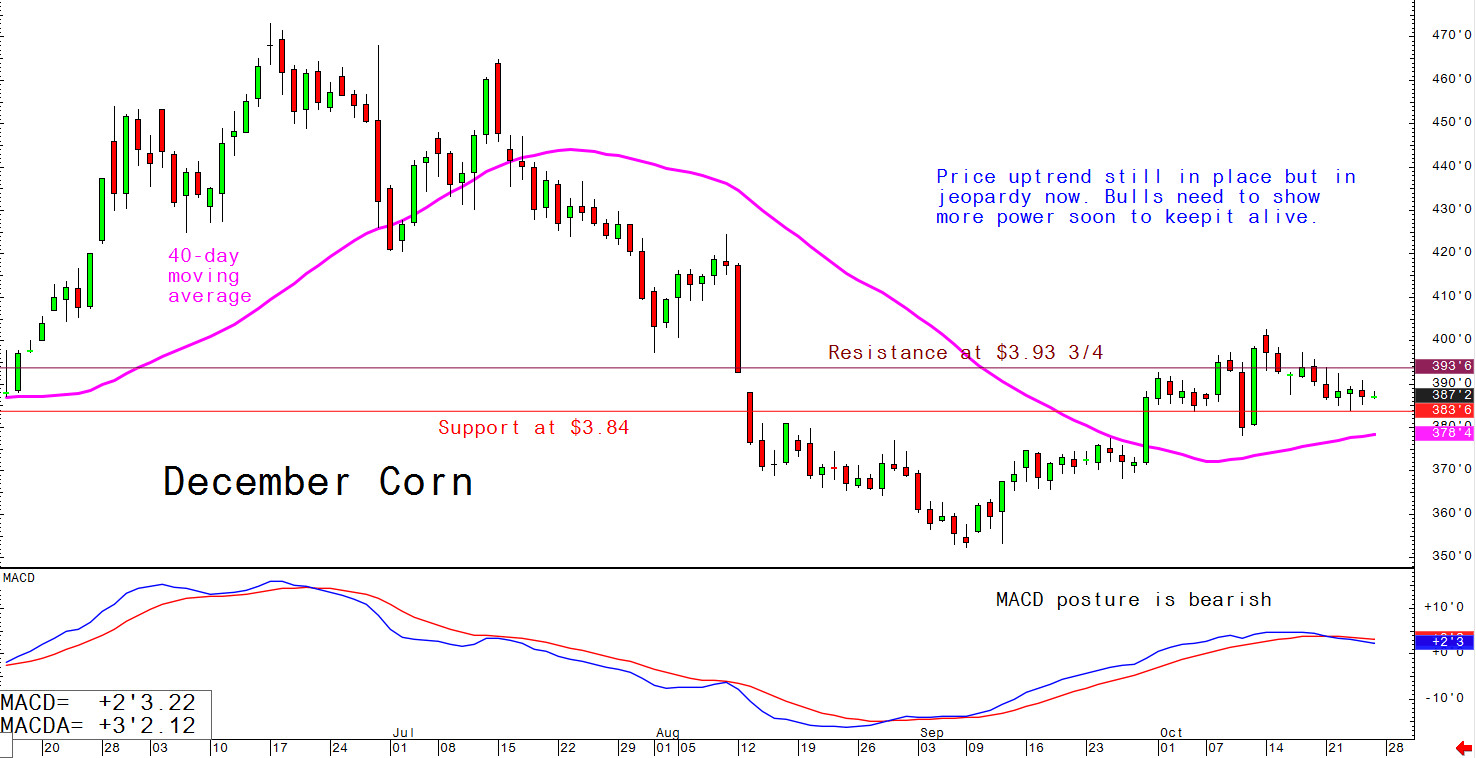 Overall, grain trader attitudes remain upbeat this week, including the US-China trade negotiations. Reports overnight said the US and China continue to hash out "Phase 1" of their trade agreement reached a couple weeks ago. The US is pushing China to purchase more US ag products in exchange for the US eliminating some of its tariffs on Chinese imports.
While it appears the trade talks have made progress, veteran market watchers know "the devil is in the details."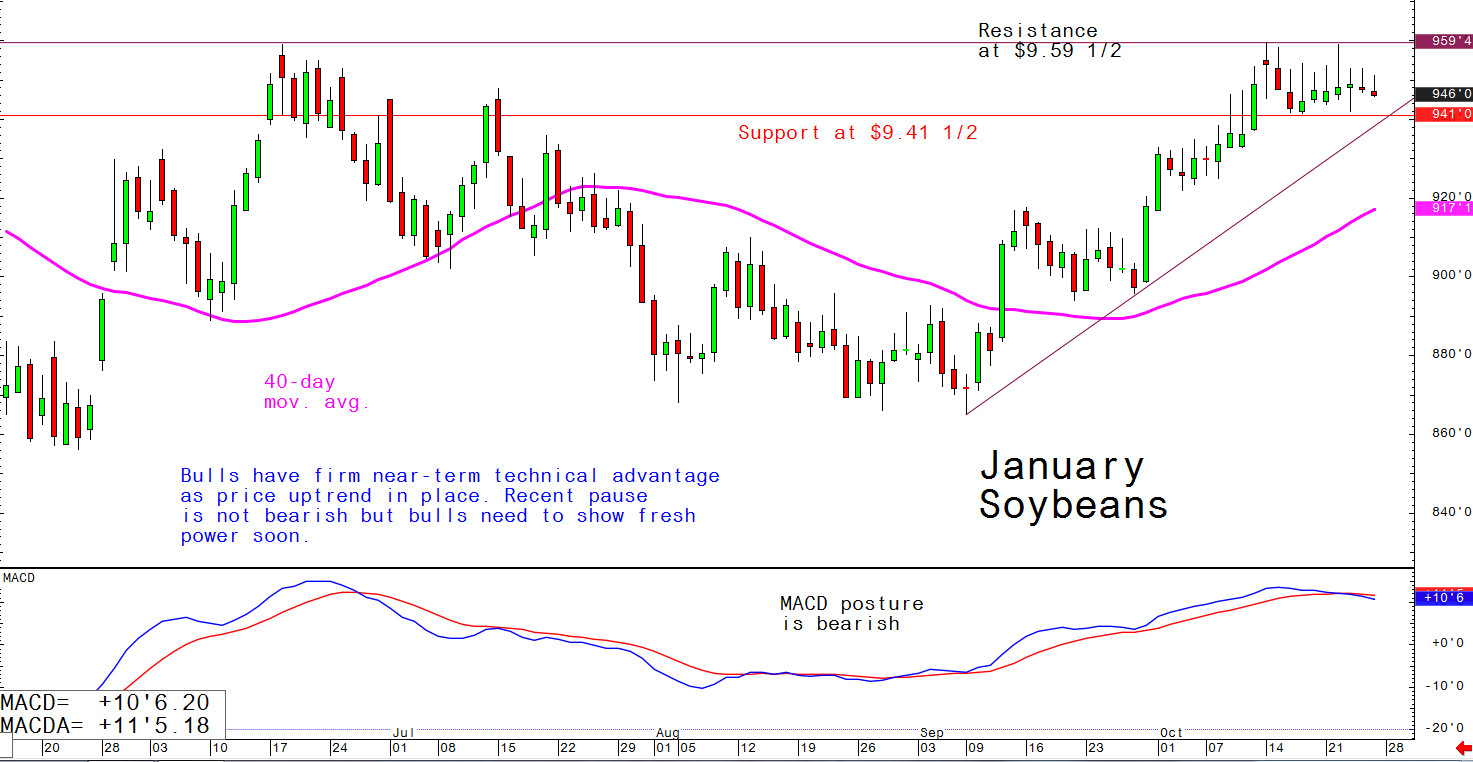 The International Grains Council has lowered its global wheat production forecast for 2019-20 by 2 million metric tons due to Australia's wheat crop estimate being lowered to 17.0 million MT from 19.1 million due to drought.
The IGC now projects global wheat output at 762 million metric tons in 2019-20.