Missouri research farm celebrates ten years of scientific discovery
Novus International's farm opened in 2009, sharing feed additive research with the industry globally
Green Acres Farm opened in rural Missouri in 2009 and has since been supporting customers by supplying the animal agriculture industry with innovative research and feed additive solutions to help producers feed the world.
On October 4, employees of Novus International, Inc., which owns and operates Green Acres, along with their families and community partners gathered at the farm for a private celebration to recognize and highlight the significance of the hundreds of scientific discoveries made possible through the facility and its staff. The event included tours of the barns, pastures and feed mill, hands-on activities for children, speeches from Novus executives and dinner.
Novus's success as a global animal health and nutrition company is greatly enhanced thanks to its ability to test its products in-house. Tom "Skip" Hampton, Green Acres senior manager, said that were it not for the farm and Novus's laboratory at headquarters, the company would have to wait months to explore and share the benefits of its novel products and applications.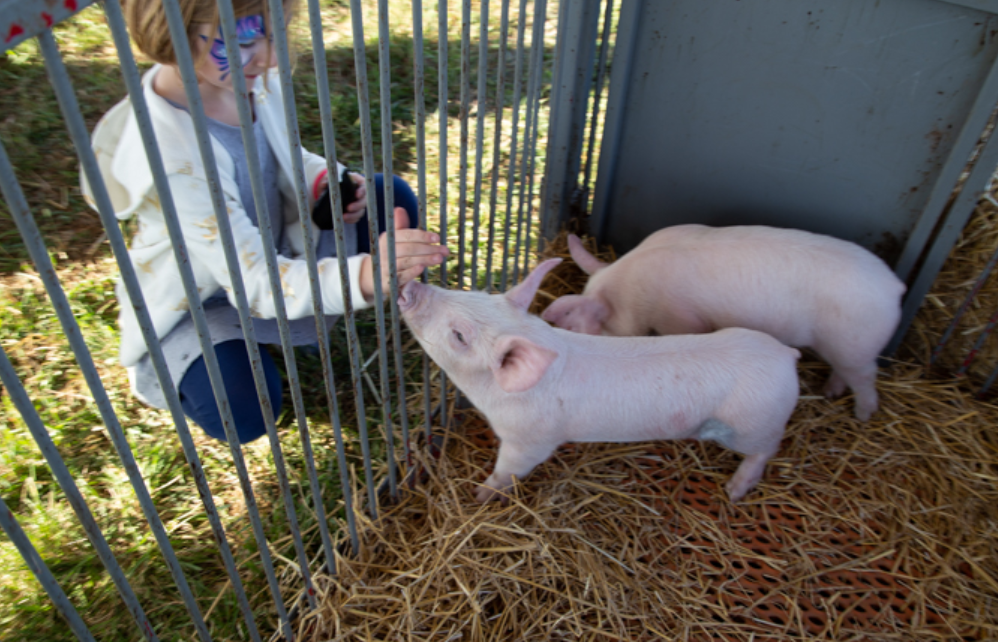 "We can perform a number of research trials simultaneously and within weeks or a few months of each other," Hampton said. "If we were working with an outside research facility we'd have to operate within their schedule and adhere to their guidelines, which may not address all the parameters of the hypothesis we're hoping to confirm. Green Acres allows us the ability to take a customer challenge or a new industry regulation and almost immediately begin working toward a solution."
The 95-acre farm conducts 40-50 research studies a year. These trials range in subject matter and explore topics like food safety, antibiotic-free production and optimizing animal performance. Novus's team of in-house experts perform rigorous analysis of the study results that is used to help Novus customers achieve their production goals. The results are often presented in scientific journals, industry publications and at conferences, summits and symposiums held around the world so industry professionals can learn from the knowledge gained through the research.

During the event Novus President and CEO François Fraudeau lauded the 10-member staff at Green Acres for their outstanding contributions to the animal agriculture industry.
"It is through your efforts that Novus is a global leader in methionine and we've been able to expand our specialty product portfolio to include alternatives to antibiotics, chelated trace minerals, enzymes, feed quality and preservation solutions and pigmentation solutions," he said. "Our ability to share the efficacy of these products and respond quickly to customer needs through these products allows us to be a customer-centric company. Novus can provide excellent customer service and valuable products because of your commitment and dedication."