Daily US grain report: futures prices starting the week under pressure
US grain futures prices were lower overnight, with corn losing around 2 cents, soybeans down 4 to 5 cents and wheat 3 to 5 cents lower.
Last Friday's USDA monthly supply and demand report was deemed a bit friendly for corn and mostly neutral for soybeans and wheat. Now, focus of the grain markets will shift more to South American weather patterns for the next few months.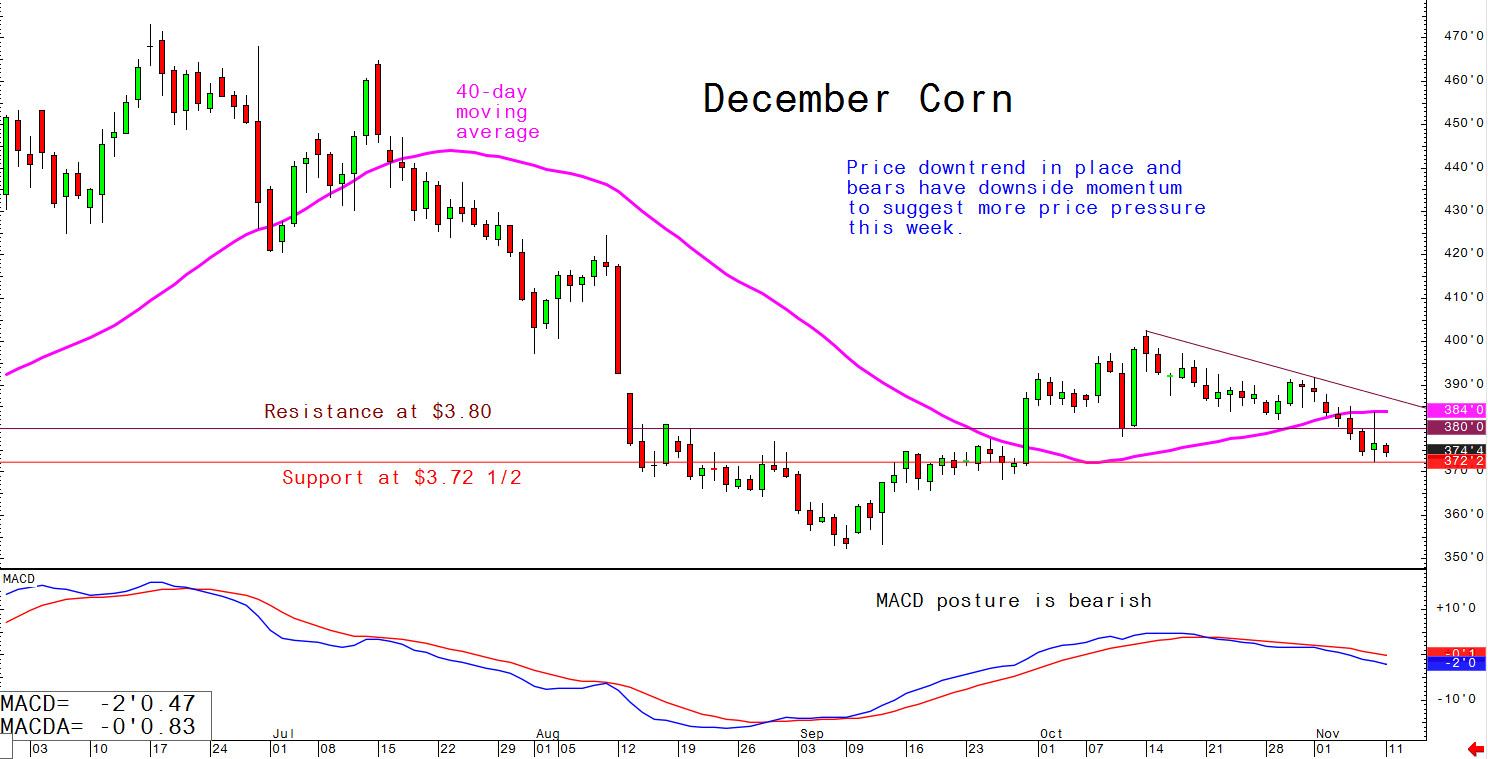 There were no new developments on the US-China trade war front over the weekend, but grain traders are a bit more downbeat this week on the matter after President Trump on Friday said the trade talks were going "very nicely" but added the US is not rolling back all of the import tariffs on Chinese products, as some news reports stated late last week.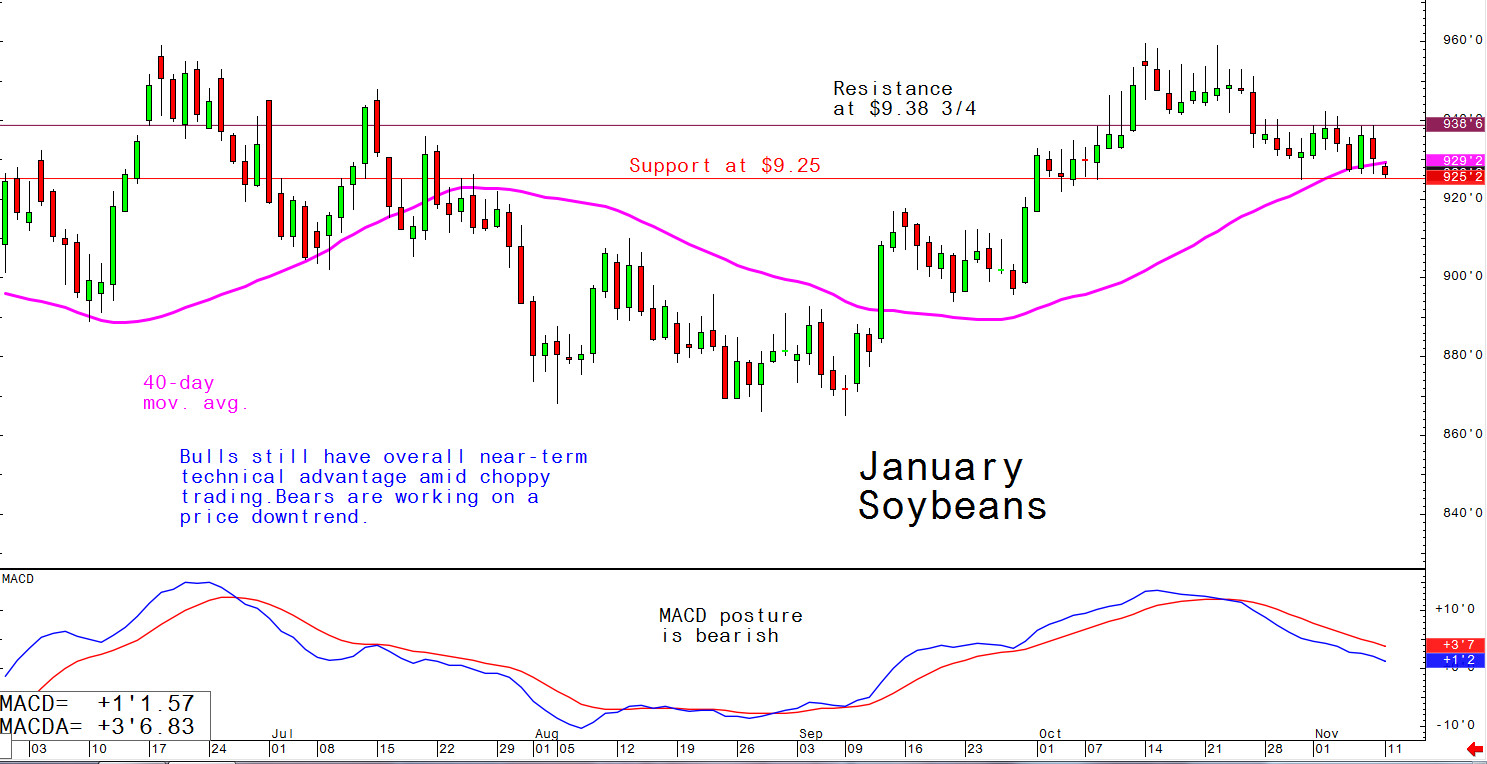 The US government is closed Monday so there will be no USDA data released.

Limiting selling interest in grain futures this week is the Midwest US weather, which is cold and snowy early this week. That will hamstring harvesting of corn and soybeans and could cause quality problems for the crops still in the field.