Daily US grain report: grain futures up on surprising China trade overture
US grain futures prices were firmer overnight, with corn up around 2 cents, soybeans up around 3 cents and wheat up 5 to 7 cents.
Grain trader attitudes are more upbeat to start the trading week on news that China says it will step up its efforts to protect intellectual property rights. That is a key element the US wants China to reform in order to reach a trade deal. It could be that the US's hard-line approach on the trade deal with China is putting pressure on China to get a deal completed soon.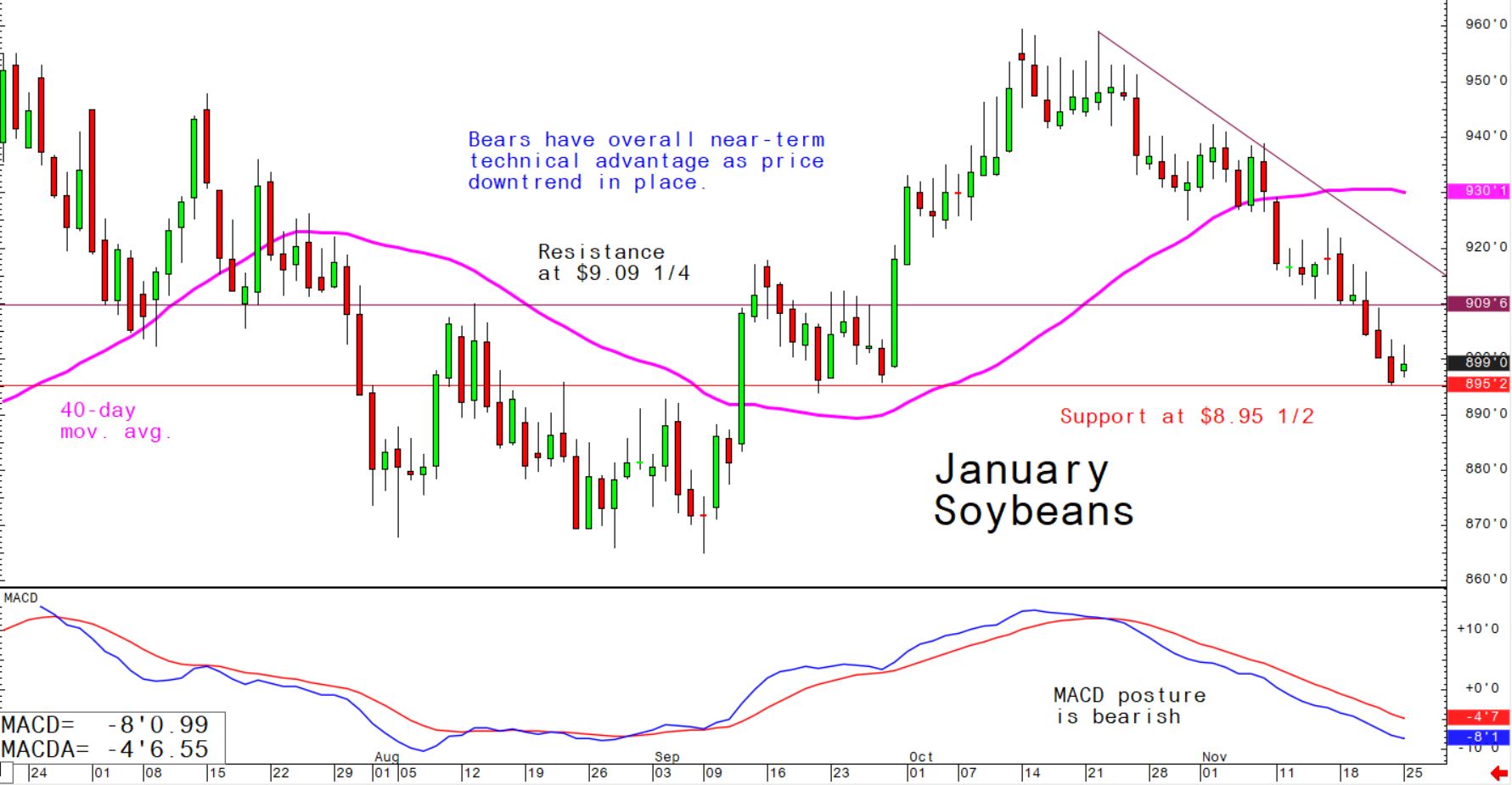 US Midwest weather is becoming less of a market factor as harvest is finally winding down. Weather focus is turning to South American corn and soybean regions as corn and soybean crops are being sowed.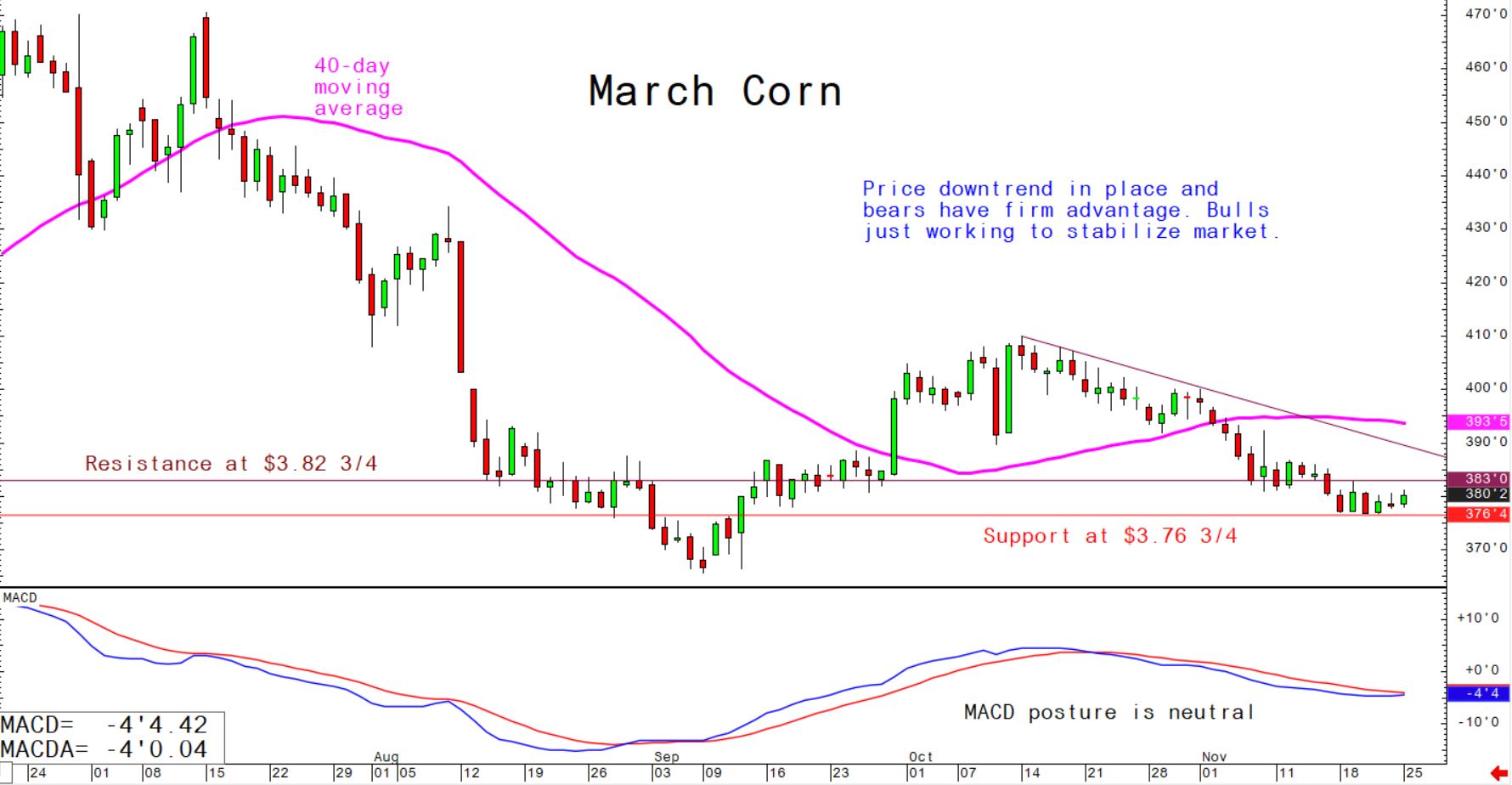 Traders will closely examine today's weekly USDA export inspections report.

The near-term technical chart postures for all three grain markets continue to favor the bears as all three grains are in near-term price downtrends on the daily bar charts.