Daily US grain report: grain traders focus on weekly USDA export sales report
US grain futures prices were mixed again overnight, with corn around 1/2 cents higher, soybeans near steady and wheat up around 1 cent.
Focus today is on the weekly USDA export sales report. Traders are forecasting US corn sales of 400,000 to 900,000 metric tons (MT), US soybeans at 800,000 to 1.4 million MT, and US wheat sales of 200,000 to 500,000 MT. Traders will again be looking for bigger purchases from China.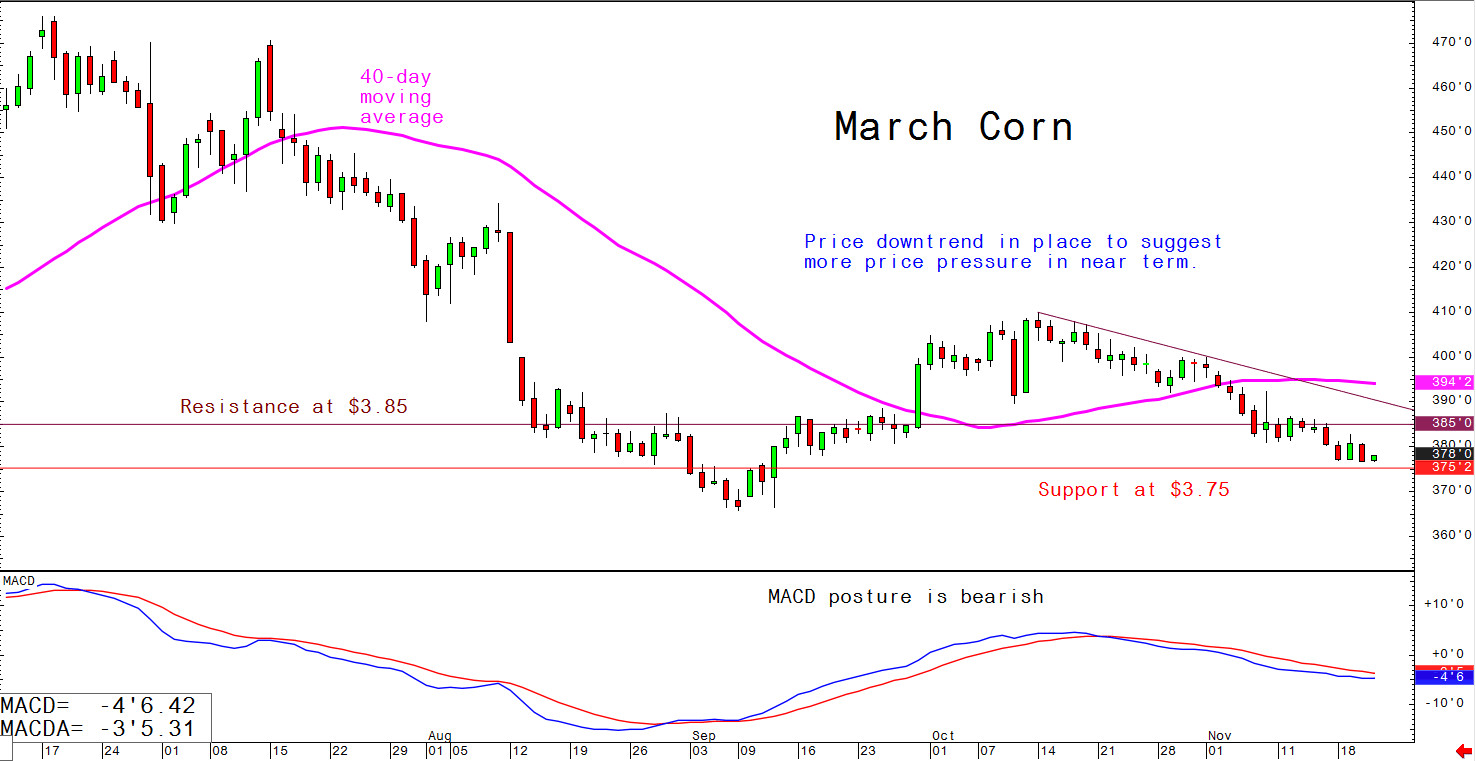 The up-and-down US-China trade talks now have a downbeat bias. Reports overnight say China trade officials have contacted US trade officials regarding a meeting in China soon. The reports said the US has yet to respond. This news follows comments from President Trump this week that dented optimism for a partial trade deal being signed anytime soon. Trump late Wednesday said China is not "stepping up" on a trade deal and that the US could slap more tariffs on Chinese imports. A report Wednesday also said China is standing firm on wanting the US to rollback all of its tariffs on Chinese products. Most grain traders have become numb to the matter and want to see actual increased China purchases of US ag products.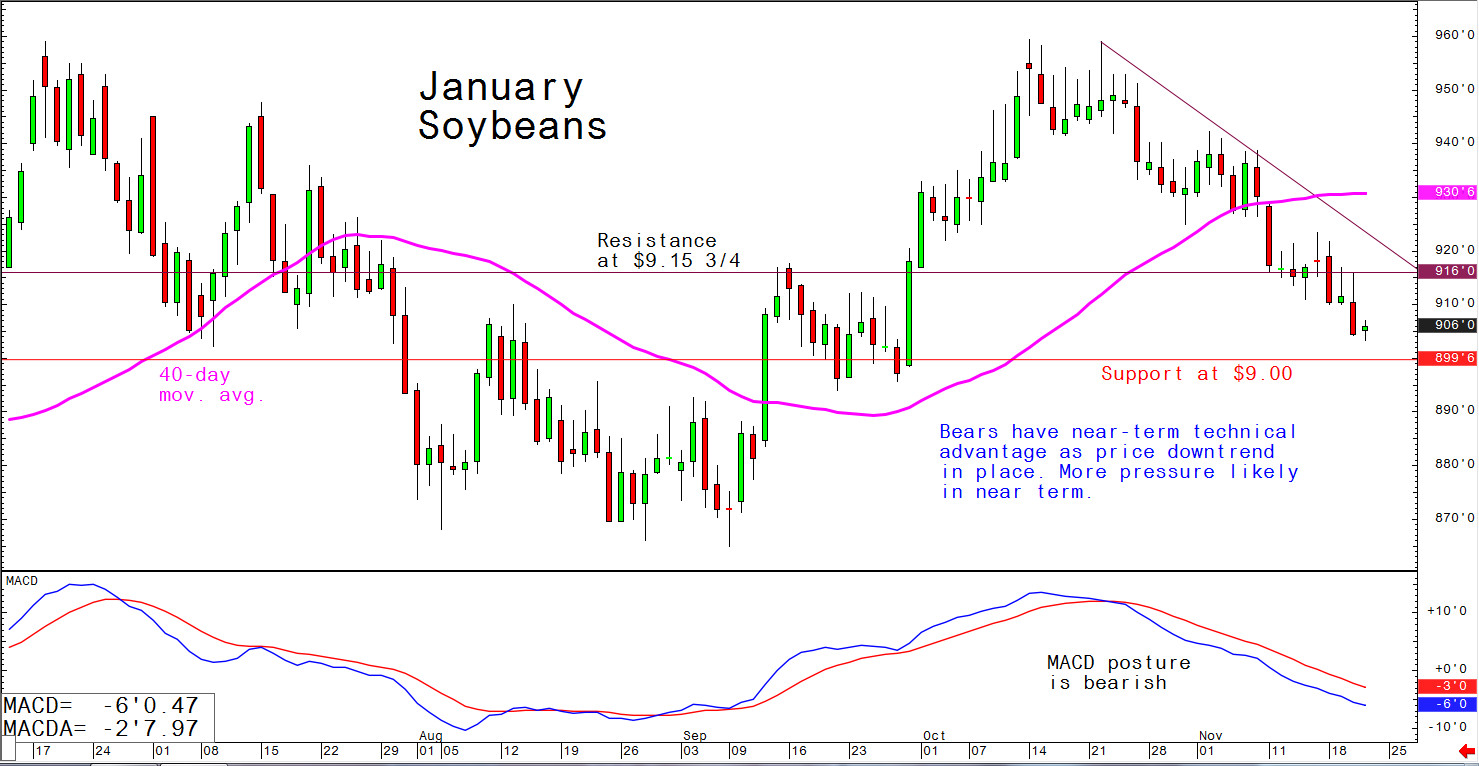 US Midwest weather is neutral to slightly bullish for the grain futures markets late this week as some showers are again delaying harvesting, but the bulk of the Corn Belt has been dry enough to have farmers in their fields. However, extended weather forecasts for the region are calling for more precipitation.
The near-term technical chart postures for all three grain markets continue to favour the bears as all three grains are in near-term price downtrends on the daily bar charts.