Daily US grain report: grains mixed at mid-week; bearish charts and US-China trade tenor; bullish weather
US grain futures prices were mixed overnight, with corn around 2 cents lower, soybeans up 2 to 3 cents and wheat down 2 to 3 cents.
The US-China trade talks appear at an impasse at mid-week following comments from President Trump Tuesday, when he said the US could slap more trade tariffs on China. The US Congress is also contemplating passing a resolution in support of Hong Kong's protesters. And there are ongoing reports coming out of China that no trade deal would be agreed upon by China unless the US lifts all of its tariffs on China's imports into the US.
Trump could impose more tariffs on Chinese goods as soon as December 15.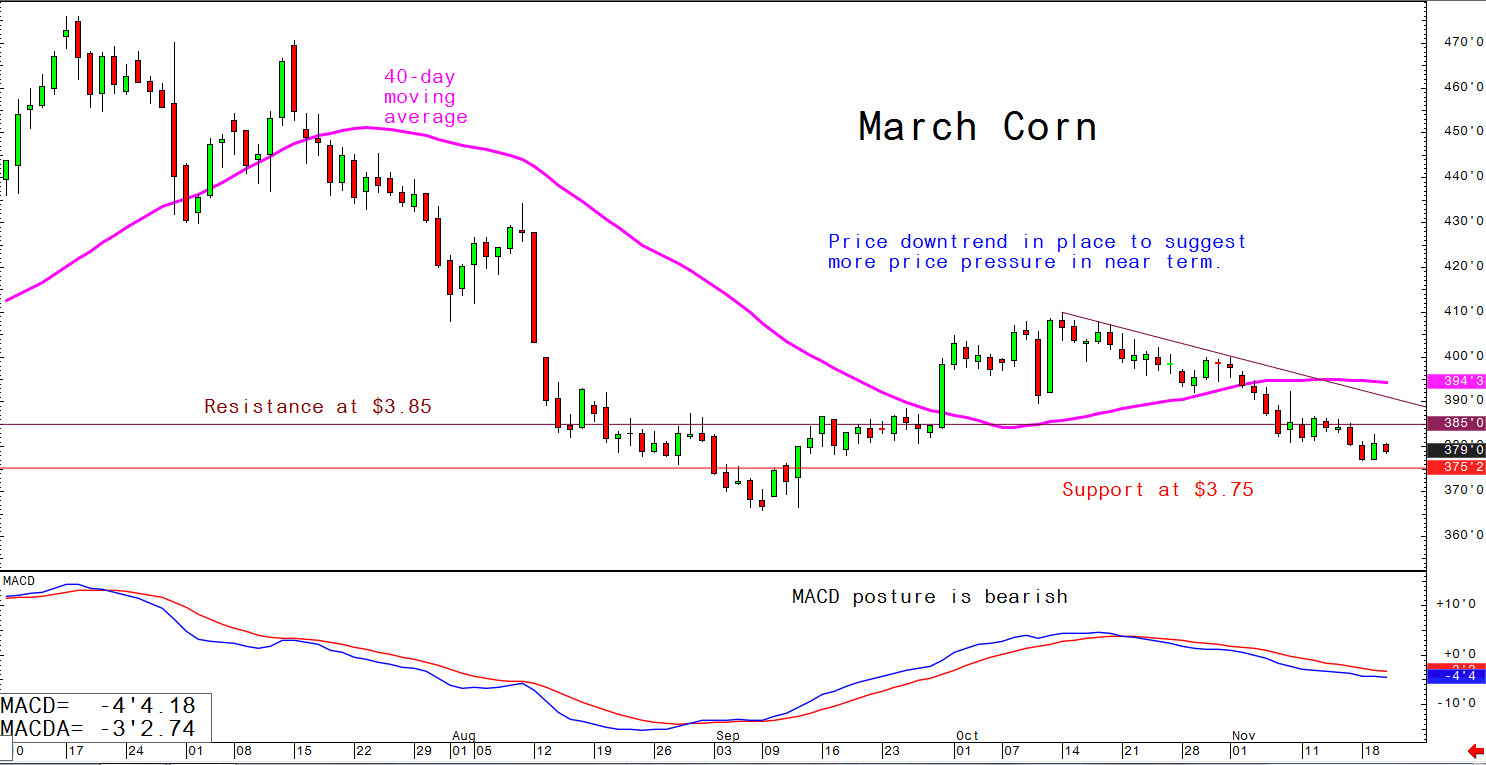 US Midwest weather is slightly bullish for the grain futures markets at midweek as some scattered showers are delaying harvesting, but the bulk of the Corn Belt has been dry enough to have farmers in their fields. However, weather forecasts for the region are calling for more precipitation in the coming days.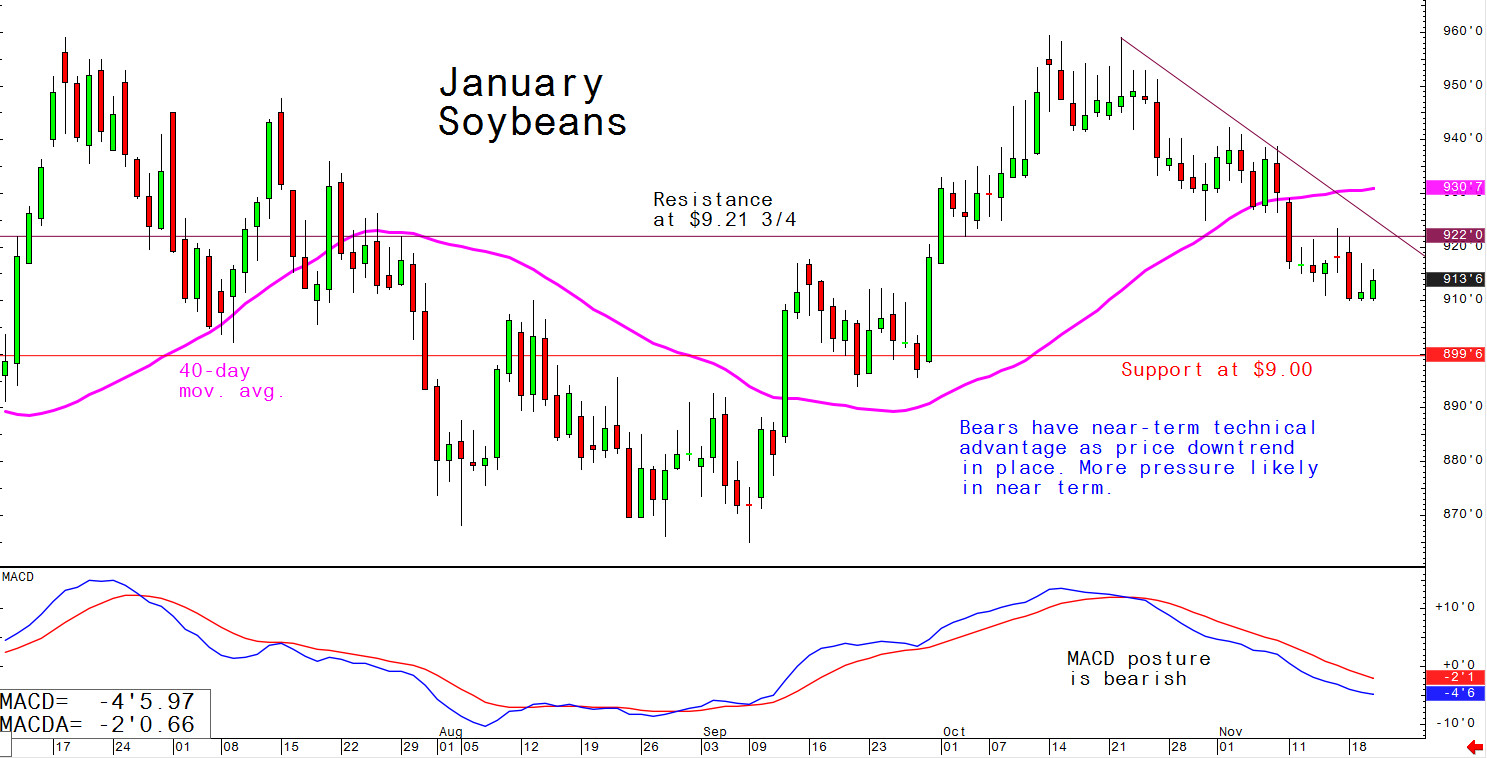 Grain traders are focusing on thousands of rail workers at Canada's largest railway, Canadian Pacific Railway that are on strike, which is disrupting shipments of commodities. Canada is a major shipper of commodities on its rail system, including grains.

The near-term technical chart postures for all three grain markets favors the bears as all three grains are in near-term price downtrends on the daily bar charts.