Daily US grain report: grains mixed early Tuesday as traders gearing up for big report Friday
US grain futures prices were mixed to firmer overnight. Corn was up around 1 cent, soybeans down around 1 cent and wheat up 2 to 4 cents.
The grain markets are mostly in pause mode ahead of this Friday's key USDA monthly supply and demand report (WASDE). Forecasts for the November WASDE report show US corn average corn yield at 167 bushels per acre compared to 168.4 bushels in the last USDA report. US corn production is seen at 13.6 billion bushels compared to 13.779 in last month's report. US soybean average yield is forecast at 46.6 bushels per acre compared to 46.9 bushels in the last USDA report. US soybean production is seen at 3.51 billion bushels versus 3.55 billion in last month's report.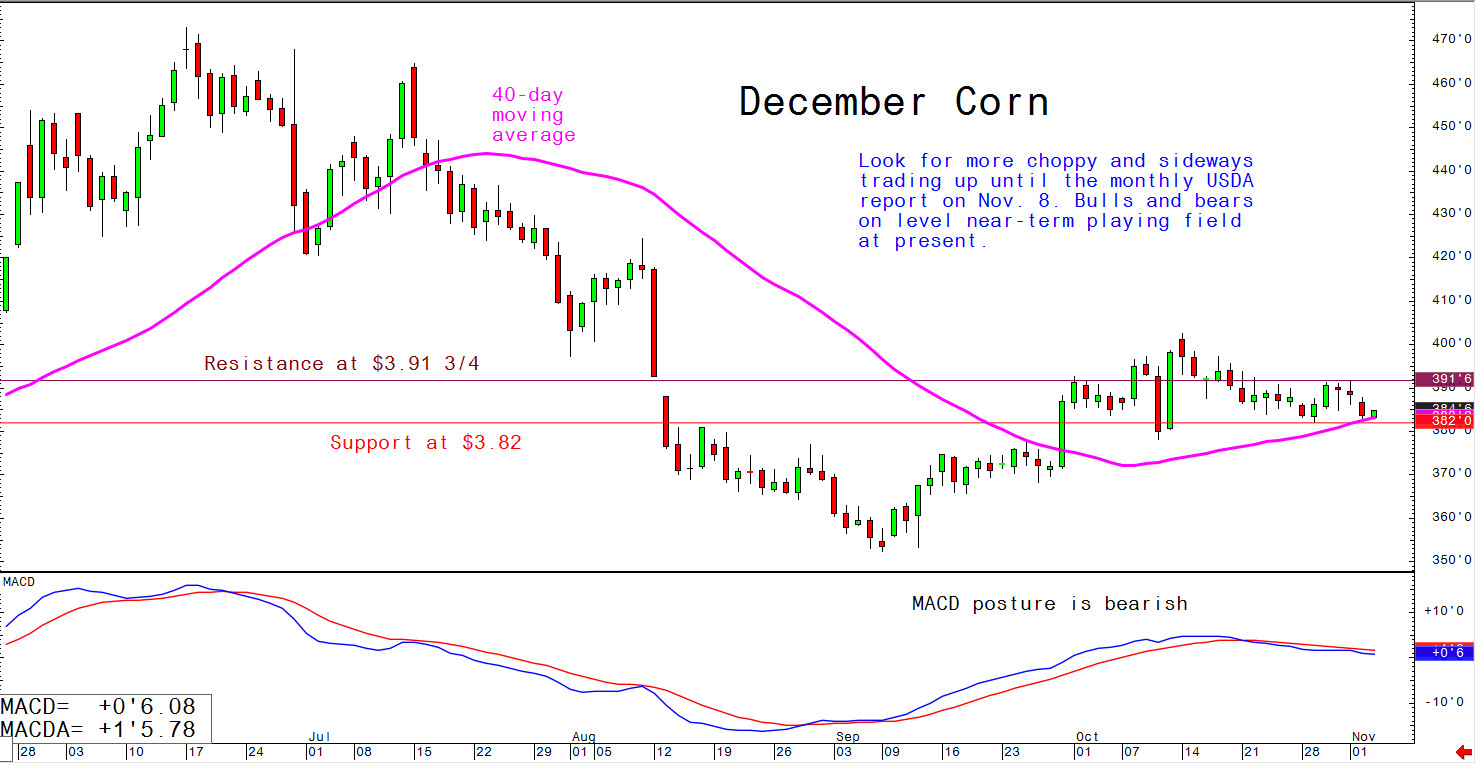 Limiting selling interest in grain futures this week are notions the US.

and China are moving closer to a trade deal that would include significantly more Chinese purchases of US. agricultural products.
However, limiting buying interest in futures is commercial seasonal hedge pressure in the corn and soybean futures markets amid the US. harvest.

The USDA weekly crop progress report out Monday afternoon showed US corn harvest at 52 percent complete versus 54 percent expected. US soybean harvest was at 75 percent complete, which was in line with expectations. US winter wheat planting was at 89 percent complete versus 91 percent expected.