Daily US grain report: higher volatility as traders await big USDA report
US grain futures prices were mostly weaker overnight, with corn losing around 1 cent, soybeans down around 1 cent and wheat 1 to 2 cents lower.
Grain traders are awaiting Friday morning's USDA monthly supply and demand report. Forecasts for the November report show US corn average yield at 167 bushels per acre compared to 168.4 bushels in the last USDA report. US corn production is seen at 13.6 billion bushels compared to 13.779 in last month's report. US soybean average yield is forecast at 46.6 bushels per acre compared to 46.9 bushels in the last USDA report. US soybean production is seen at 3.51 billion bushels versus 3.55 billion in last month's report.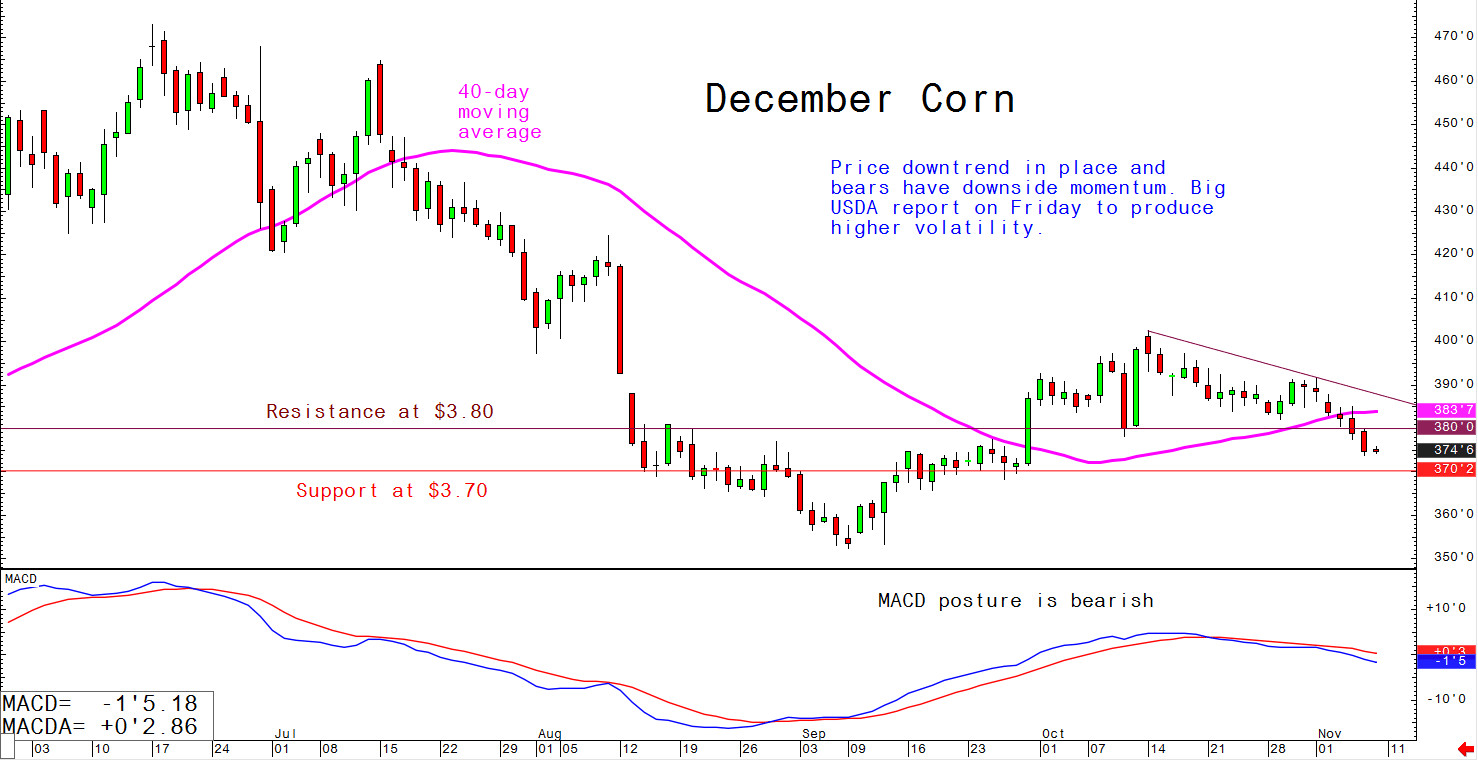 Grain traders on this day are now not quite so confident the US and China are close to signing a partial trade deal. Now reports are saying there is heavy resistance among some inside the Trump administration to acquiesce to China by rolling back trade tariffs on Chinese imports to the US. One Trump trade official late Thursday said there is still no agreement in place and the ultimate decision lies with the mercurial President Trump. Much of this week had seen grain traders more upbeat on notions of a soon-completed "Phase 1" of the US-China trade agreement.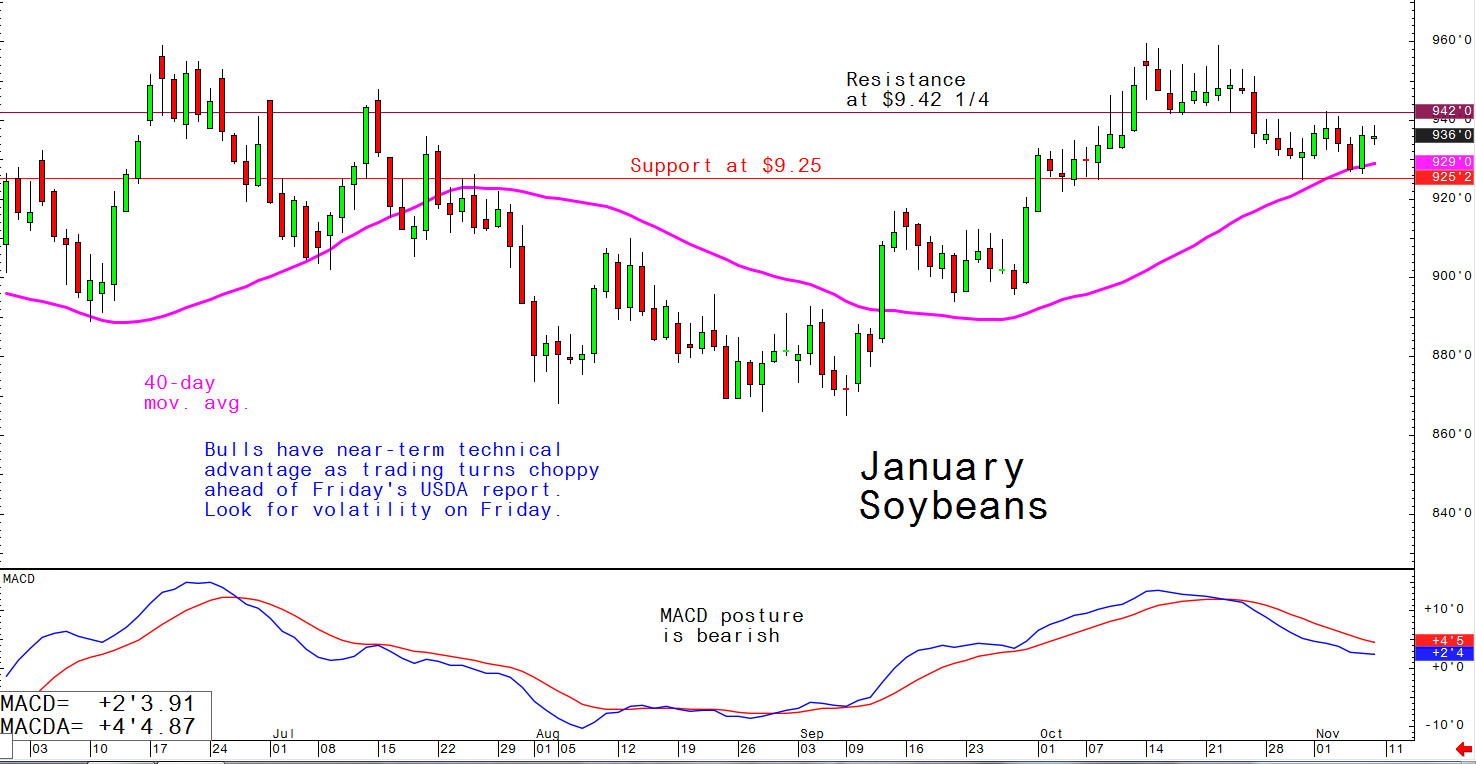 Slightly supportive for grain futures prices is the Midwest US weather, which is expected to turn colder and snowy early next week.