Daily US grain report: market bulls searching for a new fundamental spark
US grain futures prices were mixed overnight. Corn was down around 1 1/2 cents, soybeans up around 1 1/2 cents and wheat down around 1 cent.
The grain market bulls have faded recently amid a lack of fresh, bullish fundamental news. News late this week the US-China trade talks may have taken a step backwards is limiting buying interest in the grains. However, the US side says the Phase 1 part of the trade deal is still a go. The most important thing for grain traders is to see actual US grain sales to China being confirmed. Recent US export sales data has not shown big China purchases of US ag products.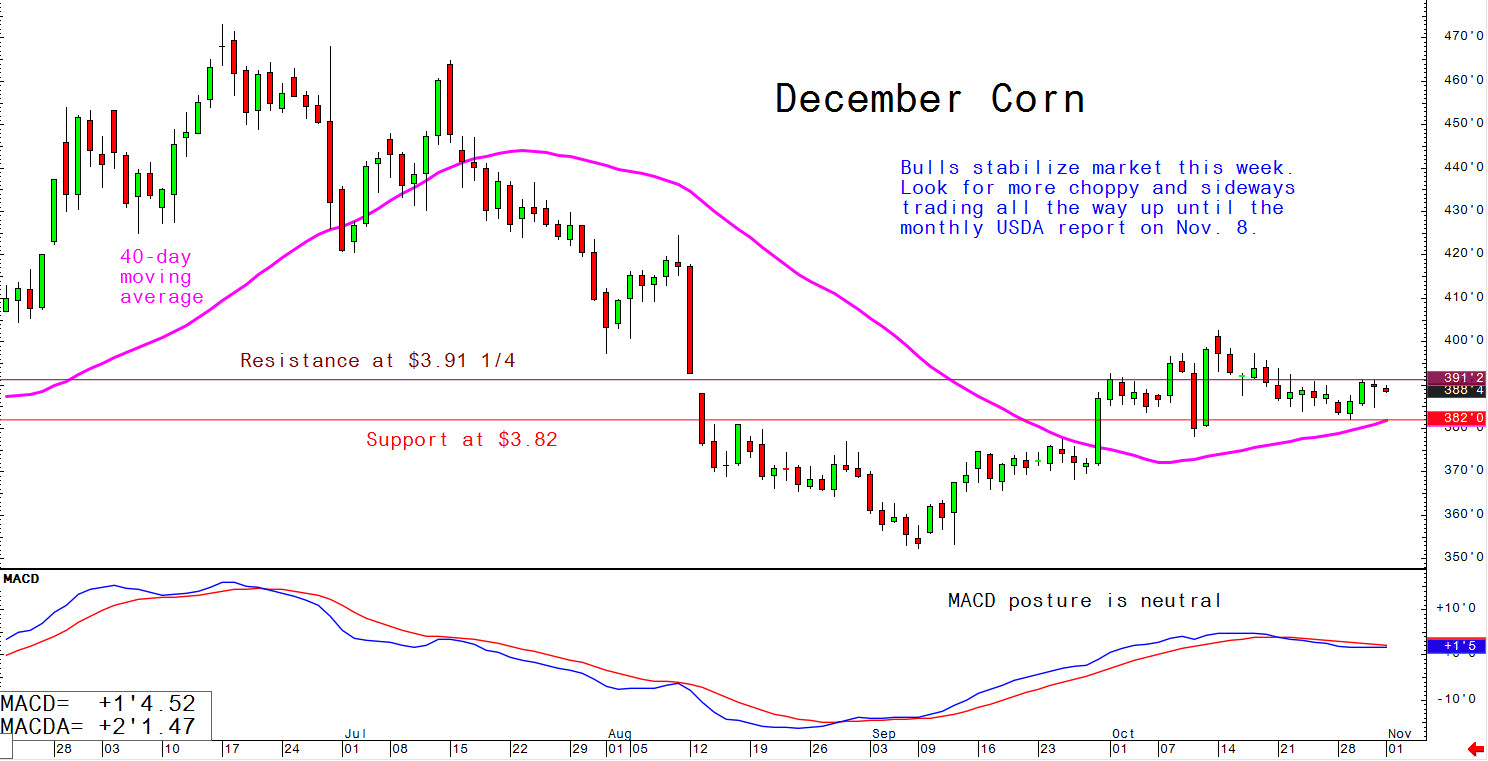 Somewhat limiting losses in the US grain futures markets is continued slow corn and soybean harvest. While rain, snow and cold weather hit the US Midwest this week, drier and still-cold weather for next week should allow good harvesting progress.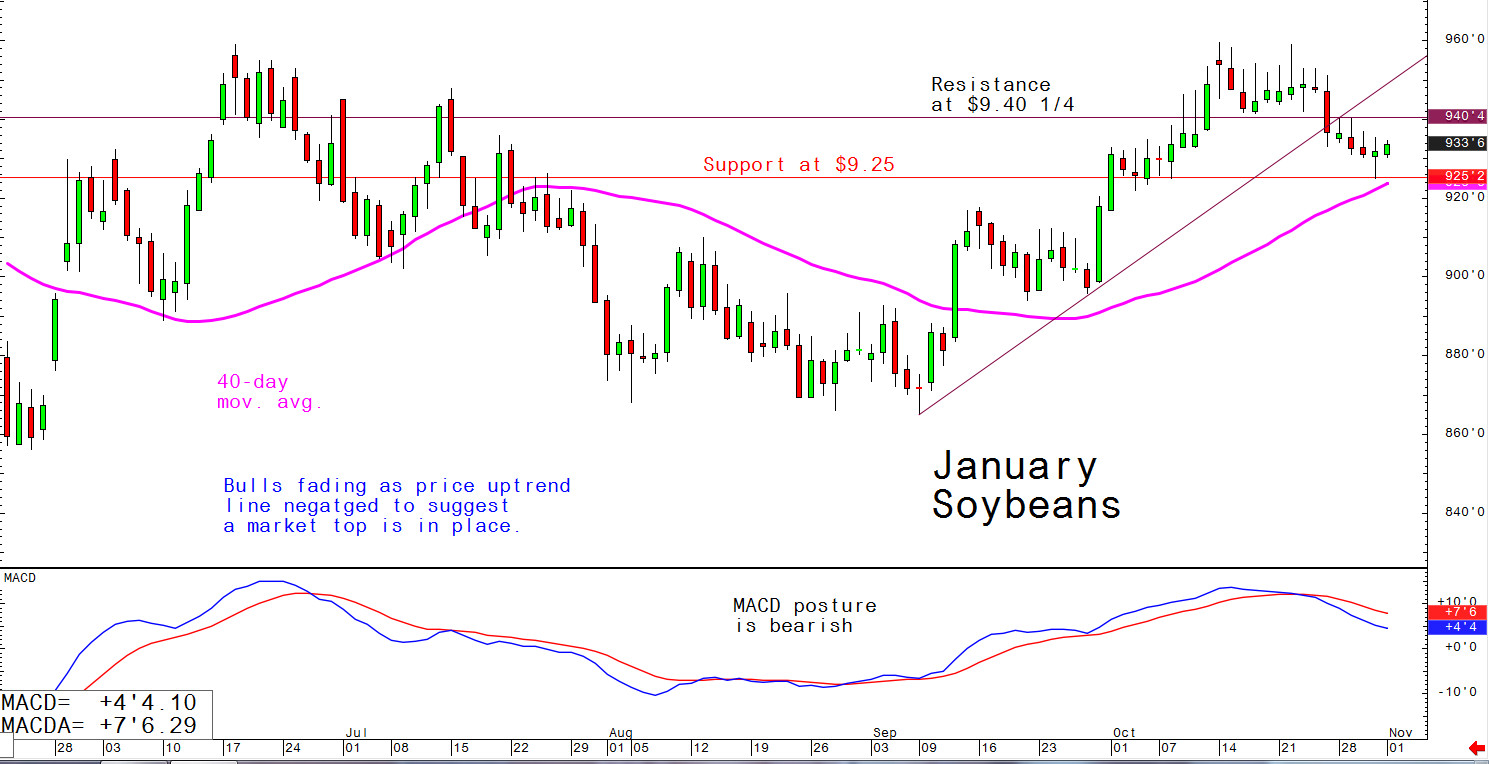 Trading in US grain futures may be more subdued heading into next Friday's (8 November) USDA monthly supply and demand (WASDE) report. That report will likely be the major data point for the grain markets for the month of November. Most look for the government to reduce the overall size of the US corn and soybean harvest due to the less-than-ideal fall weather.