Daily US grain report: market bulls try to stabilise futures prices, Arctic blast supportive
US grain futures prices were steady to mostly firmer overnight, with corn up around 1/2 cent, soybeans up 1 to 2 cents and wheat steady to 3 cents higher.
Some short covering from recent selling pressure is featured Tuesday morning.
The grain market bulls are fading, technically, and have lost their near-term chart advantage as all three markets have seen their price uptrends negated, to suggest sideways-at-best price action into the end of the year.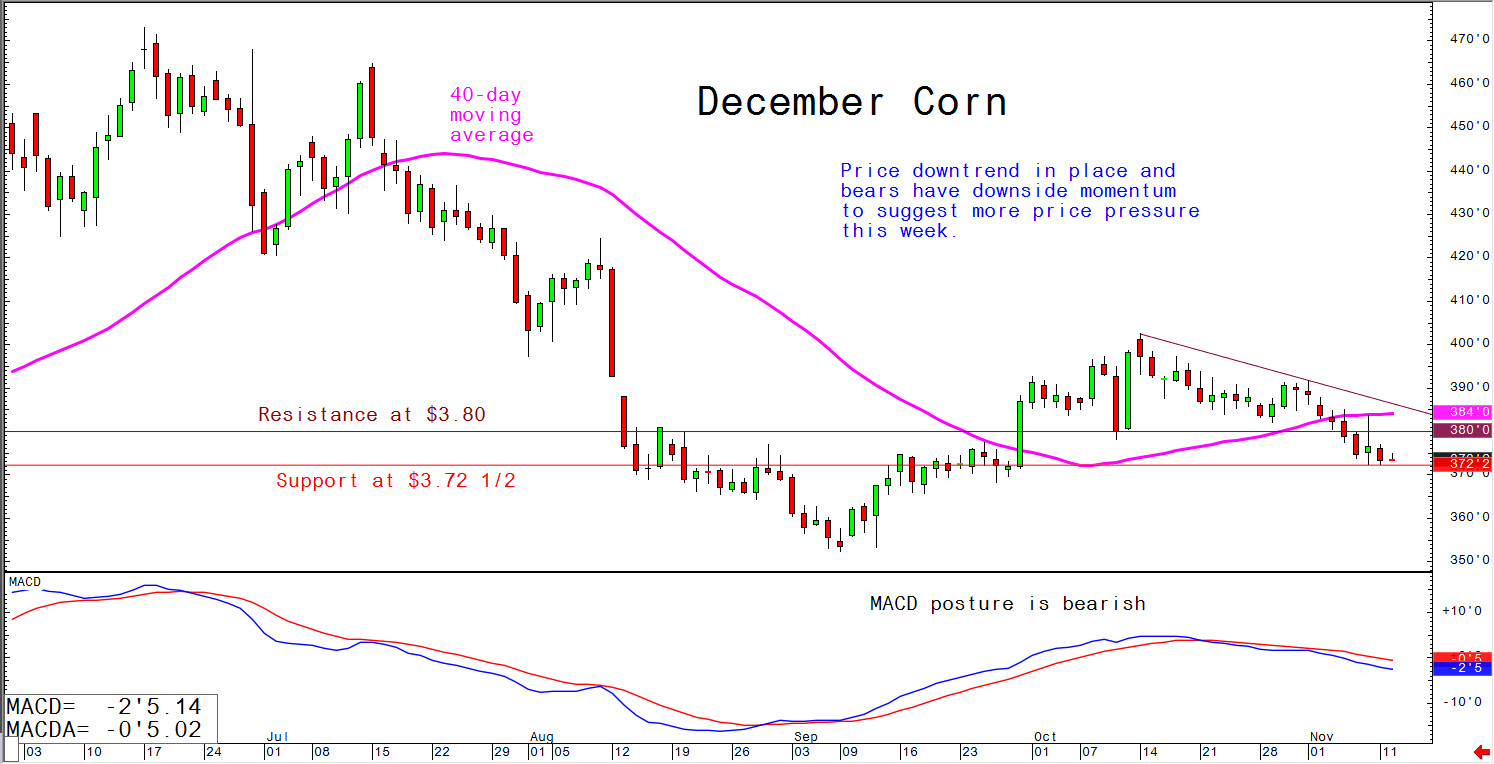 There have been no new developments on the US-China trade war front the past few days. However, President Trump on Tuesday will give a speech to the New York Economic Club that is likely to provide some fresh insight on Trump's intentions on the matter. Trump last Friday sounded a bit less upbeat on the US-China trade front, saying talks were going "very nicely" but adding the US is not rolling back all of the import tariffs on Chinese products. Over the weekend Trump said China needs a trade deal completed way more than the US needs it.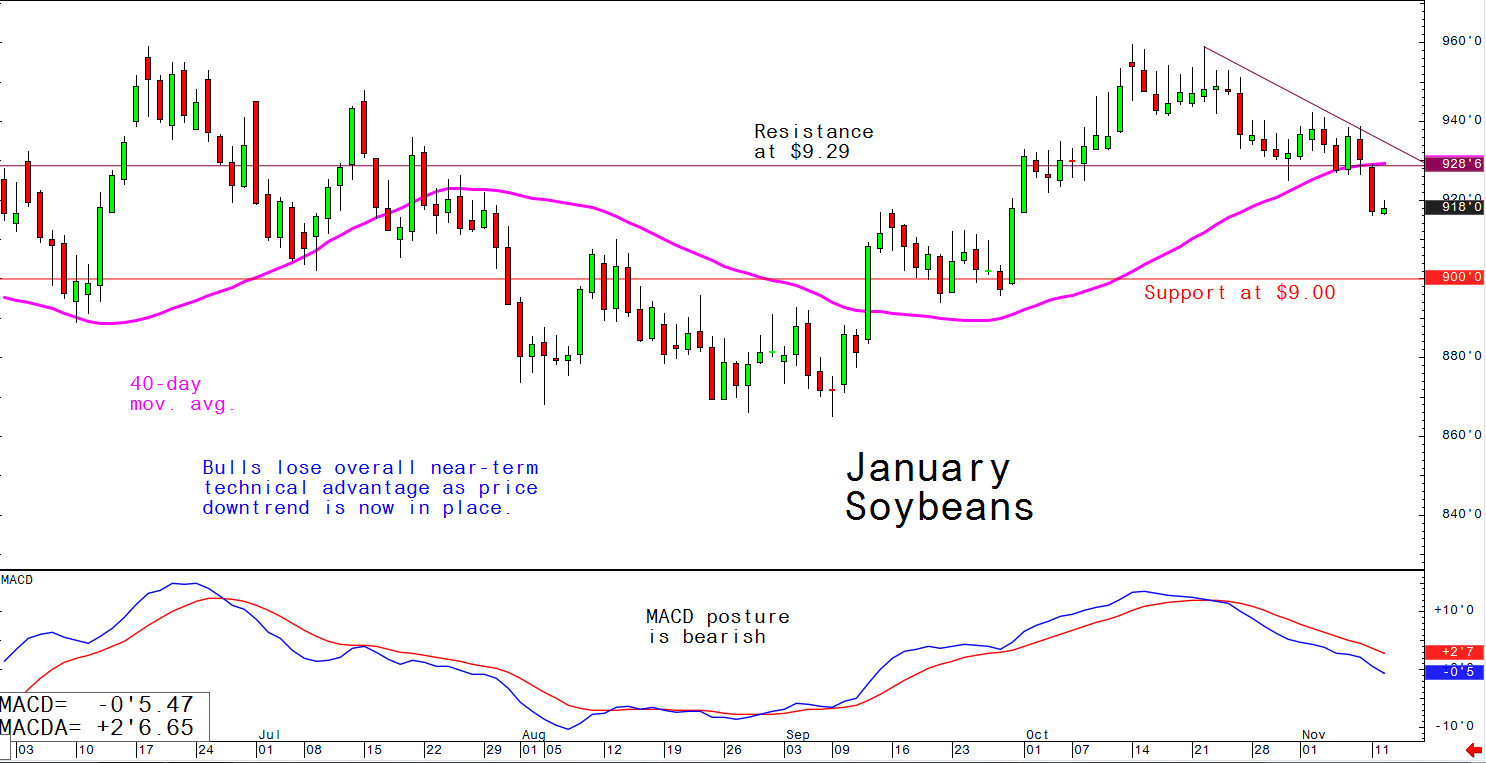 Limiting selling interest in grain futures early this week is the Midwest US weather, which is bitterly cold and snowy early this week. That will further delay harvesting of corn and soybeans and could cause quality problems for the crops still in the field.

The USDA weekly crop progress report will be released today (delayed one day due to US government being closed for a holiday Monday). Traders are looking for US corn harvest at 65 percent complete compared to 52 percent complete last week. US soybean harvest is seen at 83 percent done versus 75 percent last week.