Daily US grain report: market traders perk up on positive developments on US-China trade front
US grain futures prices were mostly up overnight, with corn gaining around 1 cent, soybeans up 3 to 4 cents and wheat 1 cent lower to 3 cents higher.
Grain bulls are cheered today (8 November) as the news from the US-China trade front remains very upbeat. Reports from China Thursday said both countries have agreed to remove their tariffs in tranches. The report said tariffs would be eliminated once the "Phase 1" partial trade deal is signed. There has been no official word from the US on this development. While it is a positive, the trade deal still has to be signed. And remember, the trade negotiations between the world's two largest economies have been a continuously up-and-down affair regarding progress. Given this history it seems unlikely both nations will now just cruise to the finish line with a trade deal.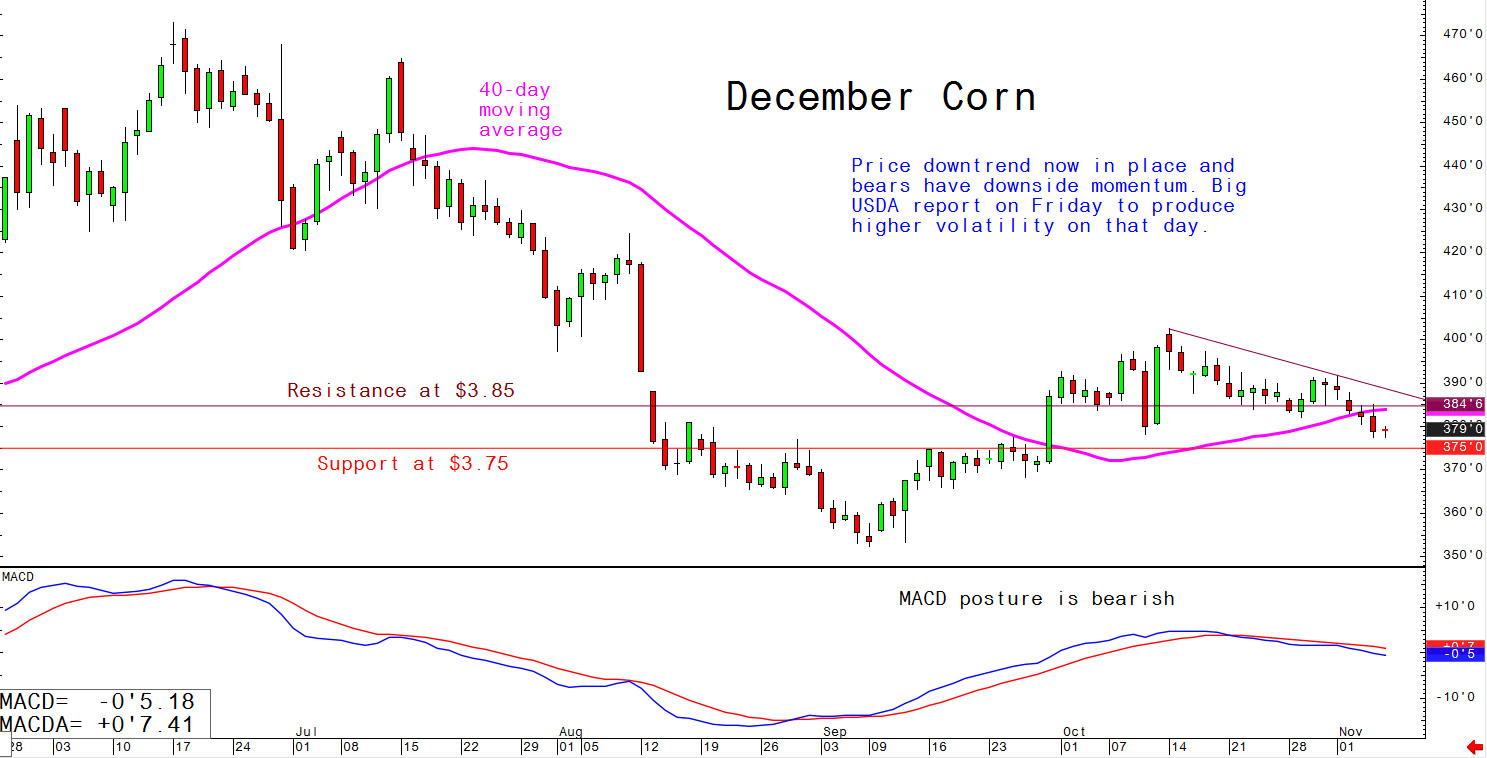 Traders will closely examine this morning's weekly UDSA exports sales report for the grains. Recent US sales and shipments of grains have been tepid.
Traders are specifically looking to the export sales data for significantly more demand coming from China, as President Trump has promised would occur.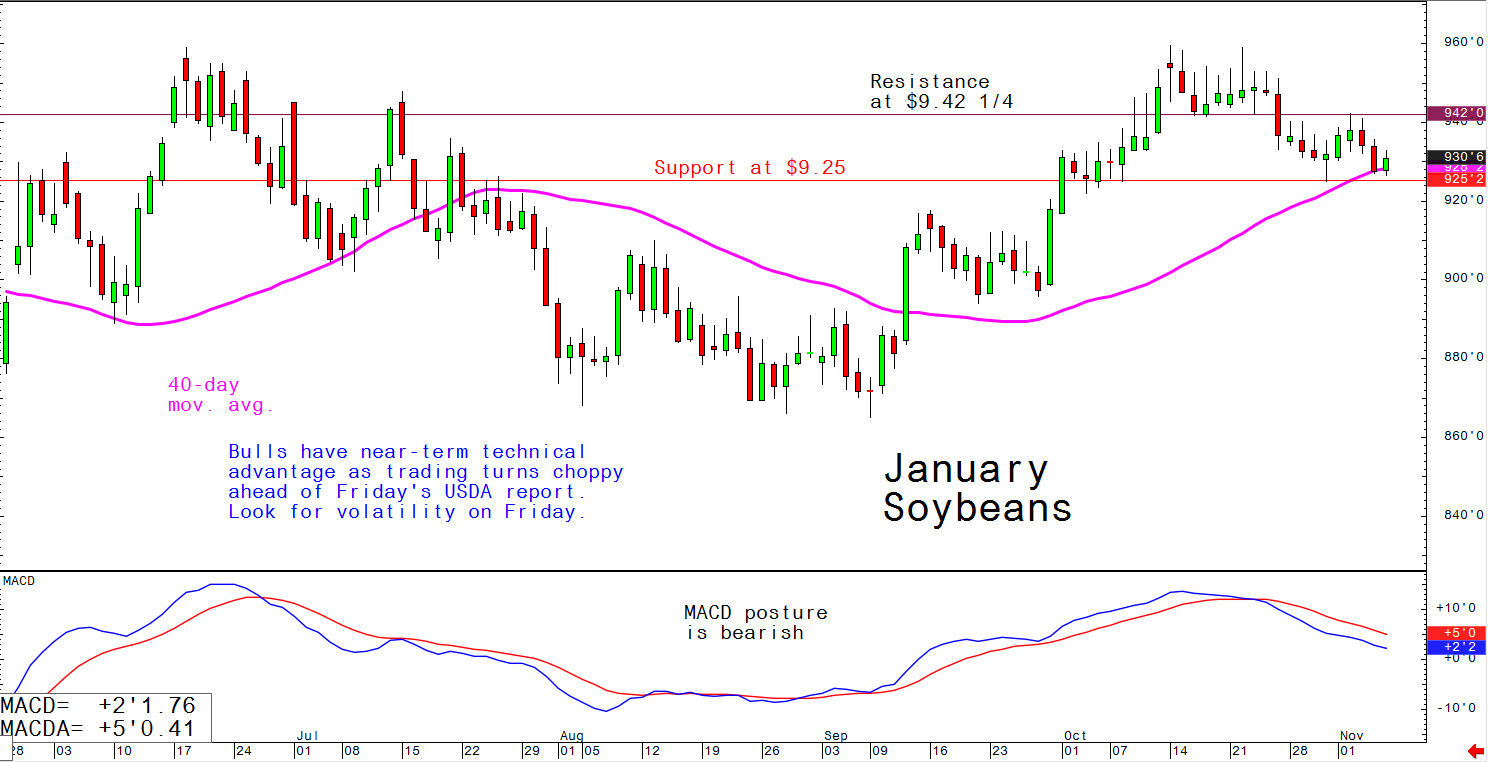 Traders are awaiting Friday's USDA monthly supply and demand report (WASDE).
Forecasts for the November WASDE report show US corn average corn yield at
167 bushels per acre compared to 168.4 bushels in the last USDA report. US corn production is seen at 13.6 billion bushels compared to 13.779 in last month's report. US soybean average yield is forecast at 46.6 bushels per acre compared to 46.9 bushels in the last USDA report. US soybean production is seen at 3.51 billion bushels versus 3.55 billion in last month's report.
Limiting price gains in grain futures recently has been normal commercial seasonal hedge pressure in the corn and soybean futures markets amid the US harvest that has moved well past the half-way point this week.