Daily US grain report: markets remain in pause mode ahead of major USDA report Friday
US grain futures prices were slightly up overnight, with corn, soybeans and wheat all posting gains of around 1 cent.
The grain markets this week are subdued ahead of Friday's USDA monthly supply and demand report (WASDE). Forecasts for the November WASDE report show US corn average corn yield at 167 bushels per acre compared to 168.4 bushels in the last USDA report. US corn production is seen at 13.6 billion bushels compared to 13.779 in last month's report. US soybean average yield is forecast at 46.6 bushels per acre compared to 46.9 bushels in the last USDA report. US soybean production is seen at 3.51 billion bushels versus 3.55 billion in last month's report.
Limiting selling interest in grain futures at mid-week are ideas the US and China are moving closer to a trade deal that would include significantly more Chinese purchases of US agricultural products. President Trump this week said a trade deal could be signed in Iowa, right in the middle of the Corn Belt.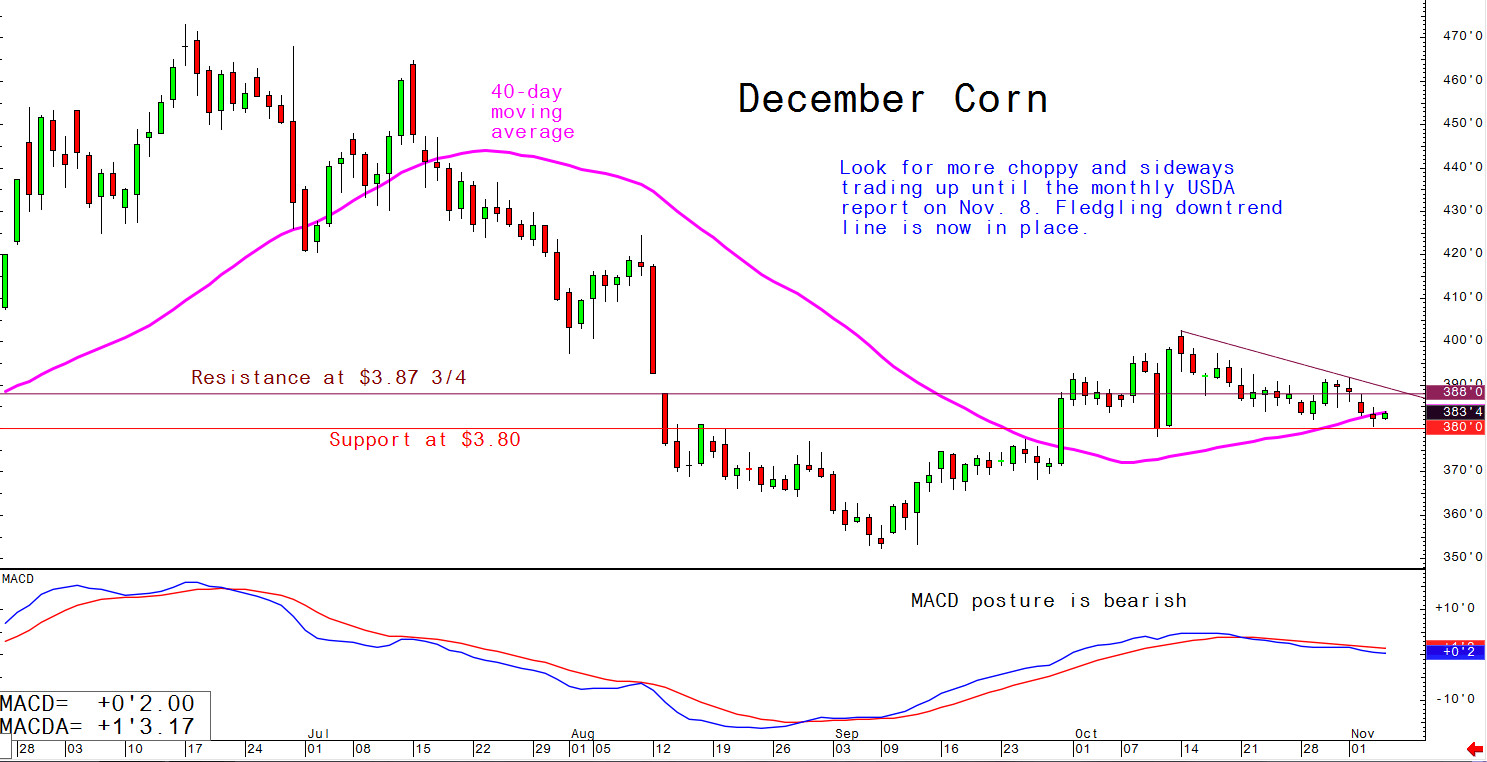 Limiting buying interest in grain futures is normal commercial seasonal hedge pressure in the corn and soybean futures markets amid the US harvest that has moved well past the half-way point this week.