Daily US grain report: prices near steady early Monday, but with bearish undertones
US grain futures prices were narrowly mixed overnight, with corn 1/4 cent higher, soybeans steady and wheat down 1/2 to 1 1/2 cents.
The weekly USDA crop progress report out Monday afternoon is likely to show US corn harvest at 78 percent complete compared to 66 percent complete last week and 90 percent done last year. US Soybean harvest is seen at 90 percent done versus 85 percent complete last week and 91 percent last year.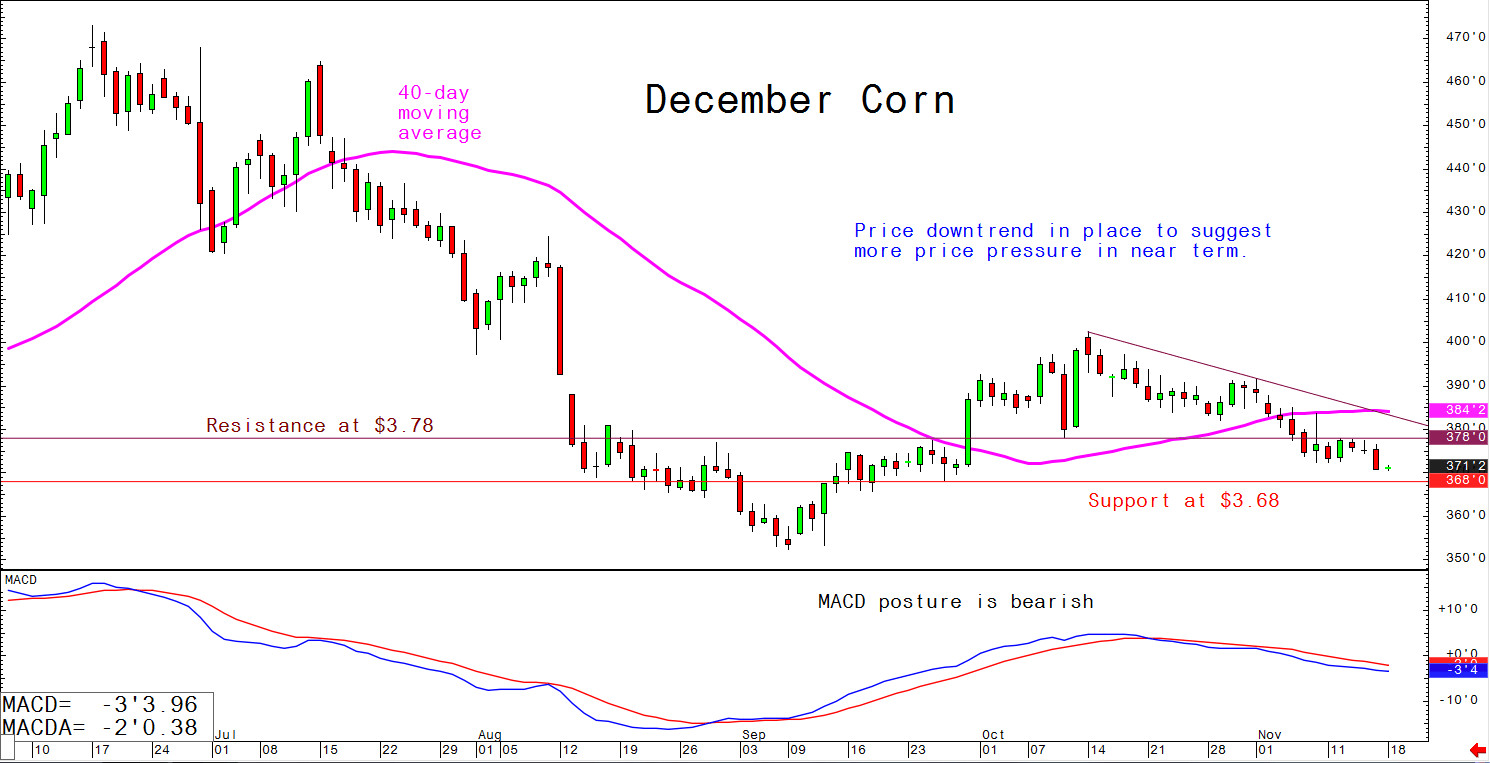 The ongoing US-China trade negotiations appear to be progressing a bit, as there has been no negative rhetoric coming from either side in recent days.

However, there have been no reports of any significant breakthroughs on sticking points, either.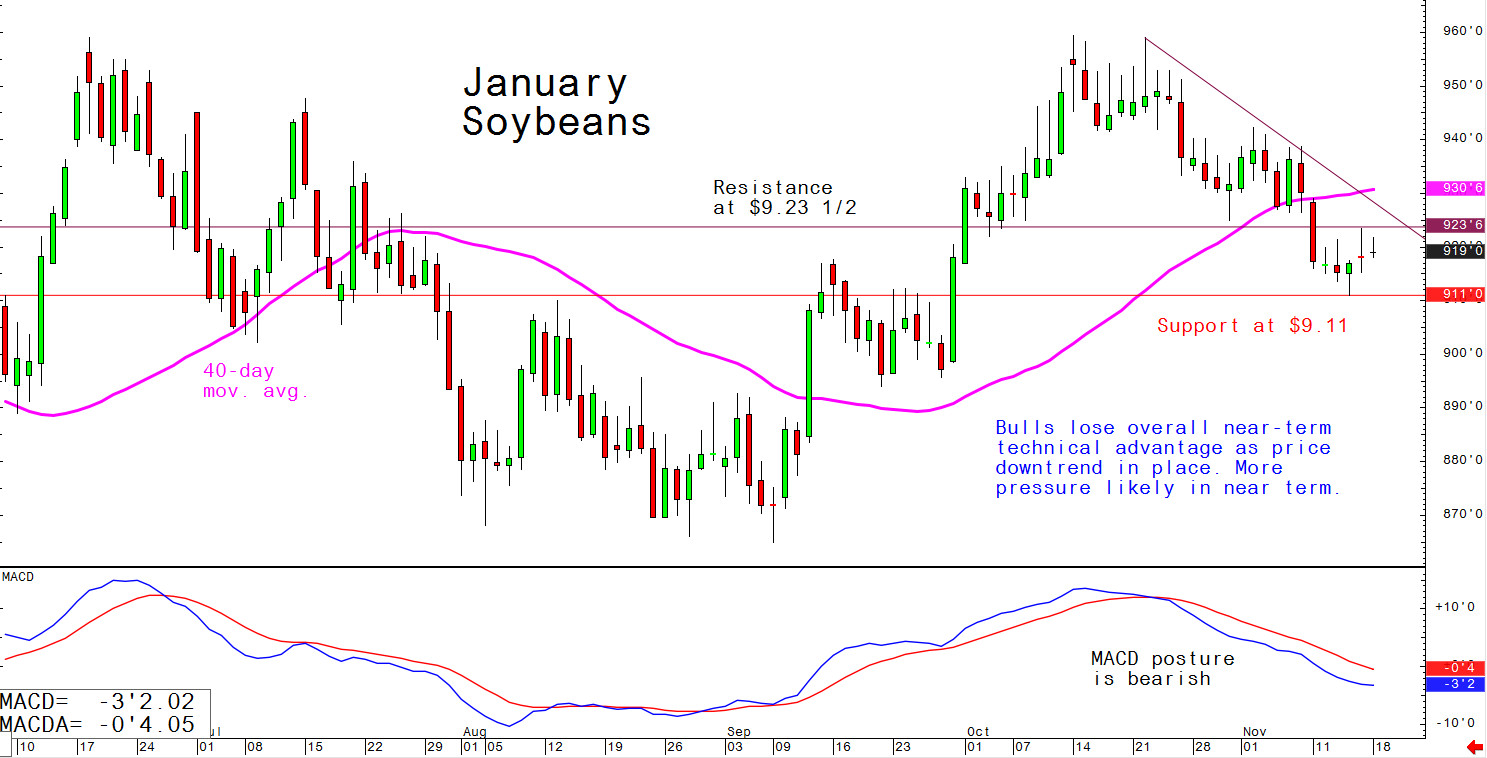 US Midwest weather leans a bit negative for the futures markets as drier and warmer weather is expected in the coming days, to allow producers to make good progress gathering their corn and soybean crops.

The near-term technical chart postures for all three grain markets remains neutral-bearish for soybeans and fully bearish for corn and wheat.