Daily US grain report: traders await weekly export sales data
US grain futures prices were closed overnight for the holiday and will close early today.
The highlight of the holiday-shortened week will be today's weekly USDA export sales report. US corn sales are seen at 400,000 to 900,000 metric tons (MT), US soybeans 600,000 to 1,200,000 MT and US wheat at 300,000 to 600,000 MT.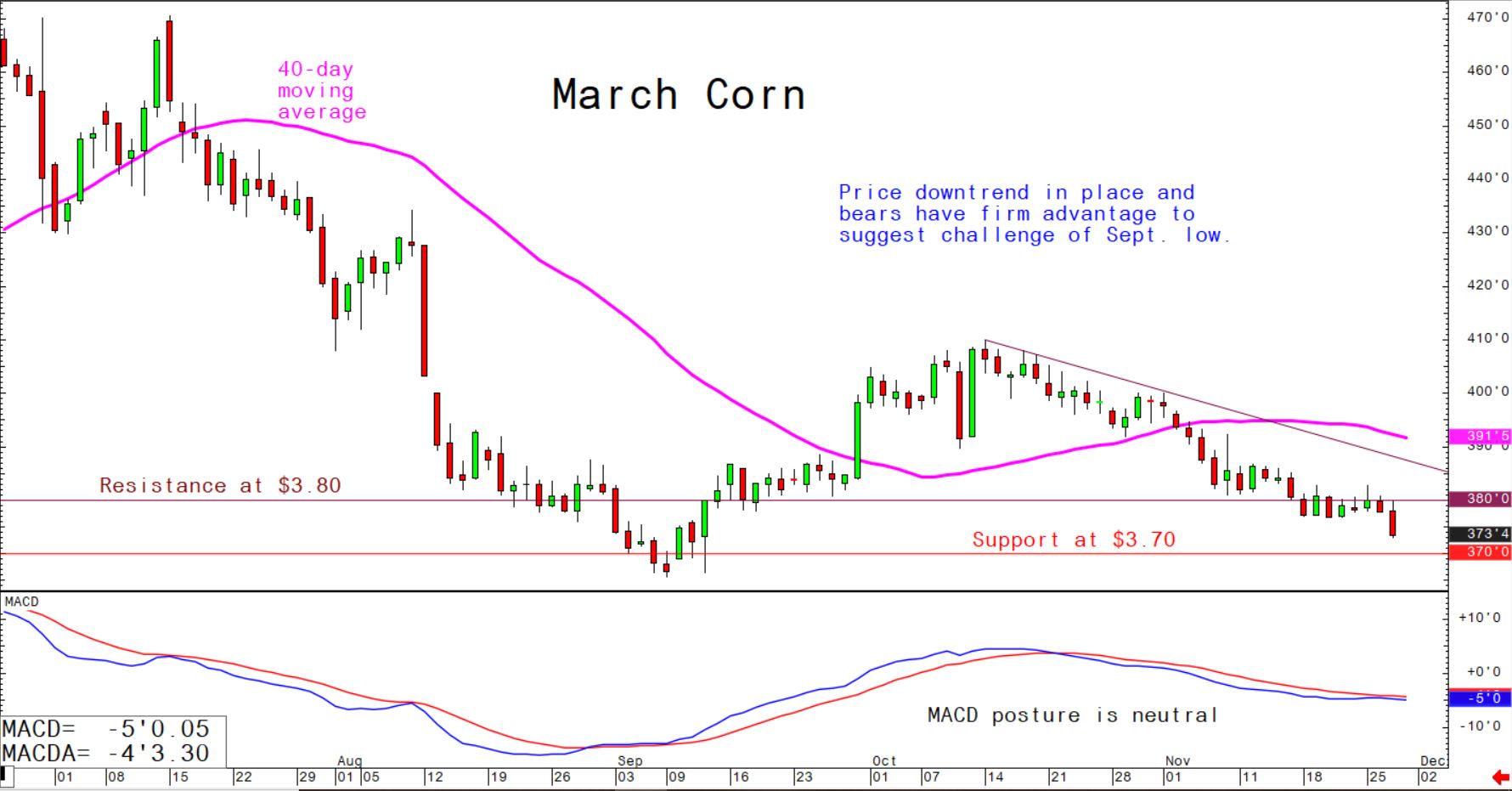 There is a bit of concern among grain traders after President Trump late Wednesday signed a bill supporting Hong Kong's anti-government protesters. Traders and investors are unsure how China is going to react, especially given that the US and China had appeared very close to signing a partial trade deal. Such may still be the case, but maybe not, either.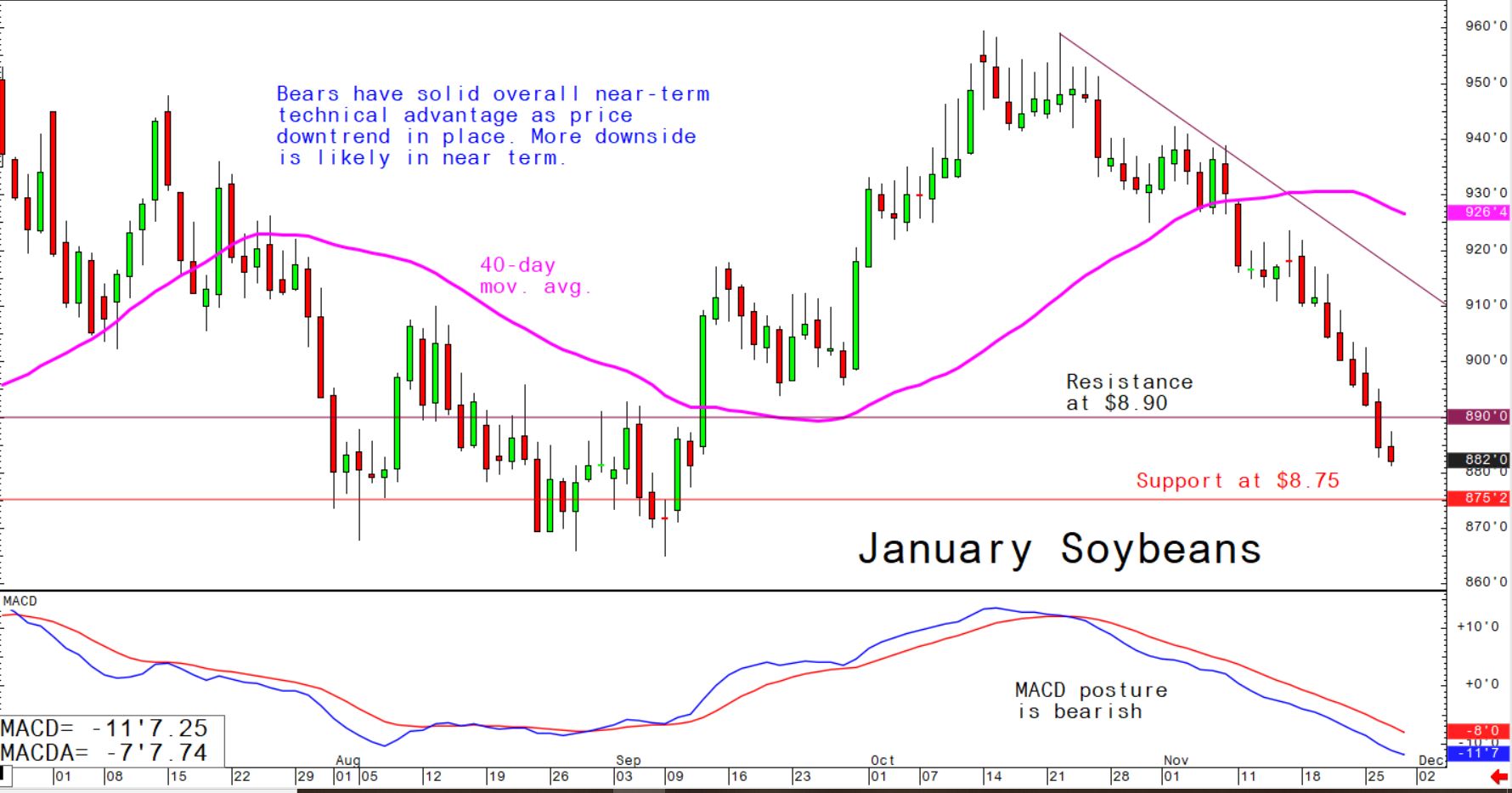 Weather in the US Corn Belt leans a bit bullish as winter storms have buffeted the region, with more wet weather this weekend - slowing harvest of what little crops are left in the fields.