Daily US grain report: traders have US-China trade war fatigue
US grain futures prices were mixed again overnight, with corn near steady, soybeans down around 1 1/2 cents and wheat up around 2 cents.
Grain trader focus remains on the US-China trade war and ongoing negotiations between the world's two largest economies. Late this week the tenor is mixed, highlighted by Chinese Premiere Xi saying China will "fight back" on trade if the US imposes more tariffs on China's products. Yet, reports from China also say trade officials, including Xi, want to get a deal done, with Xi saying he does not want a trade war. Reports Thursday said Chinese trade officials invited US trade officials to China for more talks in the near term. This pattern of optimism and then pessimism on trade-talks progress continues.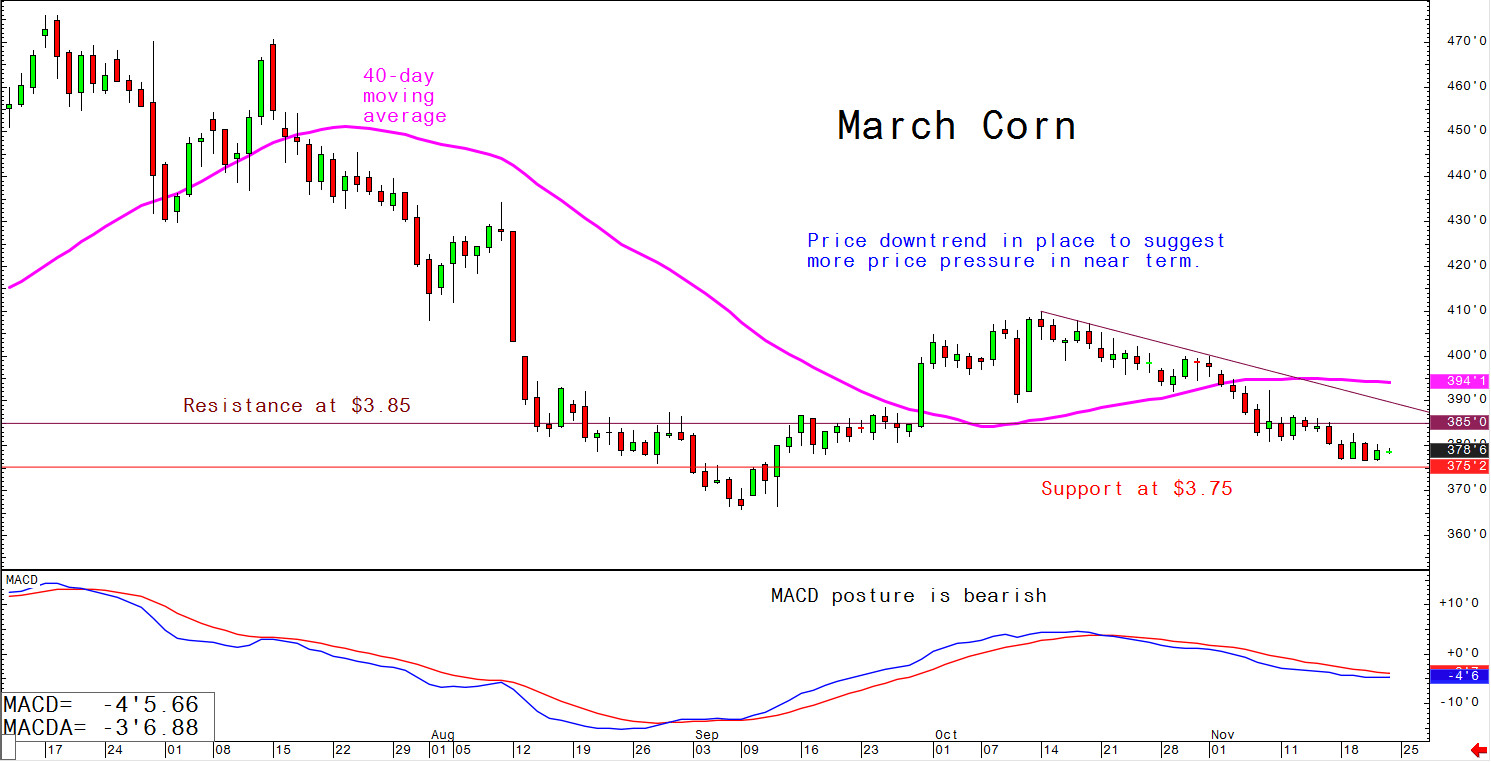 US Midwest weather remains neutral to slightly bullish for the grain futures markets as harvesting of corn and soybeans is winding down. Some wet areas in the Midwest are hampering harvest, but other areas are dry and allowing gather of the crops to be completed. Weather focus is turning to South American corn and soybean regions as corn and soybean crops are being sowed.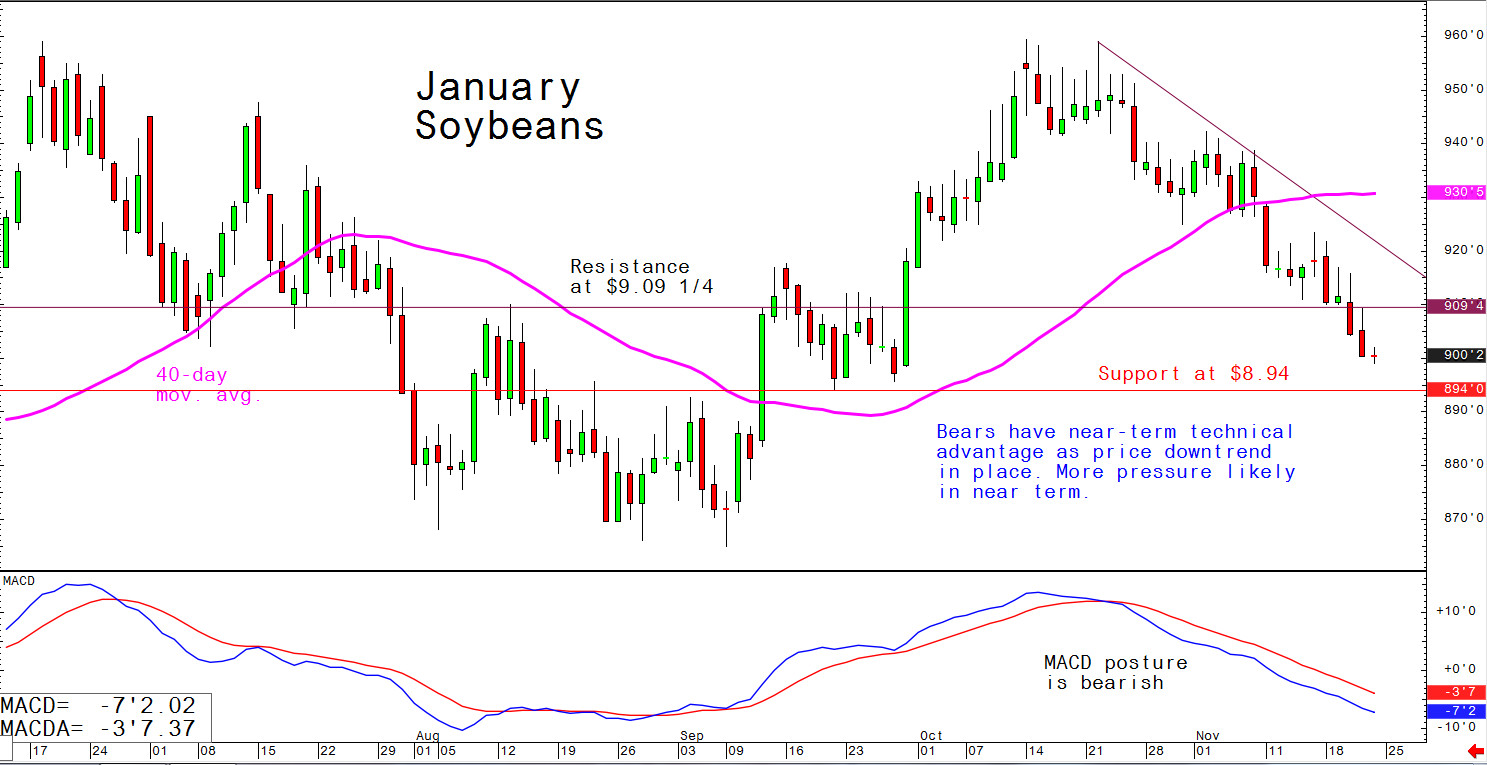 The near-term technical chart postures for all three grain markets continue to favour the bears as all three grains are in near-term price downtrends on the daily bar charts.