Daily US grain report: US farmers continue to struggle gathering their crops, grain futures firm
US grain futures prices were firmer overnight, with corn 1 1/4 cents higher, soybeans up around 2 cents and wheat up 3/4 cents.
The weekly USDA crop progress report out Monday afternoon showed US corn harvest at 76 percent complete versus 77 percent expected and 66 percent done last week. US soybean harvest was at 91 percent complete, as expected, compared to 85 percent done last week. Winter wheat planting was 95 percent complete, as expected, versus 92 percent last week.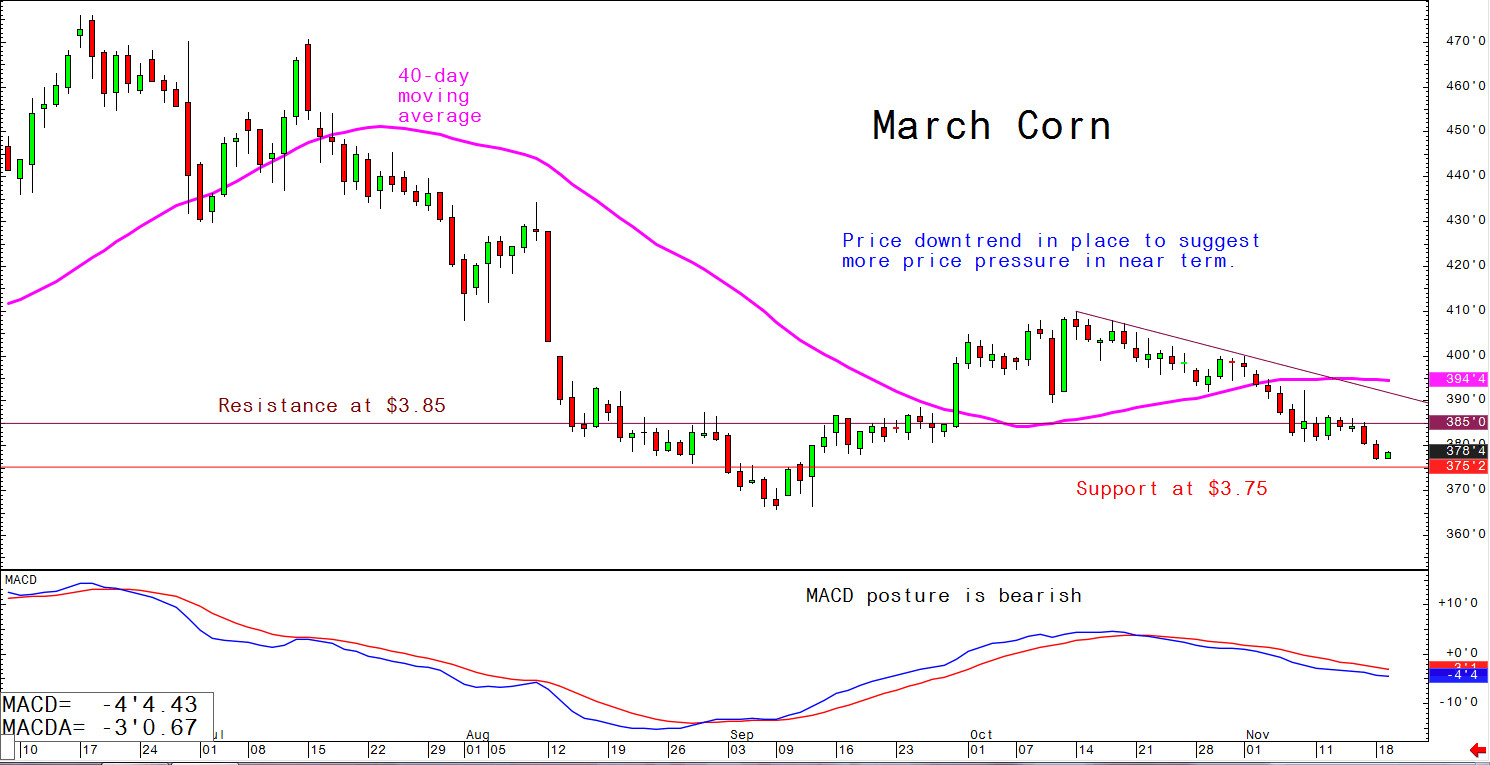 US Midwest weather leans a bit bullish for the futures markets as the expected drier weather that was expected in the coming days is actually seeing some light rains in the Corn Belt early this week, which will further hamper harvest progress.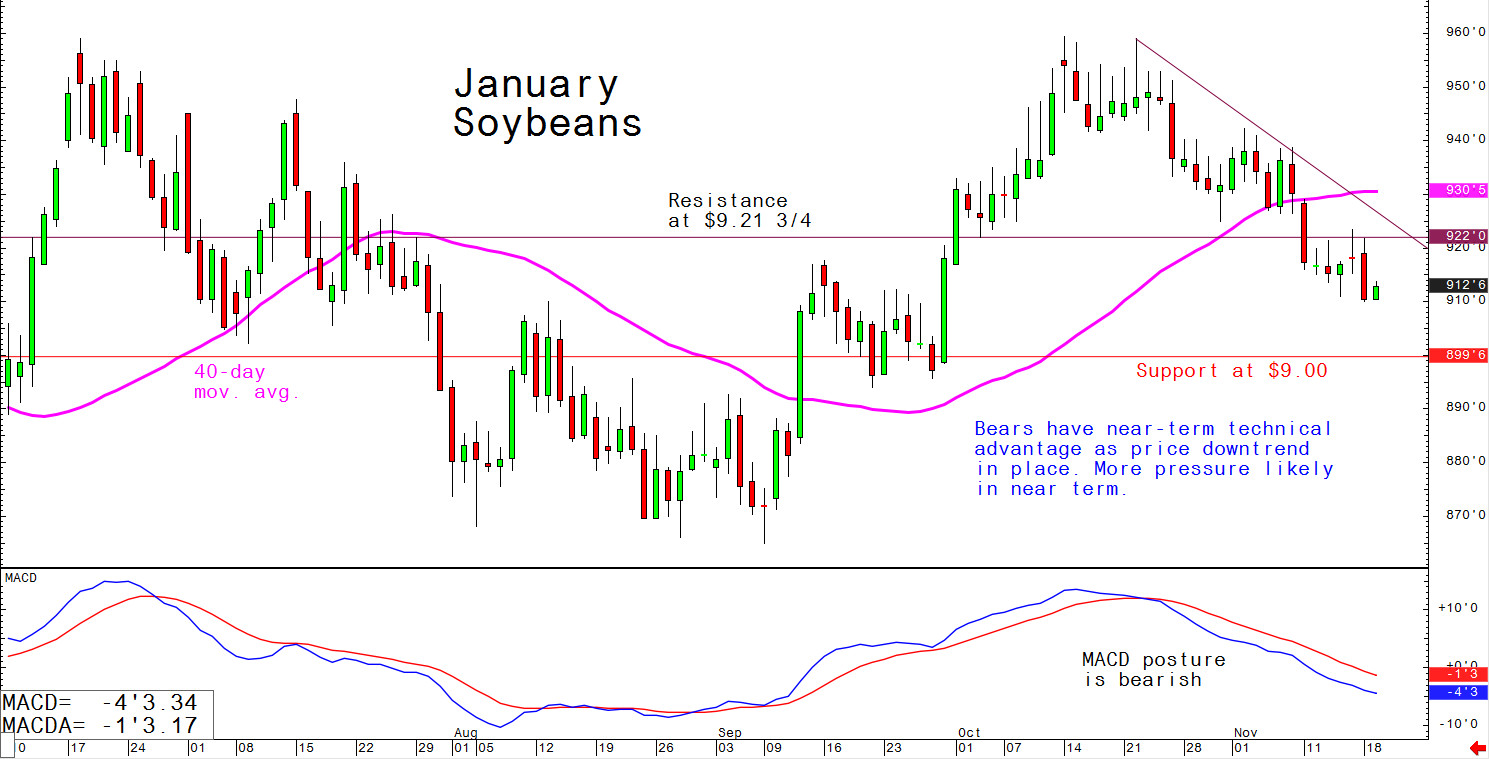 The US-China trade negotiations progress at present has grain traders numb and waiting for actual Chinese purchases to be reported by USDA before getting too excited.

The near-term technical chart postures for all three grain markets favors the bears as all three grains are in near-term price downtrends on the daily bar charts.