Daily US grain report: bears gain momentum as 15 December tariff deadline looms
US grain futures prices were mixed overnight. Corn, soybean and wheat bulls have faded this week, with corn leading the way by dropping to a three-month low.
Slack US exports in recent months continue to be a bearish weight overhanging the grain futures markets. Traders will closely examine Thursday morning's weekly USDA export sales report, including looking for larger purchases from China.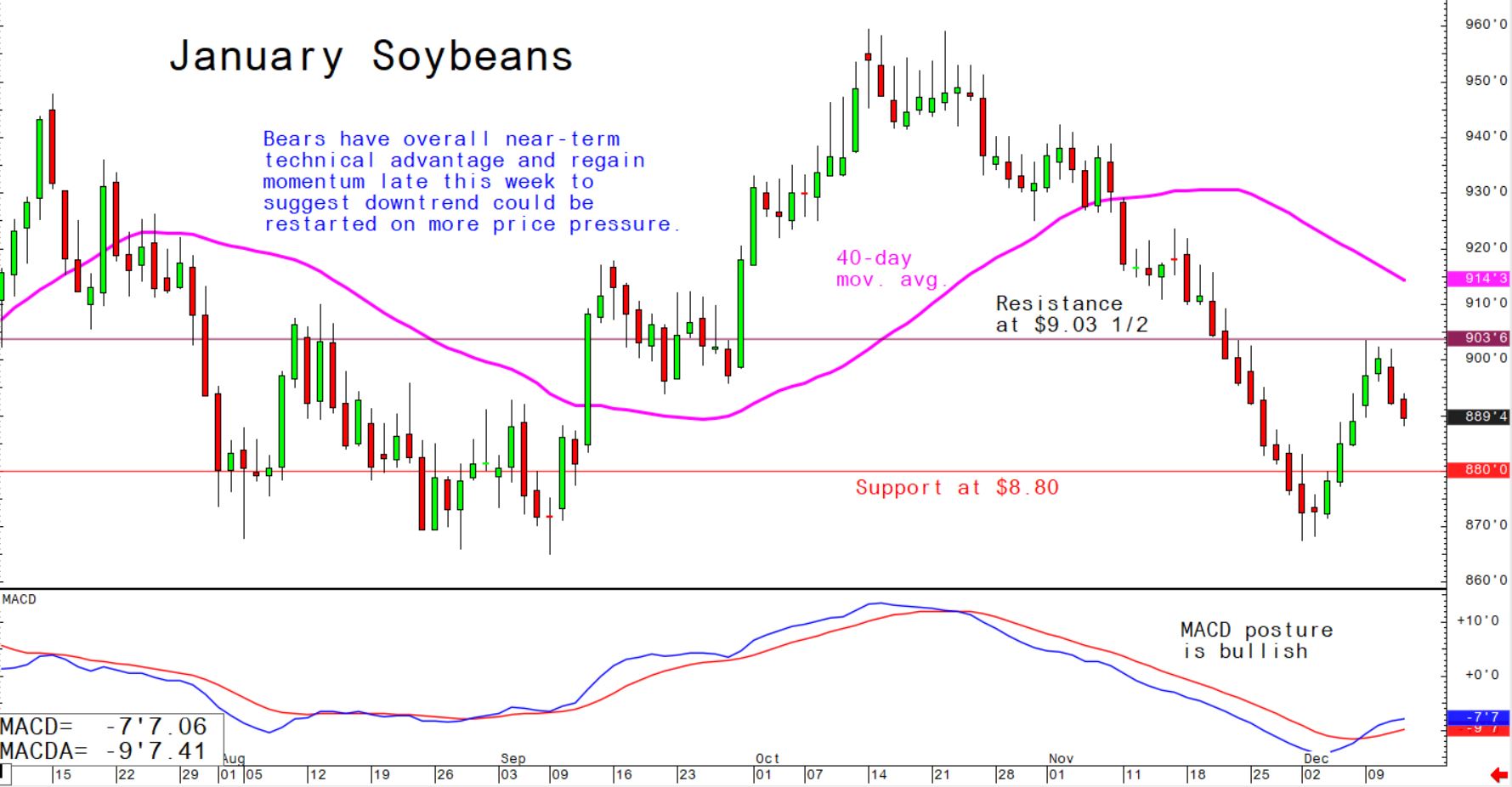 This Sunday (15 December) is the deadline for new US trade tariffs going into effect against Chinese goods imported into the US While the rhetoric this week has been mostly upbeat on the matter, the history of the US-China trade war is one of distinct highs and lows regarding progress toward a deal. And grain traders know President Trump's mercurial personality.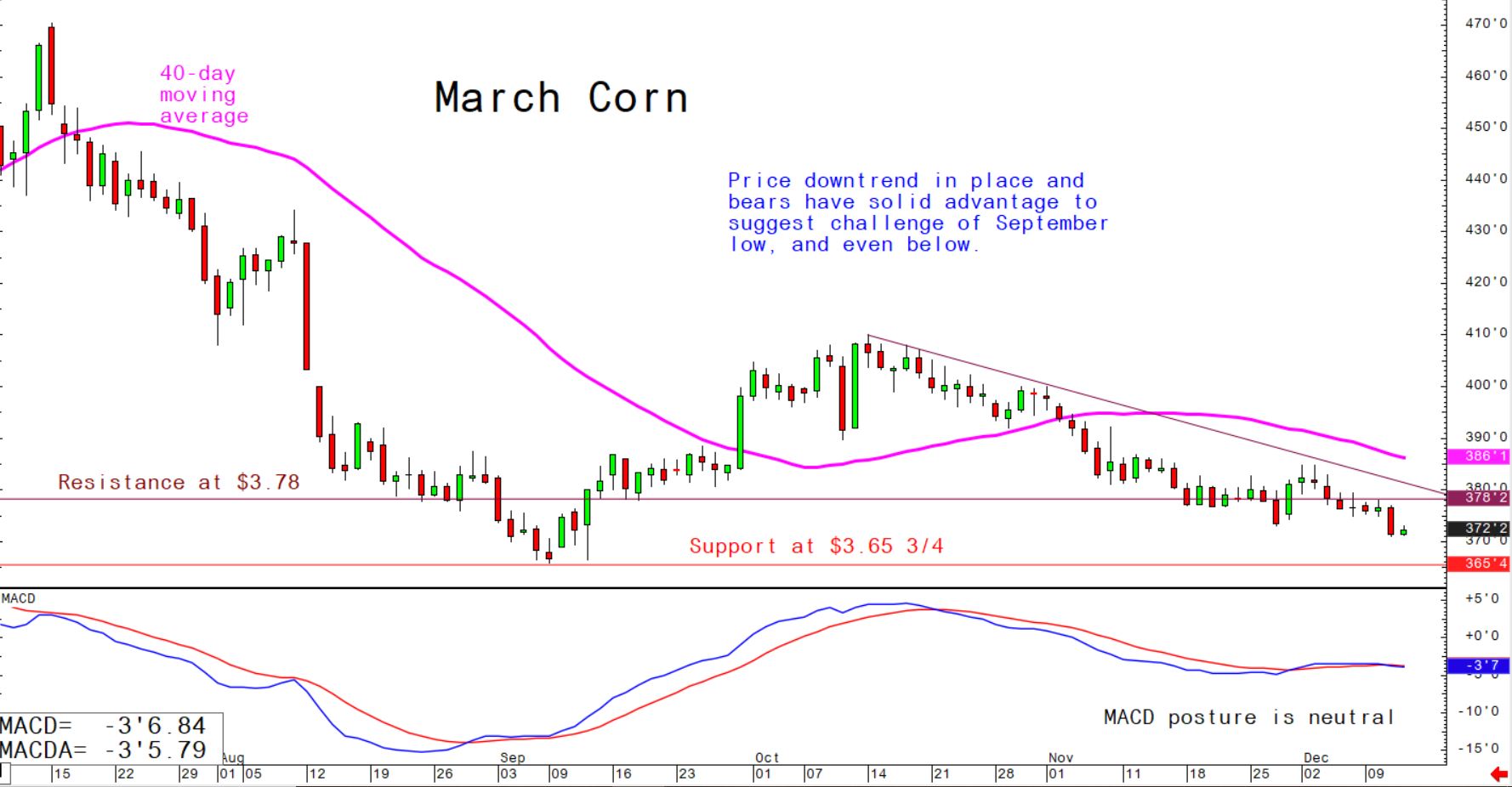 Grain traders are looking more closely at weather in South American crop-growing regions. While there are no major problems at present, there are some dry pockets traders are monitoring to see if the dryness persists. One veteran grain markets analyst pointed out Thursday that major droughts start out as minor dry pockets.

The near-term technical postures for corn and soybeans remain bearish, with wheat being neutral to slightly bullish on the charts.