Daily US grain report: Grain bulls seeking next markets-moving input
US grain futures prices were steady to firmer overnight.
Grain trader attitudes are still somewhat upbeat to start the trading week, on some positive economic data coming out of China and the European Union, and on continued hopes for a partial US-China trade deal coming soon.
For the first time in seven months factory activity in China saw expansion. The purchasing managers' index (PMI) rose to 50.2 in November versus 49.3 in October, and was expected to come in at 49.5. A reading above 50.0 suggests growth in the sector. Meantime, the Euro zone manufacturing PMI came in at 46.9 in November versus 45.9 in October. A reading of 46.6 was expected for November. President Trump has just tweeted Monday morning that the US will slap some more tariffs on South American countries he says are trading unfairly with the US.

The highlight of day Monday will be weekly USDA export inspections data.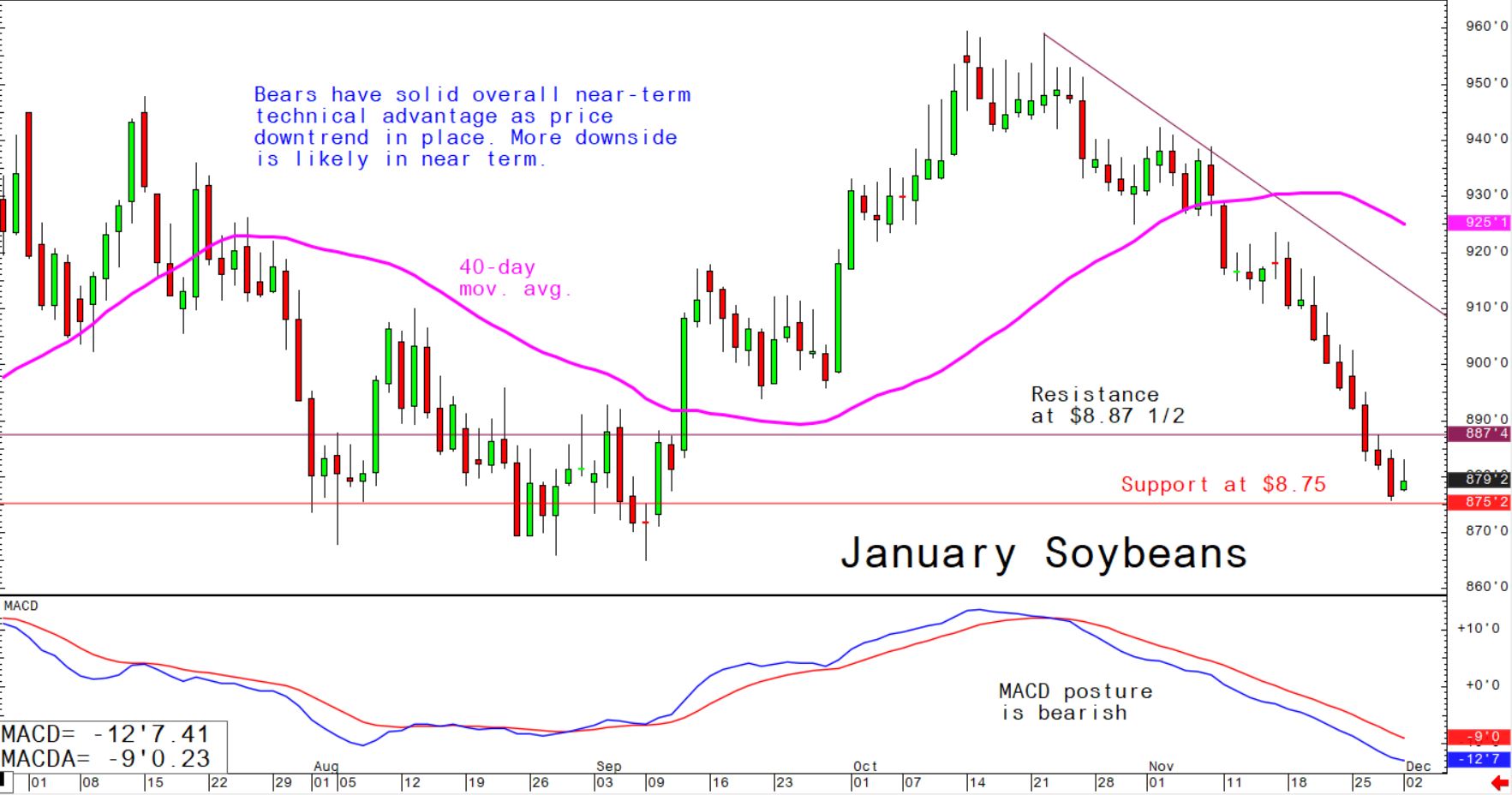 Weather in the US Corn Belt has now become a back-burner matter for grain traders, as the US corn and soybean harvest is wrapping up. Focus now is on South American weather in corn and soybean regions there.