Daily US grain report: markets treading water ahead of US trade tariff deadline
US grain futures prices were mixed to weaker overnight.
Tuesday's monthly USDA supply and demand report contained no surprises and had no updates on the size of the US corn and soybean crops. Those estimates will come in the January USDA report. Tuesday's report showed US corn ending stocks unchanged from November at 1.91 billion bushels. US soybean ending stocks were also unchanged from last month at 475 million bushels. US wheat ending stocks were reduced to 974 million bushels from 1.014 billion bushels in last month's report.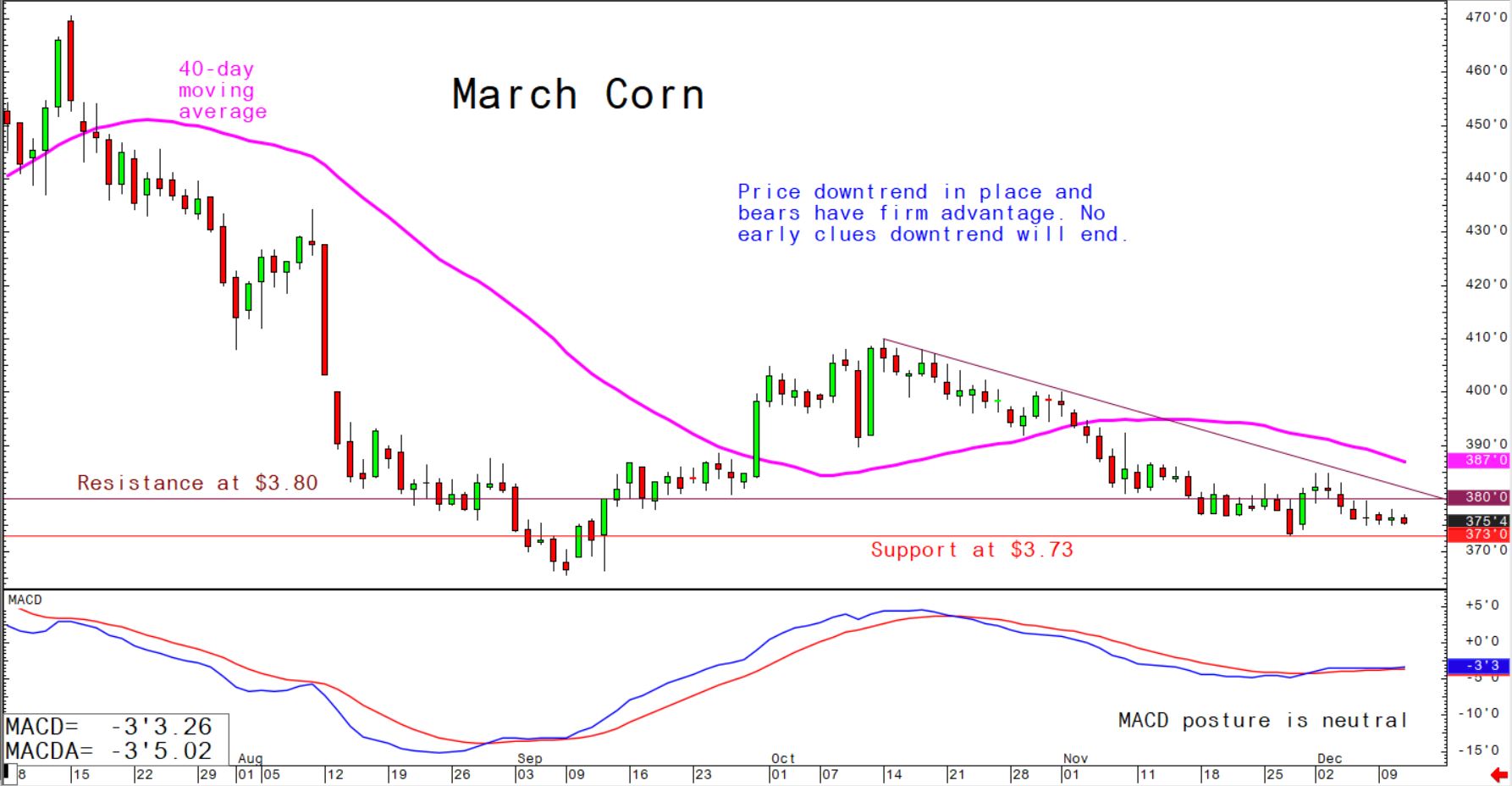 This Sunday (15 December) is the deadline for new US trade tariffs going into effect against Chinese goods imported into the US While the rhetoric this week has been mostly upbeat on the matter, the history of the US-China trade war is one of distinct highs and lows regarding progress toward a deal. And grain traders know President Trump's mercurial personality. Thus, grain markets are likely to remain tentative and quieter the rest of this week.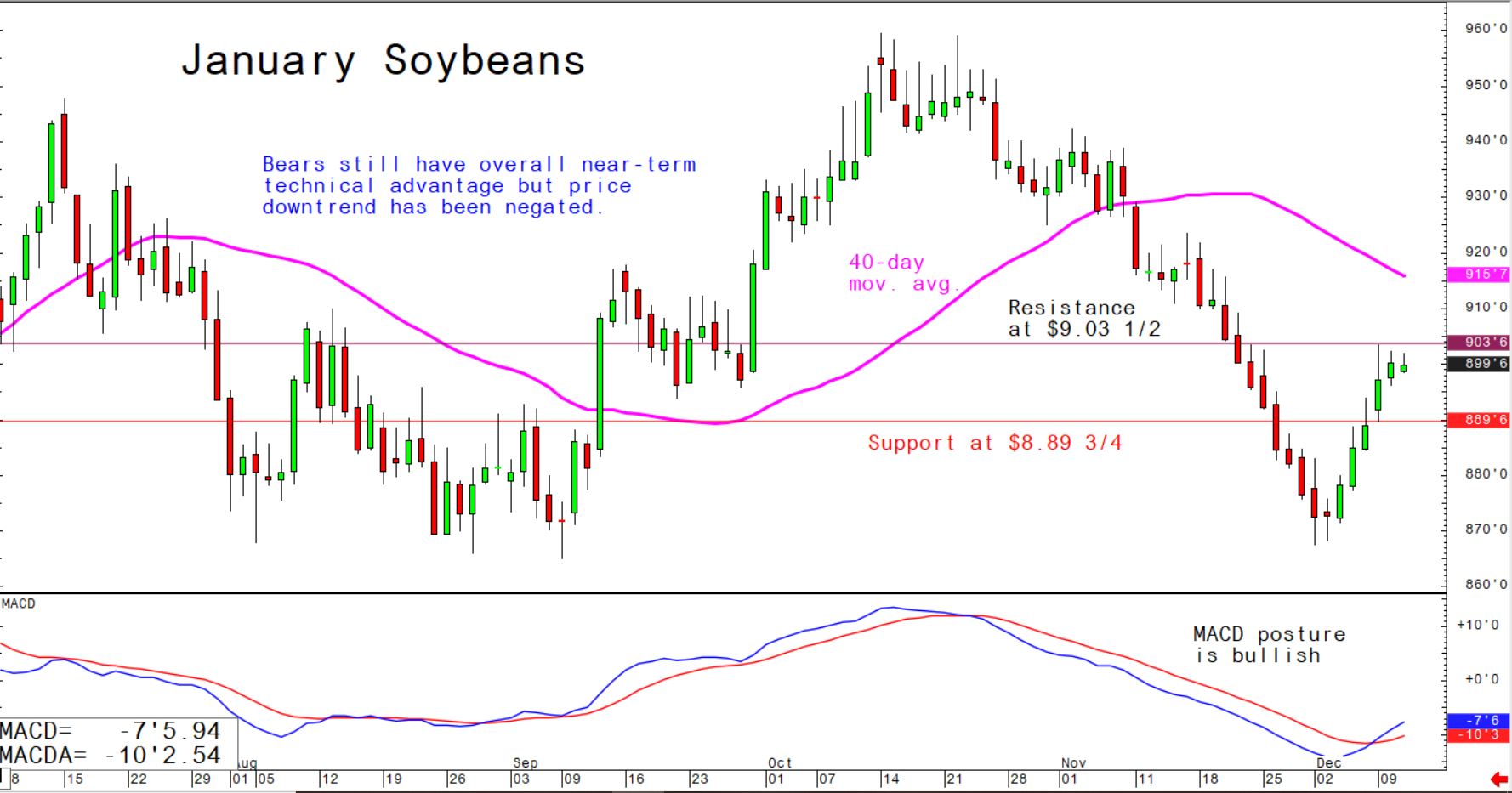 The grain futures showed little reaction to news the US has reached a trade deal with its neighbours, Canada and Mexico.
Grain traders are looking more closely at weather in South American crop-growing regions. There are no major problems at present, with soil moisture adequate in most crop regions.
The near-term technical postures for corn and soybeans remain bearish, with wheat being neutral to slightly bullish on the charts.