Daily US grain report: quieter holiday trading in the grain, but bulls still have some momentum
US grain futures prices were closed overnight, due to the Christmas holiday Wednesday.
Low-volume holiday trading is expected into the end of the year in the grains, which can also lead to some higher volatility in thin conditions.
Focus is on the weekly USDA export sales report that is out Friday morning.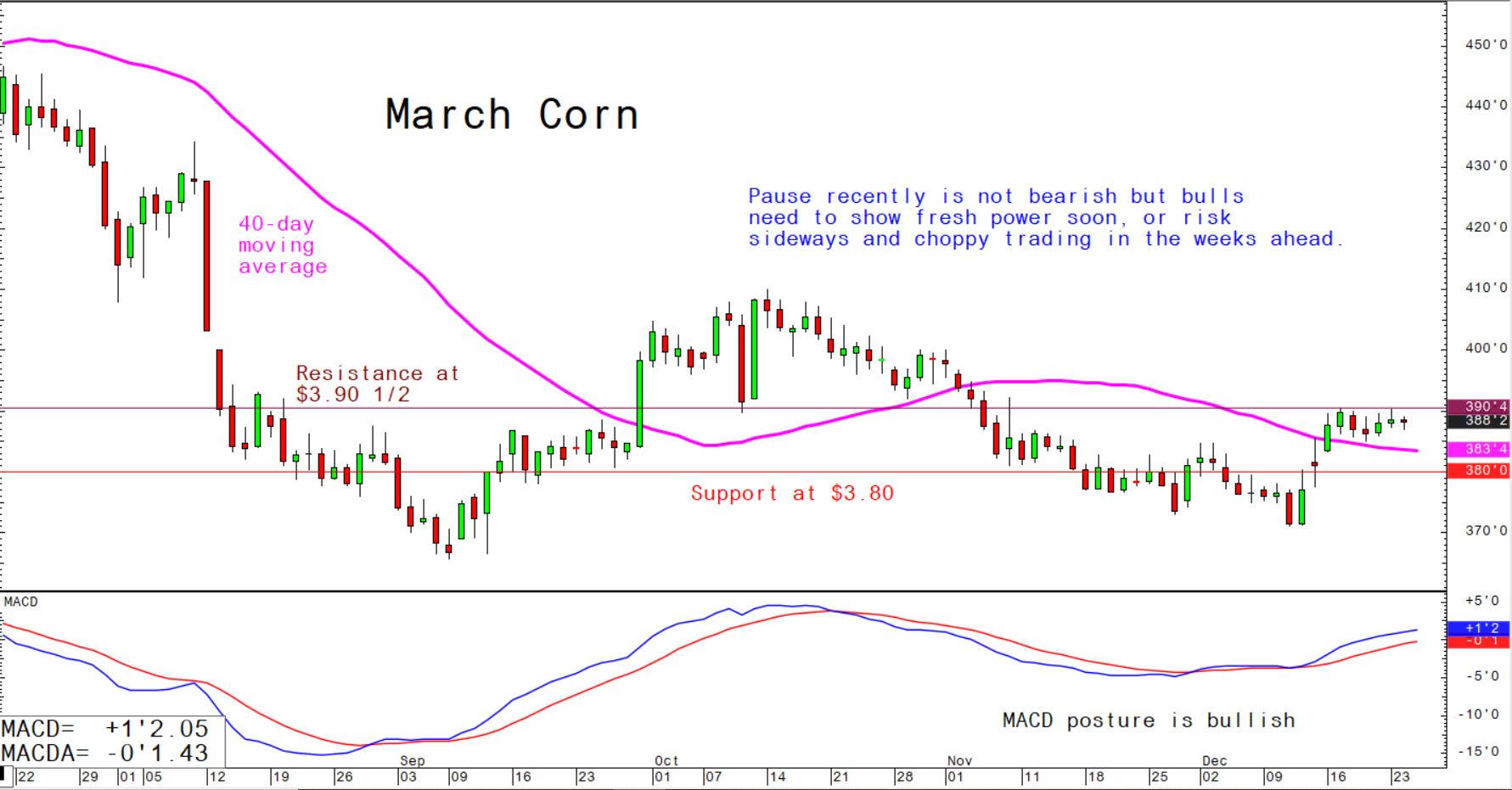 Grain traders remain upbeat heading into the new year, as the US-China trade war appears to be winding down.

The January monthly USDA supply and demand report is the next major inflection point for the grain markets, as estimates of the updated size of the US corn and soybean crops will be issued following a rocky harvest season that was plagued by inclement weather.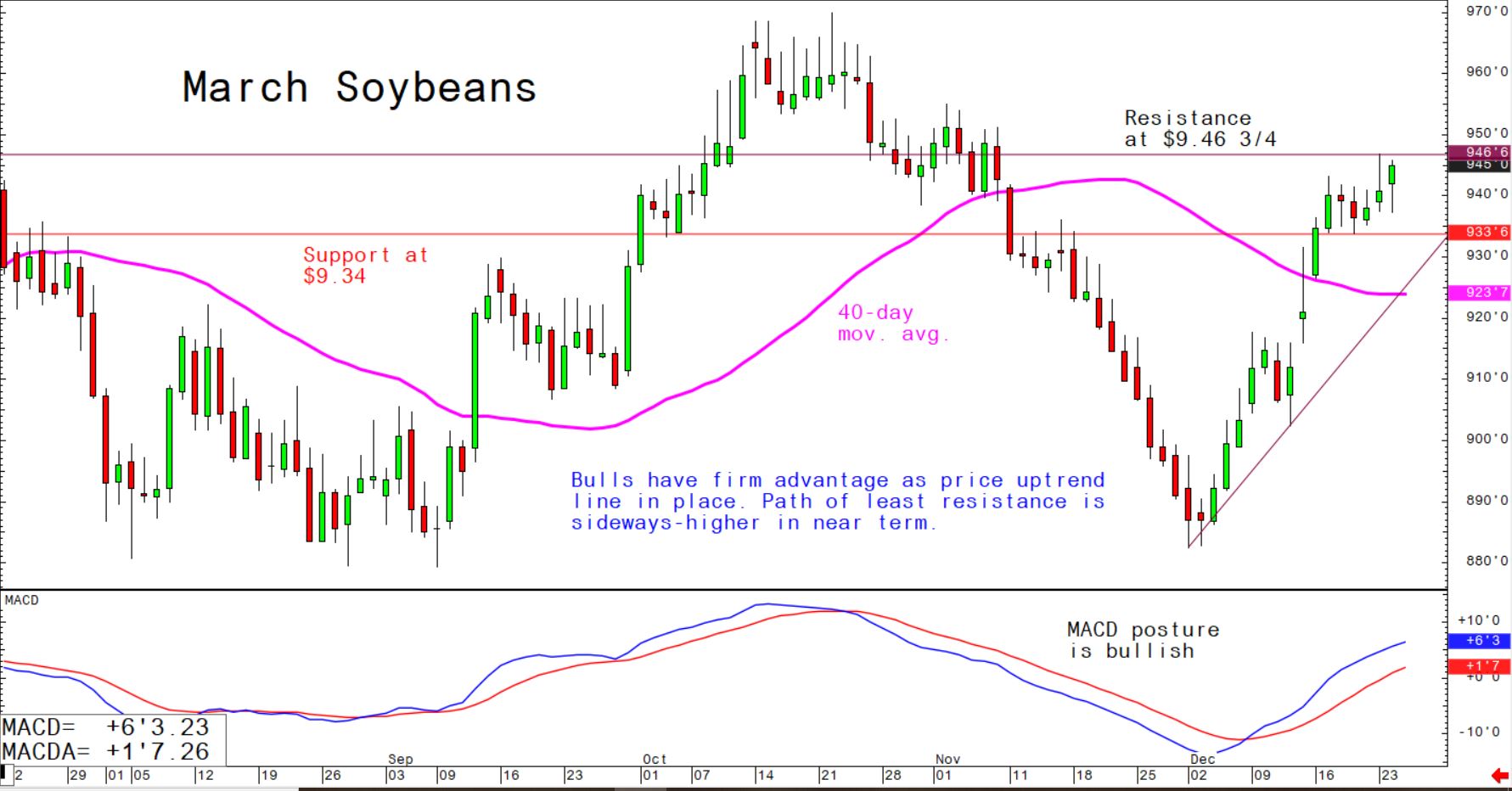 With grain prices pushing to multi-week highs recently, their near-term technical postures have turned more bullish--especially for wheat and soybeans.

Importantly, it appears other raw commodity markets are perking up, including crude oil, gold, silver, cotton and coffee. This suggests traders and investors are more upbeat on world economic growth prospects in the coming new year. It also means more speculator buying interest in the commodity markets, including the big "fund" traders. Veteran grain market watchers know that solid bull runs in their markets need active participation from speculators.