Daily US grain report: shine of US-China trade deal losing its luster among grain traders
US grain futures prices were mixed overnight. Corn was down 1 to 2 cents, soybeans off around 5 cents and wheat up around 3 cents.
The markets late this week are seeing normal downside corrections following recent good gains that recently pushed prices to multi-week highs that also changed the near-term technical postures to more bullish--especially for wheat and soybeans.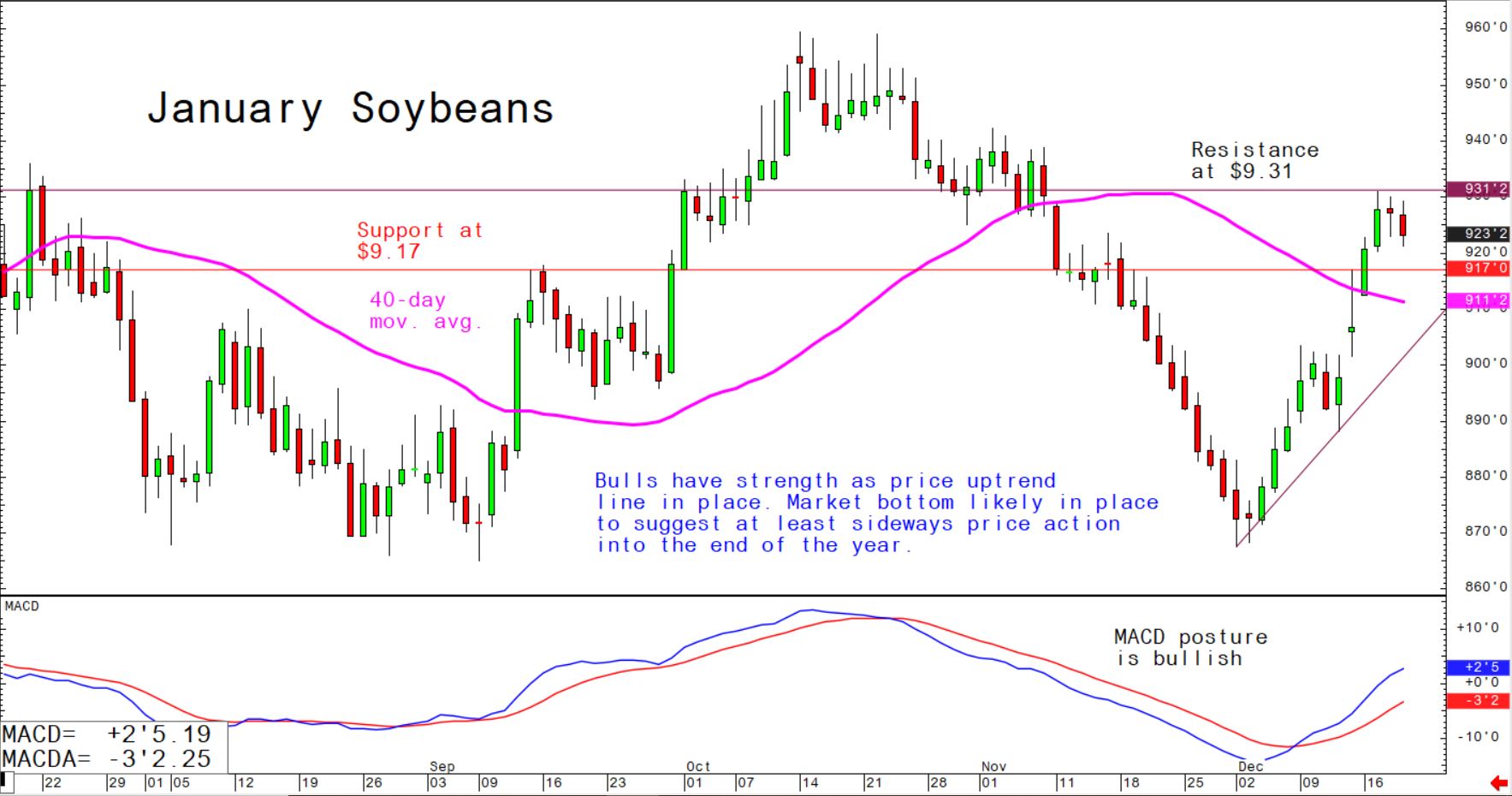 There is also some trepidation among grain traders after the initial luster has worn off the Phase 1 US-China trade deal reached last week. That agreement has yet to be signed and there are many skeptics that cannot see China purchasing $40 billion worth of agricultural products, annually, which is about double the previous record-high annual China ag purchases from the US. Some reports say Brazil could lose $10 billion in annual farm exports to China if the US-China trade deal is adhered to by China. Brazil ag exports to China rose to $35 billion in 2018, from $276 billion in 2017. China has invested a lot of money in Brazil's agriculture infrastructure and many grain market watchers believe China does not want to jeopardize is relationship with Brazil by purchasing more US ag products. Thus, the skepticism on the dollar amount China is expected to spend buying US ag products.